Congratulations to Savannah Guthrie! The TODAY anchor received a Matrix Award on Monday, which honors the top women in communications.
Her colleague Matt Lauer introduced Savannah, after roasting her about her taste in music and her physically clumsiness, describing her as a "sit-down-and-miss-the-chair" kind of klutz.
But he said those were the only negative things he could say about her.
"There is nobody who has ever assumed the role of TODAY anchor who has come to this job more qualified than Savannah Guthrie. No one has ever brought a better resume to this job," he said, referring to her work experience and law school education. "No one has come to the TODAY show with the credentials that Savannah has brought to the job."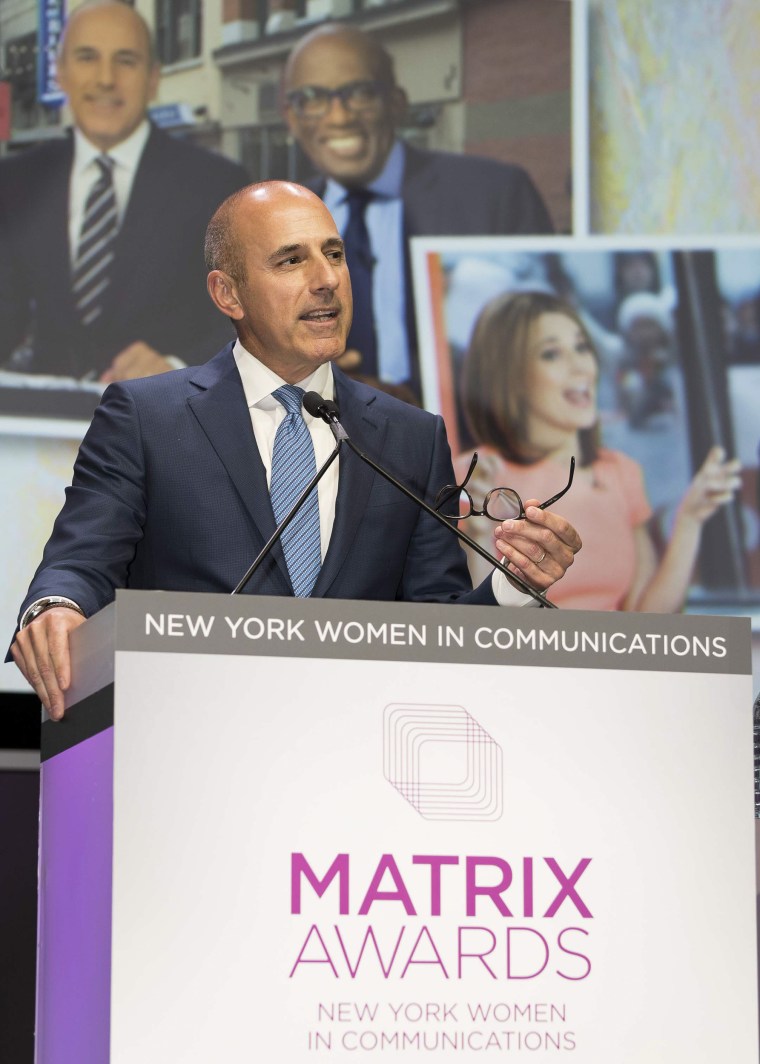 In accepting her award Monday evening, Savannah noted she didn't do anything particularly special to be honored.
"I got here just being a woman," she said, before confessing all the "girly things" she has done throughout her career.
"I have worn my heart on my sleeve. I have wondered if I am good enough. I have felt like I am on the ballot every day. I have hated my hair. I have compared myself to others and lost," she said.
But the "other girly things" that have led to her success include working hard, being over-prepared, and putting in numerous hours on the job. She has also given birth to two children.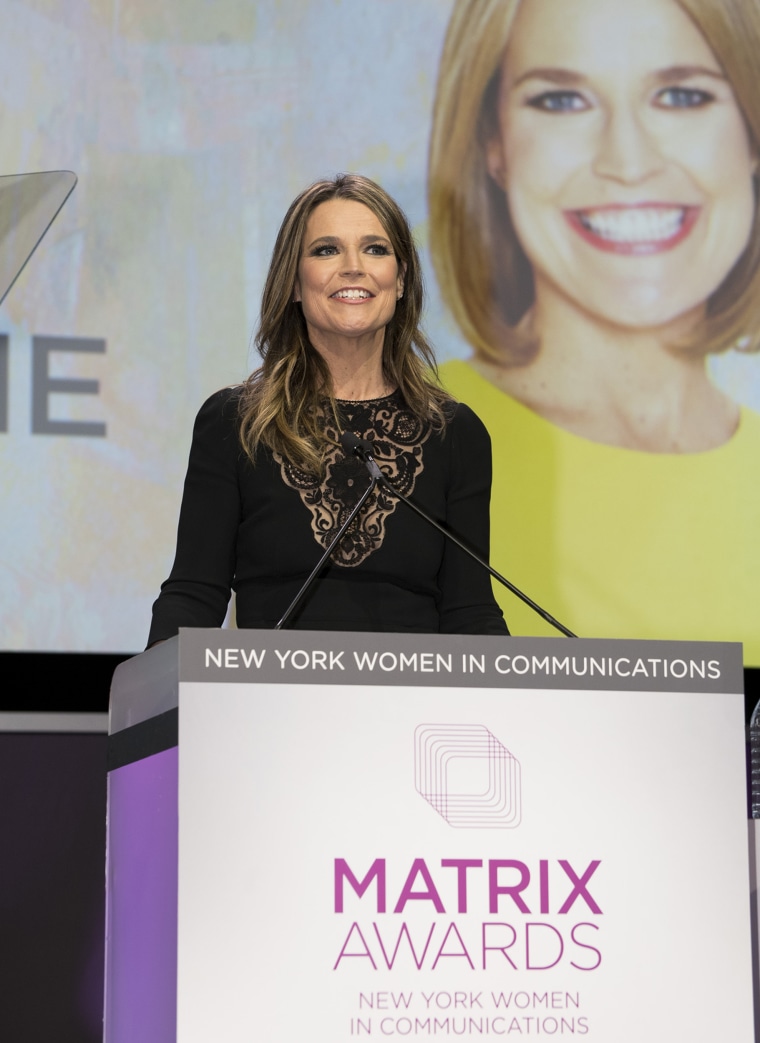 "I am a combo platter, of anxiety and calm, confidence and doubt, fear and courage, vulnerability and invincibility, fragile-ness and solid granite strength," she said. "I am all of these things at once. What I believe, as a woman in this business, it's good to be tough, but it's even better to be you."
But she also attributed part of her success to factors beyond her control.
"When I really think about it, I return to the same thing over and over again — I've been lucky and I have been blessed," she said.
RELATED: Savannah Guthrie opens up to People about life with Vale and Charley
Savannah said realizing that has helped put her priorities and accomplishments into perspective.
"Being successful in your career is a really good thing, but it is not an ultimate thing. I'm at my best when I remember this and I'm at my worst when I do not."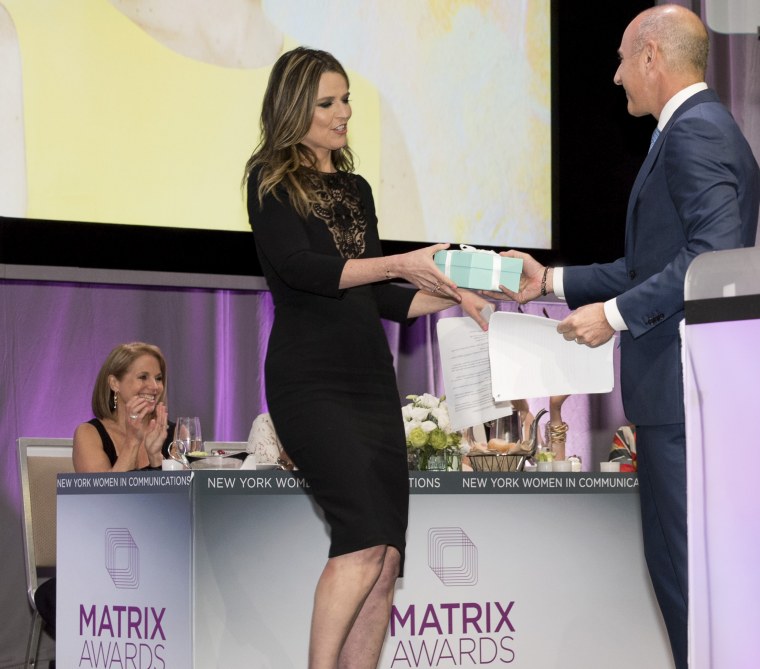 Savannah, who recently returned from a second maternity leave after giving birth to her son, Charley, said she strives to make a better world for women because of her older child, her daughter, Vale.
RELATED: Savannah Guthrie is back! TODAY celebrates her return from maternity leave
"I think about her wild tumbleweed curls and her crazy spirit, the confidence and joy that just seem to naturally course through her veins and radiate from every pore. This is girl power in its raw state," she said.
"I look at her daily and I think, 'Please world, don't shatter her.' And yet, she will grow up, and life will happen, and it's up to me to equip her."
Savannah said she tries to approach that role like a journalist, trying to boil down everything she knows to the essentials.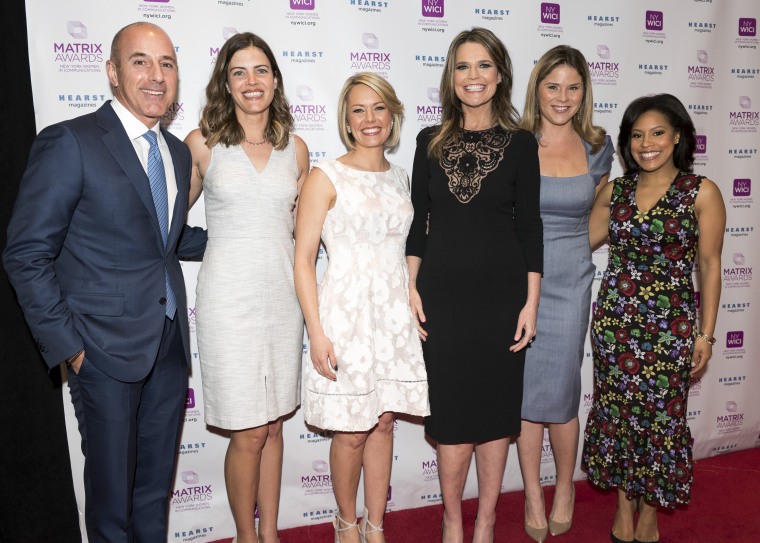 She hopes to impress upon her daughter how unique and treasured she is, while also explaining that she is just one among many in the world.
"Only by holding these two paradoxical truths in our hearts can we all weather this big, sometimes sad, often exhilarating, occasionally overwhelming, but always beautiful world," she said. "I'm going to tell her, this is how you rise and shine."