Savannah Guthrie and Hoda Kotb have interviewed everyone from prominent political figures to Hollywood celebrities, but admittedly there are still some interviews that can get their nerves jangling.
The TODAY anchors, who are on the cover of the latest issue of The Hollywood Reporter, spoke to the magazine about their most nerve-racking interview experiences.
"I guess the things that make my heart pound a little are hunky celebrities,'' Hoda told The Hollywood Reporter in a video interview, alongside Savannah.
"That's true," Savannah agreed. "Your palms get sweaty."
"Sometimes that's the case. You do sweat a little bit, c'mon," Hoda added.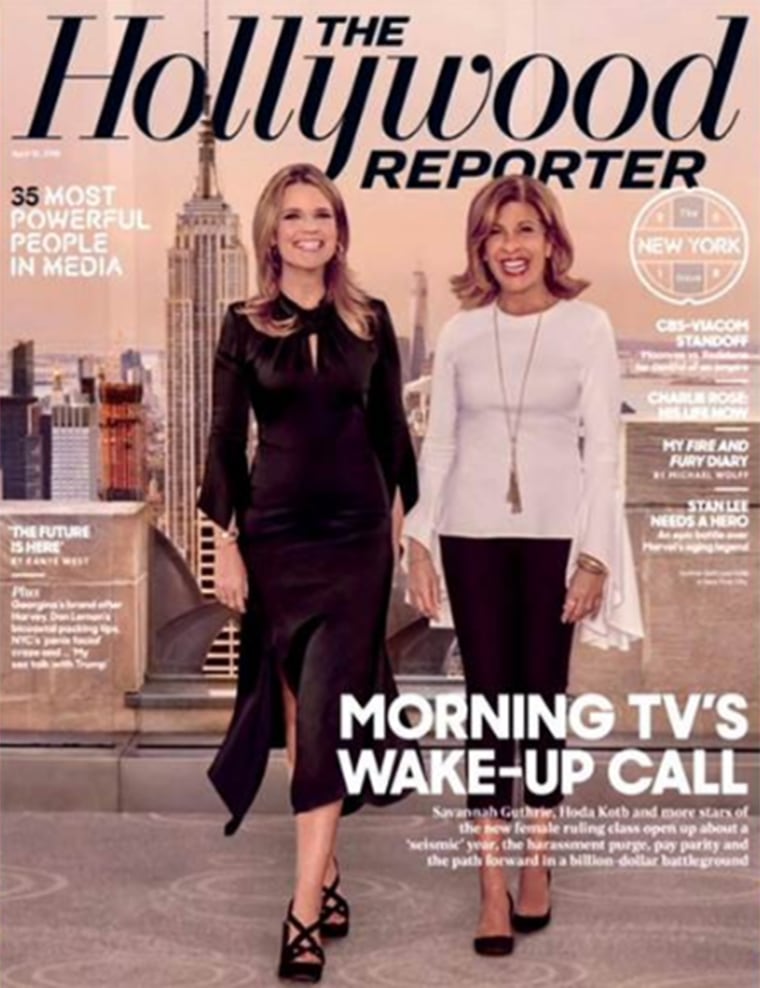 Savannah admitted her most nerve-racking challenges come from the other end of the spectrum.
"I can't think of any person in particular that made nervous, but I always get a little bit nervous and anxious before doing big political interviews because they require the most study, they require the most thought, they require the most depth, and they are the most highly scrutinized,'' Savannah said.
"So that makes me nervous, that makes me anxious, but I hope it also makes me on top of my game."
Hoda and Savannah, who became the first pair of females to anchor TODAY when Hoda was named co-anchor in January, also spoke with The Hollywood Reporter about the importance of a free press and the focus of their jobs.
"I think that good old, tried-and-true journalism still has a really important place, maybe more important than ever,'' Savannah said. "Being fast, but being precise. To me, being fair is the No. 1 consideration."
The TODAY duo also were named among the 35 Most Powerful People in Media in The Hollywood Reporter issue.
They are featured on one of three covers for the issue, which also features fellow morning show anchors Robin Roberts of ABC and Gayle King and Norah O'Donnell from CBS.
Follow TODAY.com writer Scott Stump on Twitter.