News of Hoda Kotb's promotion to co-anchor of TODAY was met with praise and best wishes, but the announcement also marked a bittersweet change for Kotb and her colleagues.
Hoda made her official debut Tuesday with Savannah Guthrie as TODAY's new co-anchor team on Tuesday. She fills the seat vacated by her friend and former colleague, Matt Lauer, who was fired on Nov. 28 following allegations of sexual misconduct by a female staffer.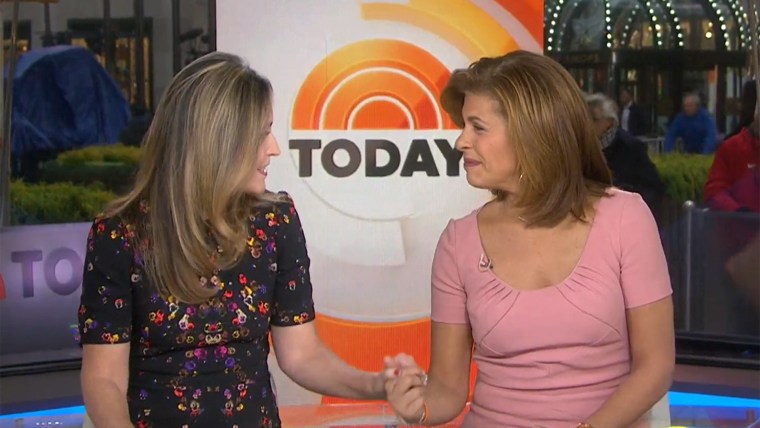 A visibly shaken Savannah and Hoda revealed the news the next morning, just minutes after learning about it themselves.
"I remember reading something later that said I had grabbed Hoda's hand, and of course that's not something you plan," Savannah told People in the magazine's upcoming issue. "That's just something you do because you have a real friend, and you need to hold her hand."
Just before the two went on air, Hoda said she visited Savannah's dressing room and "we said a prayer."
"I won't forget it. I said to Savannah after that prayer, 'We're gonna make it through this together,'" she told People. "We just sort of sat there and I was sort of on autopilot, I don't really remember a lot of it, but I do remember just sort of holding onto Savannah and saying it just wasn't in our hands anymore, it was in God's hands."
Hoda said she feels a responsibility to make sure the "incredible staff" she and Savannah work with are coping with the changes.
"We ask how they're doing, we want them to feel good, we give them hugs," she said. "Just so they remember this is bigger than one person, it's bigger than Matt, it's bigger than me, it's bigger than Savannah, it's bigger than all of us."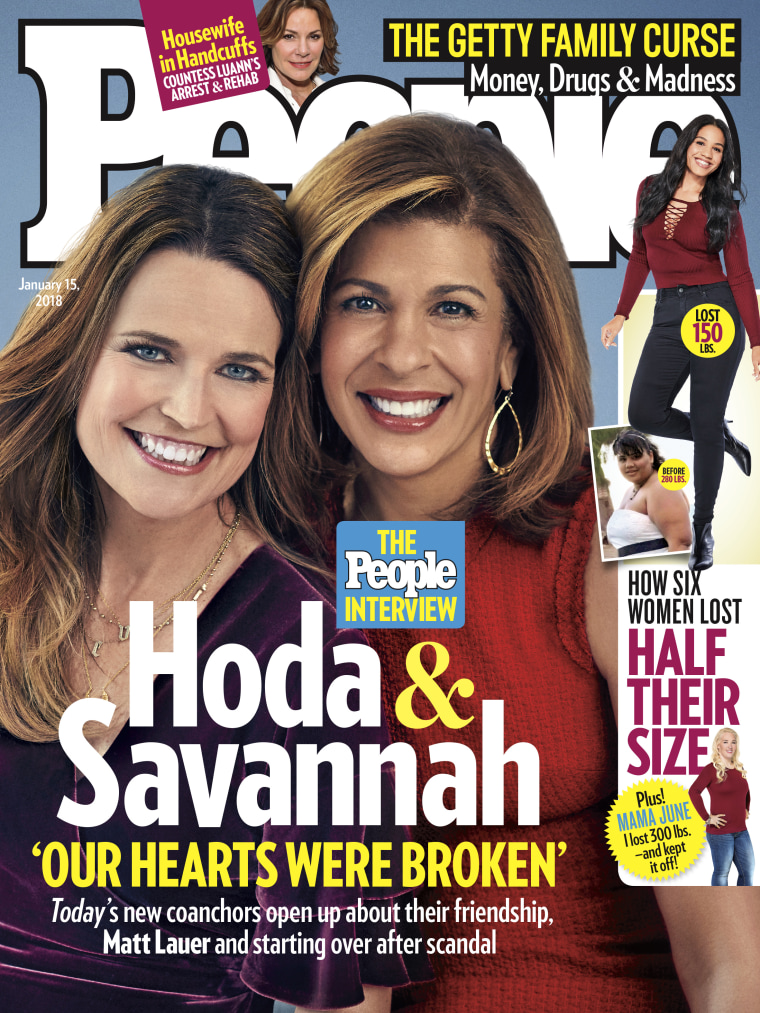 Savannah said one of the few bright spots that emerged in the aftermath is that the TODAY staff have drawn closer within the past few weeks.
"You pull together and you focus on the foundation and what keeps you together. I think that's what we've all been trying to do," she said. "And for me, I just am trying to get comfortable with how complicated the feelings around all of it are, and it is complicated. And just trying to have love and compassion for everyone concerned."