After sitting through several of her father's swearing-in ceremonies, who could blame Sasha Obama for being a little tired?
Barack Obama's adorable 11-year-old daughter let out a big yawn in the middle of the president's speech on Monday, stealing the spotlight from the leader of the free world. Viewers who caught the moment immediately took to Twitter to coo over the cute scene and express their love for the first daughter.
This isn't the first time Sasha's been caught catching up on her Z's in public. In 2008, she yawned during the Democratic National Convention—also while her father spoke—with her head on her mom's lap. And in 2009, she let out a big yawn at the last inauguration.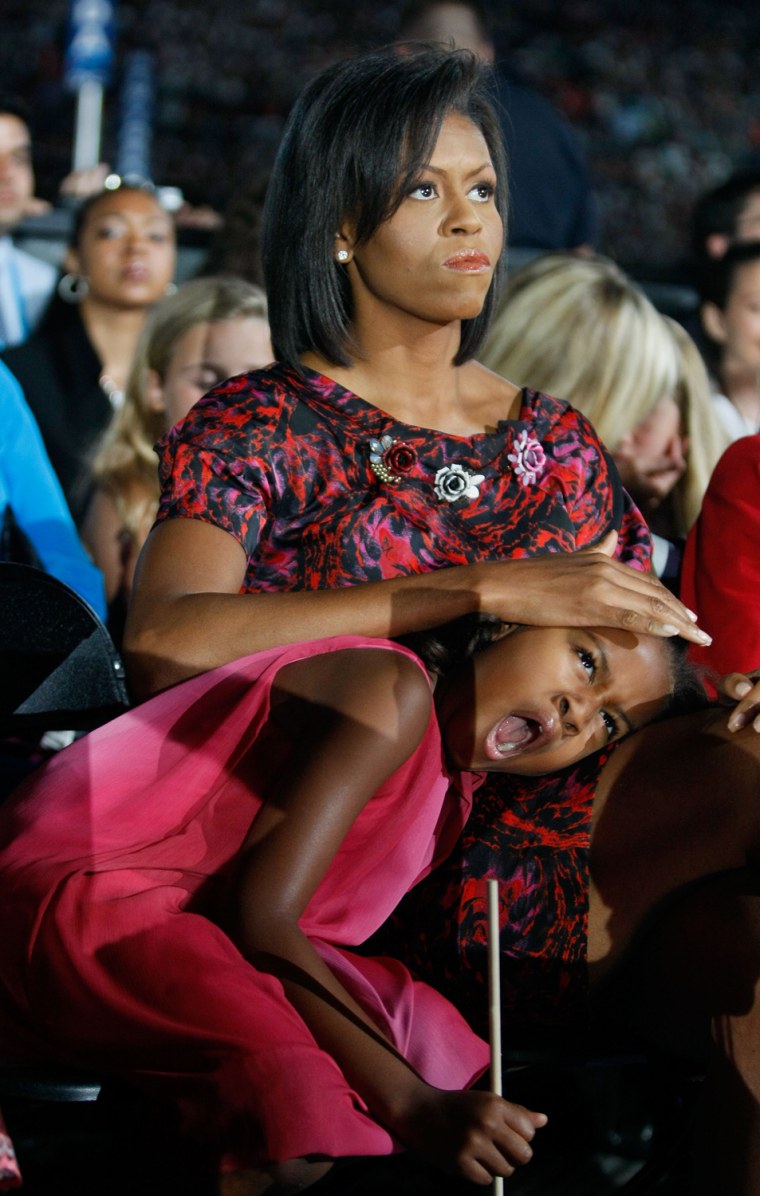 The sassy-yet-adorable tween is known for her candidness. After her father's official swearing-in on Sunday, she congratulated him with a smile: "Good job, Dad. You didn't mess up."
More on TODAY: