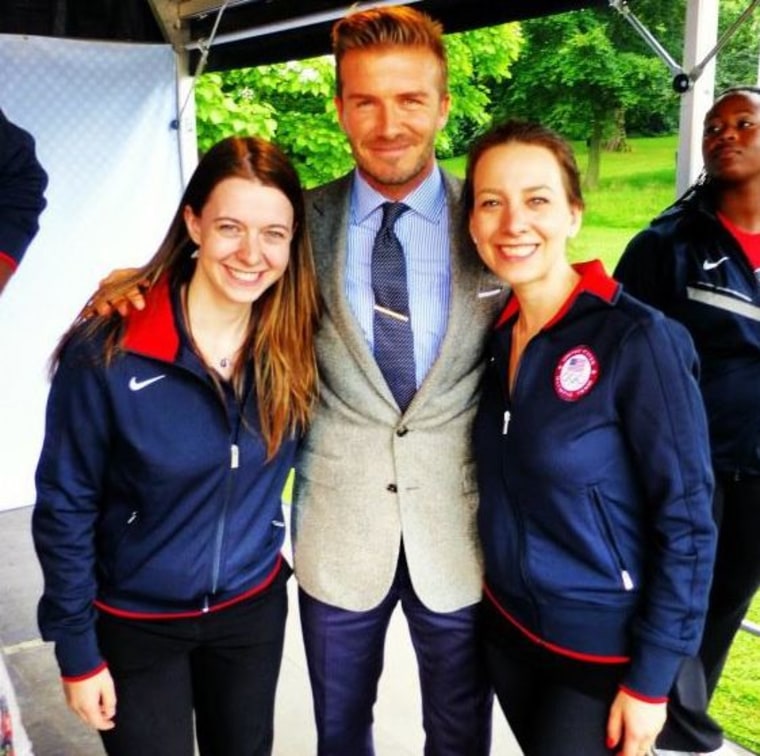 To celebrate 100 days until the Winter Games, Sarah Hughes, an Olympic figure skating gold medalist, shares her take on some of the perks and quirks that make the Games extra fun for competitors.  
It's a (friendly) new world
I've been to four Olympics so far (one as an athlete, three as an analyst), and at every one, the greatest athletes come together to share their talents with the world and their generosity with one another off the field. That's what makes this global event special. Upon landing in Salt Lake City, I met the 1998 Olympic aerial skiing champion, Nikki Stone, at baggage claim. We started chatting while waiting for our luggage and she pulled out her gold medal. It was really cool to see it up close. Small moments like that are what you remember years later.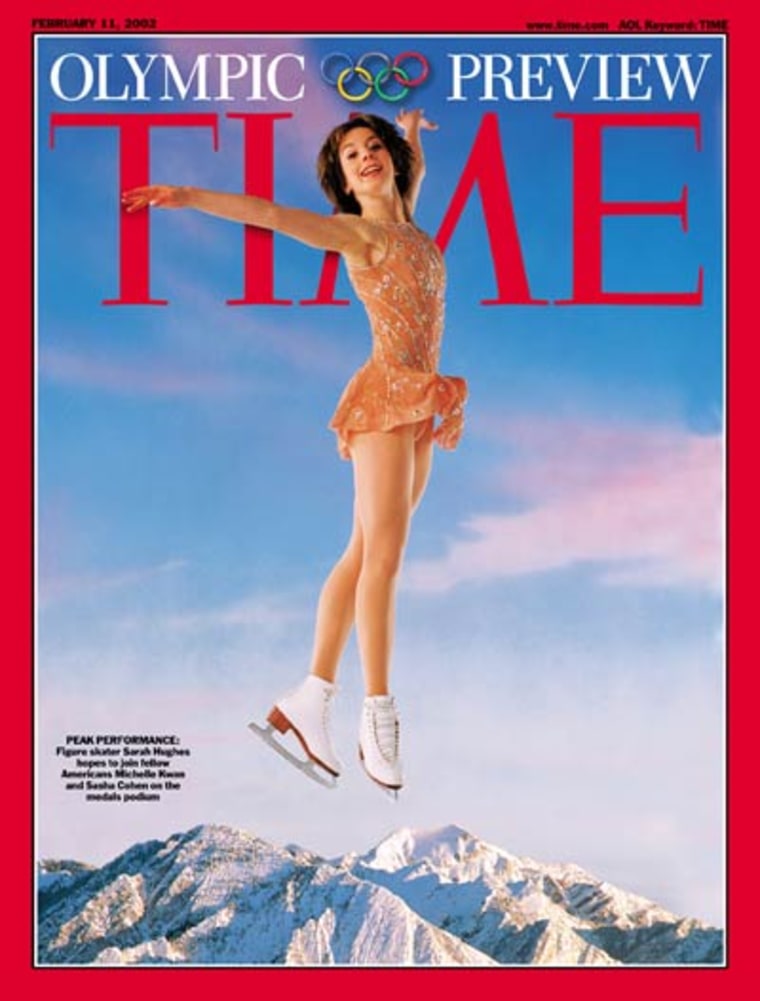 I also met alpine ski racer Bode Miller before he was the Bode Miller while I was sitting on a stoop in Salt Lake City. There's a lot of hurry up and wait during the Opening Ceremony. Hours before the ceremony begins, we wait in a holding room before we march into the stadium. While I was taking a rest on a curb, Bode came and sat alongside me and introduced himself. He recognized me from the recent Time magazine cover and we chatted about that. He was funny and made an impression, so I have followed his career since then. I now consider him a friend and am rooting for him as he prepares for his fifth Olympics in Sochi (incredible!).

There are free clothes
The first exciting part is making the team. The second exciting part is getting the jacket. When you first arrive at the Games, before the Opening Ceremony, you go through processing and try on more apparel than you can fathom – at least more than I imagined at 16 years old! It was like a Team USA Olympic superstore of clothes, shoes, accessories, outerwear and memorabilia. And everything was free! (That was the third best part, but my mother might rank that No 1.)
No matter your size, you'll fit in
At 5'5, I was often one of the taller (if not the tallest!) of the figure skating ladies. However, when I went through the Team USA Olympic supermarket, I was surprised to find out that almost all the clothes were too big. The athletes supply their measurements beforehand, but some teams are chosen just weeks before the Games begin and the uniforms are already made and shipped by that point. Many of the athletes end up in clothes that are too big or too small, but no one cares. By the time we walk into Olympic Stadium during the Opening Ceremony, we're all bundled up in layers to fight the frigid temperatures. The reality of being a member of Team USA hits you. It's an overwhelming emotion. Most athletes are preoccupied trying to find their parents and friends so they can make a connection with their support team and wave. Unless David Beckham is there. Then everyone is trying to find David Beckham.
You're among the stars
You never know who you're going to run into at the Olympics, or who is going to introduce themselves to you after seeing you on TV. I've met Hollywood moguls, CEOs and a lot of interesting people, including Google founder Sergey Brin, Justin Timberlake, Prince Albert and of course, David Beckham. I even watched the gold medal hockey game with Vice President Dick Cheney in his private suite at the arena. But there's still one person I haven't run into. I grew up an ice hockey nut and always wanted to meet Wayne Gretzky. I'm a New Yorker, and when he played for the Rangers, one of my brothers got to go to the locker room and give him a jersey. I didn't meet him in the 2002 Olympics, so when my younger sister Emily competed in the 2006 Games, I thought, "This is my chance!" But I just missed him. I also missed him at the 2010 Games. I'm holding out hope for 2014.
The saying 'Once an Olympian, always an Olympian' is true
The best part of the Games is the friendships you create and the memories you make. They do indeed last a lifetime. A lot has happened in my life since I won gold in 2002, but every two years when the Games (both winter and summer) come around, the greatest and happiest of memories come flooding back. I'm really excited for the Games to begin in 100 days and look forward to creating many new memories and celebrating the all the victories and milestones we've made as athletes and as a nation since we first starting competing. Go Team USA!