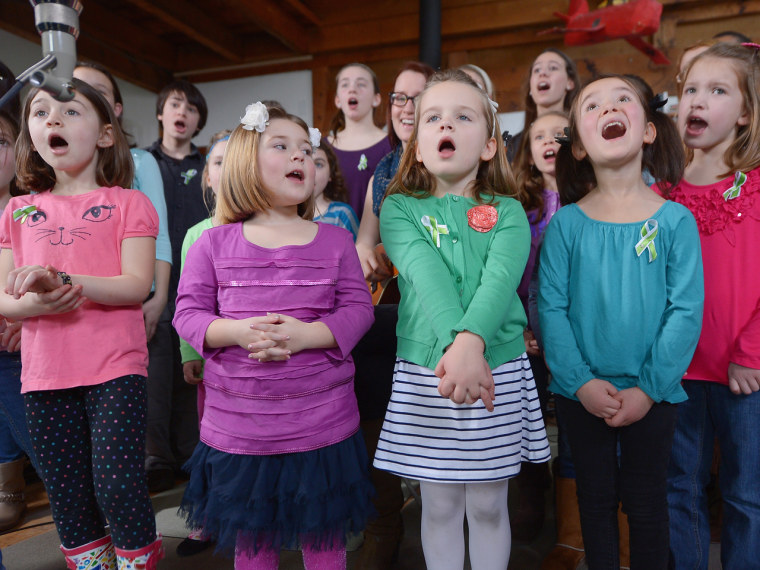 Students who survived last month's massacre at Sandy Hook Elementary in Newtown joined voices recently in a benefit recording of "Somewhere Over the Rainbow" to support charity efforts in their state of Connecticut.
Twenty-one children, ages 6 to 9, joined indie singer Ingrid Michaelson to record the song made famous by the film "The Wizard of Oz." Their recording is now available for download on Amazon and iTunes. Proceeds from the recording go to the Newtown Youth Academy and the United Way of Western Connecticut.
Michaelson opens the ballad with a solo introduction, then is joined by harmonizing students who sing the iconic lyrics: "Where troubles melt like lemon drops, high above the chimney tops – that's where you'll find me."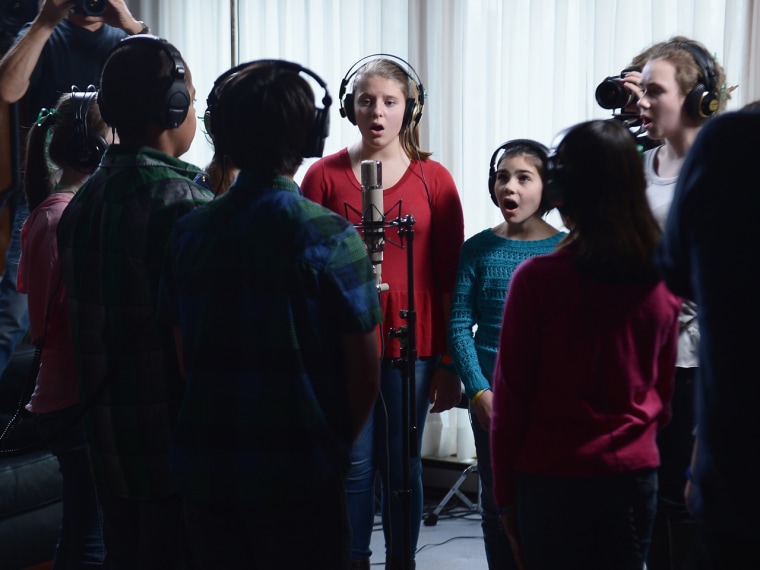 Chris Frantz and Tina Weymouth, former members of the rock bands Talking Heads and Tom Tom Club, offered their Connecticut studio for the recording.
Weymouth wrote on Michaelson's website: "I wish to send my heartfelt thanks to all the wonderful people and kids involved in this beautiful recording — including those who will buy it online — for coming together to combat violence with our very best human qualities: compassion and generosity."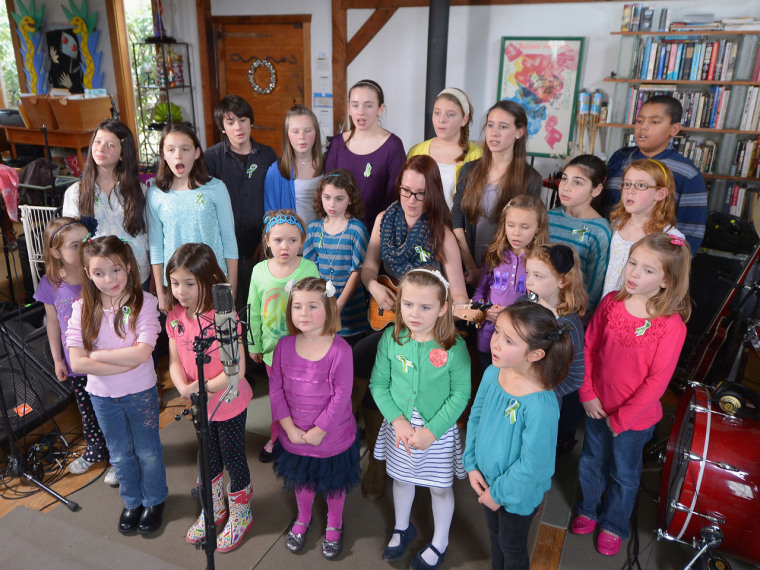 Frantz told MTV Hive he thought the song choice was fitting. "Not only is it one of the most beautiful songs ever written and a classic, but it relates to what happened in the aftermath of the Newtown massacre," he said. "The song is about a better world. It's about a place where you can go and be safe and have a good time. So it's a perfect song for this occasion."
Visit sandyhooksomewhereovertherainbow.com for more information on the charity recording.
More on TODAY: