The San Francisco Giants are making it a throwback summer!
Taking a break from the baseball diamond, the Giants found some time to have a little fun, recreating the opening credits of the fan favorite 90s sitcom "Full House."
RELATED: Have mercy! 'Full House' casts reunites, sings theme song together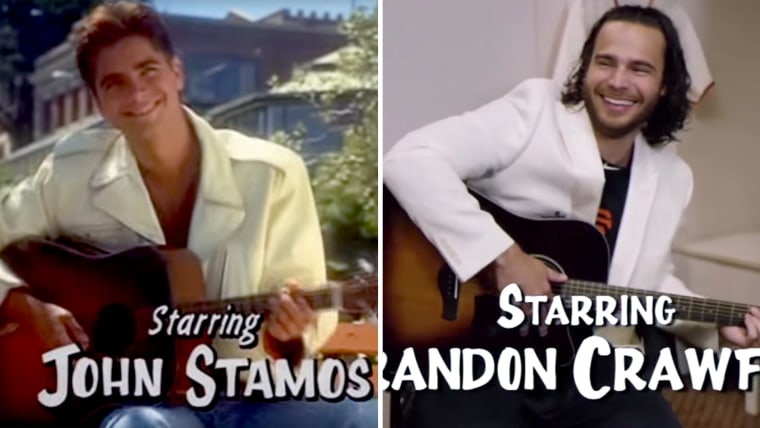 Just in time for both Lifetime's "Unauthorized Full House Story" and the "Full House" spin-off "Fuller House," the Giants' remake featured the team taking off their cleats and putting on their dancing shoes for a pretty amazing rendition of the show's song, including the famous lyrics: "Everywhere you look (everywhere). There's a heart (there's a heart). A hand to hold on to."
There's even a special cameo from Uncle Joey himself, Dave Coulier.
RELATED: Lifetime releases first cast photo of 'The Unauthorized Full House Story'
Uncle Jessie watch out, you may have some competition!
The video was produced to promote a "Full House" event at the stadium later this year, and is an absolute must-watch. Even while keeping with their baseball roots, their recreation is spot on. And come on, we know you still have the theme song stuck in your head.
With "Full House" famously set in San Francisco, we're wondering, why didn't they think of this sooner?
RELATED: Have Mercy! John Stamos confirms 'Full House' spinoff is on the way