Will the friendly Michael Phelps-Ryan Lochte rivalry have another chapter at the 2020 Olympics in Tokyo?
Absolutely, if you ask Lochte.
"You know what, I can definitely say that, because I guarantee he will be there,'' Lochte told Matt Lauer on TODAY Friday. "I think so. I really think so, so Michael I'll see you in Tokyo."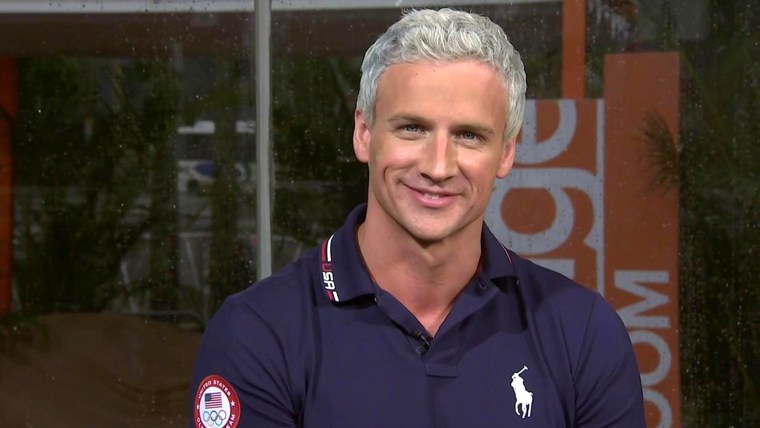 If it were up to Phelps' mother, Debbie, an Olympic career than began when her son was 15 years old would continue in 2020.
"That would be wonderful,'' Debbie told Matt Lauer and Hoda Kotb on TODAY Friday. "I already have the race picked out."
Watch on NBCOlympics.com: Ryan Lochte to Michael Phelps: I'll see you in Tokyo
Thursday night's 200 individual medley race looked to be the final duel in the pool between the friendly rivals, but Lochte has now made it sound like maybe they will do it all over again in four years. Phelps, 31, pulled away to finish in 1:54.66 and win the 22nd gold medal in his record-setting career.
RELATED: Ryan Lochte eats 8,000 calories a day, and THIS is his favorite dish
Lochte, 32, led the race after the first 100 meters but fell short of a medal in finishing fifth in 1:57.47. The second most-decorated U.S. men's swimmer in history, Lochte said he needs a break from the sport. However, he didn't rule out making a run at the 2020 Games.
"Going in day in and day out just beating up your body, it takes a toll,'' he said. "Being at the age I am now, it's definitely time that I need a break, but I can't say it's over."
Watch on NBCOlympics.com: Debbie Phelps on Michael going to Tokyo: That'd be wonderful
Lochte and Phelps have combined to win the 200 IM at 13 of the last 14 major international meets. Phelps, who has become the oldest individual gold medalist in Olympic swimming history, set a record by winning Olympic gold in the 200 IM for the fourth straight time.
"(Phelps is) definitely an inspiration, just what he's accomplished in the sport,'' Lochte said. "He brings the best out of me, and hopefully I can say the same for him. The rivalry that we've created and that friendship, I'm definitely going to cherish it for the rest of my life."
Follow TODAY.com writer Scott Stump on Twitter.