Update 8/18: Get the latest updates on this story here.
Ryan Lochte has revealed more about what happened when he was robbed at gunpoint in Rio, telling TODAY's Billy Bush exclusively the assailants pretended to be police — and put a gun to his head when he initially resisted their demands.
"We got pulled over in our taxi and these guys came out with a badge, a police badge. No lights, no nothing, just a police badge. They pulled us over, they pulled out their guns. They told the other swimmers to get down on the ground, they got down on the ground."
Forced to the ground were Team USA's Gunnar Bentz, Jack Conger and Jimmy Feigen. The group had been out celebrating with Lochte.
Eventually the men turned their attention to Lochte.
"I refused. I was like 'We didn't do anything wrong so I'm not getting down on the ground,'" the swimmer told Bush.
"The guy pulled out his gun, he cocked it, put it to my forehead and said 'get down.' I was like (puts hands up) I put my hands up. I was like 'whatever.' He took our money, he took my wallet."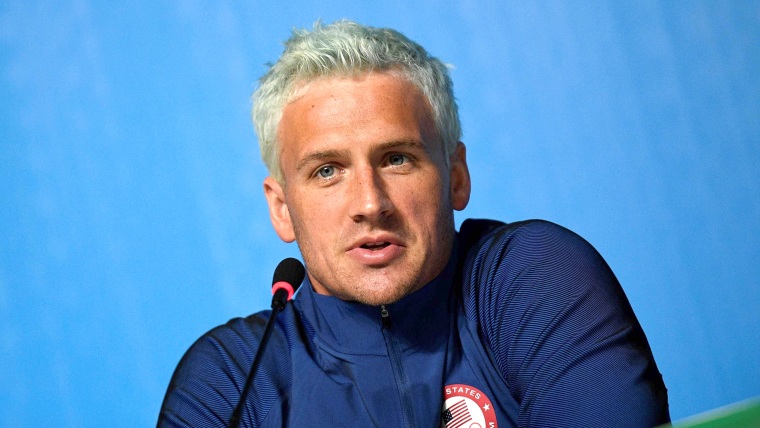 The incident, which the IOC initially denied, occurred as the swimmers were returning to the athletes village.
In an interview with NBC's Keir Simmons on TODAY, the former police chief believes it's possible the taxi driver was in on the holdup with the assailants.
"Where is the taxi driver, (he) disappeared, no body knows," Ubiratan Angelo said.
Overnight, both Bentz and Lochte tweeted updates on the situation, with the latter thanking fans, friends and family for their "overwhelming support."