One year since he was released after serving nearly 10 years in prison for a crime he says he never committed, Ryan Ferguson is doing his best to remain positive. 
"I thought when I got out I'd be really happy, you know, I got my freedom back,'' Ferguson told TODAY's Sheinelle Jones on Thursday. "But it's two different worlds, prison and out here, and I've found a lot of struggles." 
Ferguson, 30, was convicted in 2005 for the beating and strangling of newspaper editor Kent Heitholt on Halloween night in2001 and sentenced to 40 years in prison when he was 19 years old. On Nov. 5, 2013, the Missouri Court of Appeals Western District vacated Ferguson's murder conviction, with Judge Cynthia Martin ruling that Ferguson did not receive a fair trial and that "his verdict is not worthy of confidence."

Ferguson was convicted on the strength of the testimony of childhood friend Charles Erickson and night custodian Jerry Trump. In 2005, Erickson pleaded guilty to second-degree murder and first-degree robbery and testified he had a "dream-like" memory of the crime. However, Erickson and Trump admitted in 2012 to a lower court judge that they lied on the stand during Ferguson's trial, and recanted their accounts.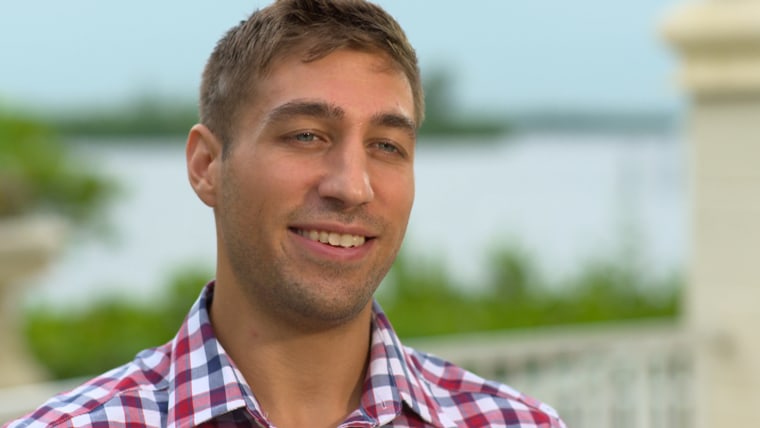 Since his release, Ferguson has moved from Missouri to Florida to be close with his loved ones and is celebrating the three most important things in his life. Jones asked him if he made a wish on his 30th birthday Oct. 19. 
"I have my wish,'' he said. "Family, friends, and freedom. So, the three Fs."
Ferguson's attorney, Kathleen Zellner, has filed a $100 million federal civil rights lawsuit seeking damages against current and former members of the Columbia, Missouri, Police Department and a prosecutor who is now a judge.
While Ferguson now works to raise awareness about his experience with the justice system, the time he spent behind bars is hard to forget. "It really hurts to think about that,'' he said. "You try to avoid it, but it's impossible. I missed out on all my 20s, and there's just no getting away from that." 
He also believes his story is just one of thousands involving people who are currently incarcerated because of wrongful convictions. 
"I have this opportunity to show people that this isn't just happening to me,'' Ferguson said. "I am not an anomaly. This happens all the time." 
Ferguson believes social media, particularly Facebook, played an important role in getting him released from prison by spreading awareness of his conviction. Ironically, he never had never been on Facebook until he was freed from prison. 
"It was definitely not the first night I got out,'' he joked.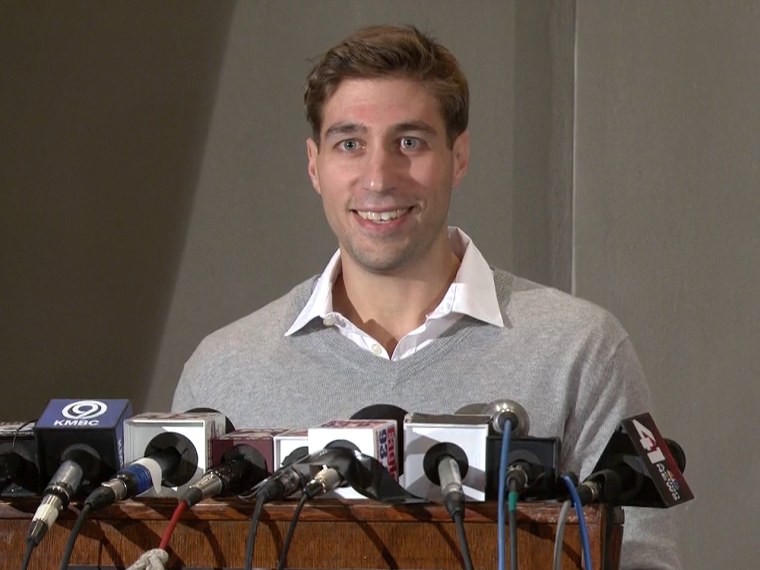 Ferguson, who was arrested during his freshman year of college, has also been working with the nonprofit organization Ava's Grace, which provides scholarships for higher education to children who have a parent or guardian incarcerated. Writing and fitness have been two important outlets for him; he competed in a Spartan Race, and has a book being released in January titled "Stronger, Faster, Smarter," about how to push through obstacles in life. 
"Keep Pushing' is a metaphor for life,'' he said. "It's usable in the gym, it's usable in our education, everything. So I'm gonna keep pushing, and hopefully we'll help some others keep pushing."
Follow TODAY.com writer Scott Stump on Twitter and Google+.