Before an 8-kilometer charity race in San Jose, Calif. was even finished on Sunday, there was already a winner. 

A group of runners took a spontaneous detour to thank a 95-year-old World War II veteran who had come out to cheer them on. Joe Bell, dressed in his military uniform, stood outside his home, clapping as runners passed by in the annual 408K Race.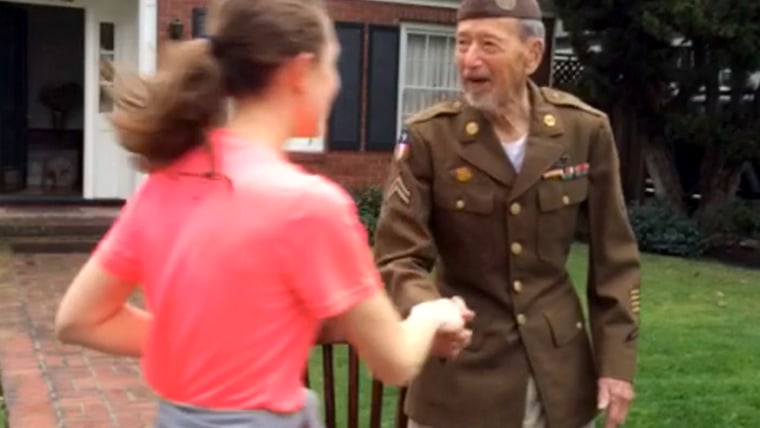 As the runners saw Bell clapping and waving, they began to head over to shake his hand and thank him for his service in a video captured by San Jose Mercury News reporter Julia Prodis Sulek. 

The event benefits the Pat Tillman Foundation, which provides scholarships to military veterans and their spouses. Pat Tillman was a football star at Leland High School in San Jose before starring at Arizona State and in the NFL for the Arizona Cardinals. He left the Cardinals in 2002 and became an Army Ranger, serving several tours of duty. In 2004, he was killed in Afghanistan by friendly fire.