This Saturday, May 6, the House of Windsor will prepare for its first royal coronation in 70 years, as King Charles III is officially crowned. Amid the ceremony, regalia and celebration, British royals are expected to stream in — including Princess Eugenie.
Who is Eugenie, though? Many watched her grow up alongside her older sister, Princess Beatrice, as the two children of Prince Andrew and Sarah, Duchess of York. These days, she's married with one child and another on the way.
What else do you need to know about Eugenie? Let's turn the spotlight in her direction.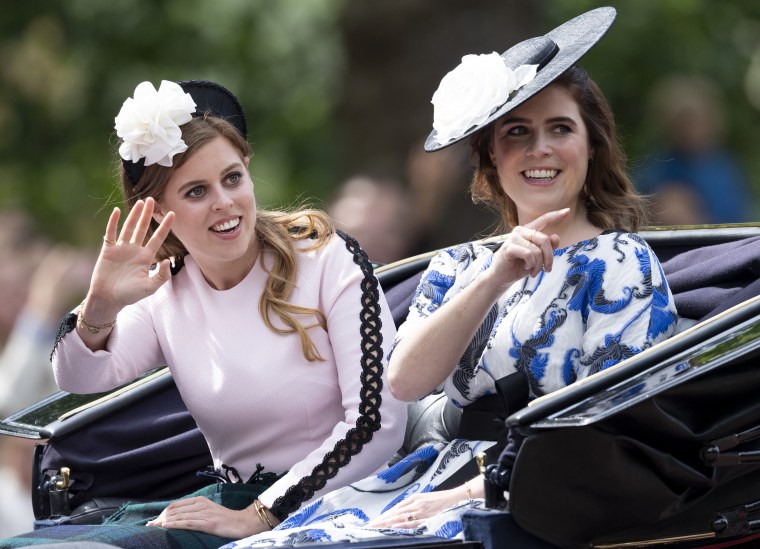 Princess Eugenie's childhood
Princess Eugenie, born in 1990 and now 33, is Charles' niece and a granddaughter of the late Queen Elizabeth II. Her father is the second-oldest of Elizabeth and the late Prince Philip's sons.
Eugenie is the only one of Elizabeth's grandchildren not to have her baptism in the family's Lily Font, which is housed in the Jewel House at the Tower of London, according to the royal family's Facebook page.
When Eugenie was 6, her parents divorced but shared joint custody over her and her older sister. Scoliosis forced her, at age 12, to undergo surgery that left her with titanium rods in her back. Part of her charity work today is dedicated to causes supporting those with spinal issues.  
Eugenie is currently eleventh in the line of succession to the throne.
Eugenie's interest in art and culture
After obtaining her degree in English and history of art from Newcastle University in the U.K., Eugenie worked in New York City at Paddle8 auction house, according to E! Online. In 2015 she was hired by the Swiss art gallery Hauser & Wirth, where she continues to work as a director.
Eugenie, her mother and her sister worked with contemporary artist Teddy McDonald to create the painting "Royal Love," which was sold in 2016 after being exhibited. Proceeds went to Children in Crisis, a charity Ferguson founded.
In addition, Eugenie was the first royal to start a podcast, which was called "Floodlight." Associated with the Anti-Slavery Collective, of which Eugenie is a co-founder, several episodes ran during spring 2022.
She also wrote an article that appeared in the U.K. publication The Spectator in June 2022 in which she said she hoped her son "will inherit the Queen's kindness."
In addition, Eugenie is like her sister in that she has been heavily involved in a number of charities, including Teenage Cancer Trust, Horatio's Garden (a charity that creates gardens for patients in spinal injury centers) and the Scoliosis Association UK.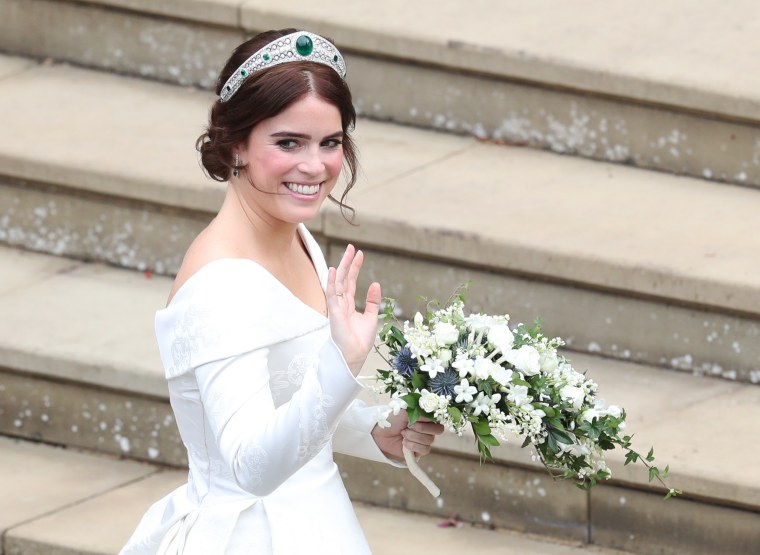 Eugenie's relationship with husband Jack Brooksbank
Eugenie and Jack Brooksbank dated for seven years before getting engaged in Nicaragua in early 2018. He's related to Eugenie, but very distantly: He's her half-third cousin, twice removed, according to Harper's Bazaar.
The pair wed on Oct. 12, 2018, at St. George's Chapel at Windsor Castle. She wore a dress created by British label Peter Pilotto, and had it cut so that it would show her scar from the scoliosis surgery.
She told the U.K.'s The Telegraph in 2018, "I believe scars are like memories that tell a story on your body, that remind you how strong you had to be, and that you survived to talk about it."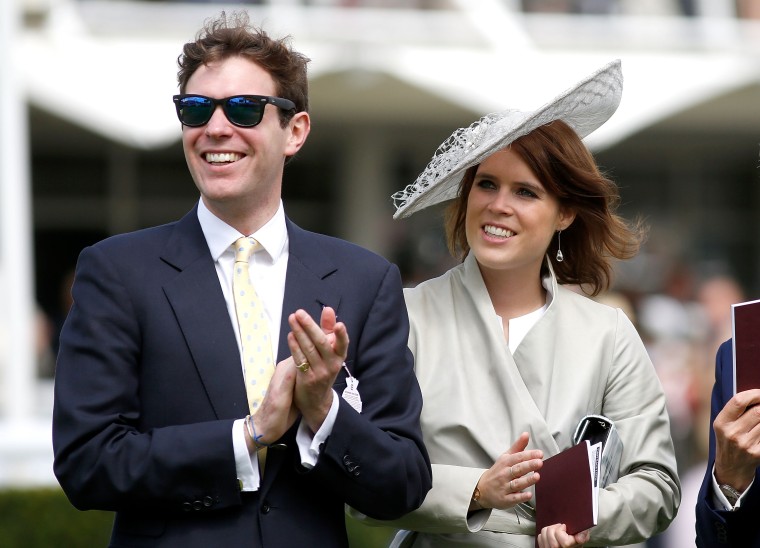 Her son, August Philip Hawke Brooksbank, was born in 2021. He was named in part after his great-grandfather Prince Philip. In January 2023, the couple revealed they are expecting their second child.