While they are no longer working members of the royal family, Prince Harry and the former Meghan Markle still hold the royal titles of the Duke and Duchess of Sussex, which were bestowed upon them when they married in 2018.
Harry opened up about why he and his wife continue to use their Sussex titles in a recent "60 Minutes" interview in the lead-up to the release of his new memoir, "Spare."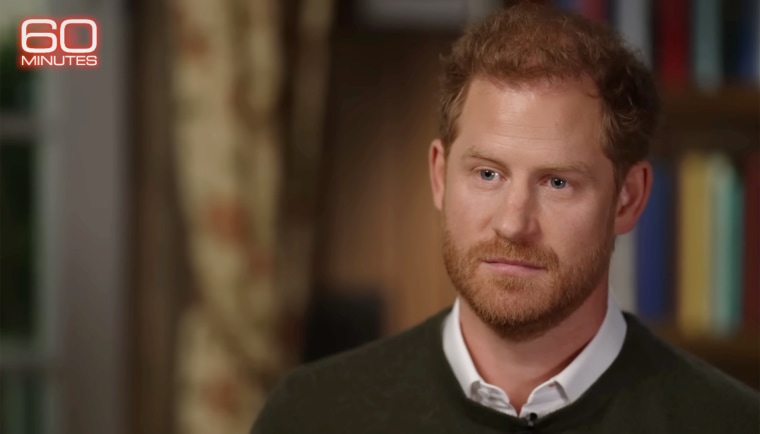 "Why not renounce your titles as duke and duchess?" host Anderson Cooper asked the prince.
"And what difference would that make?" Harry responded.
"One of the criticisms that you've received is that OK, fine, you want to move to California, you want to step back from the institutional role," Cooper said. "Why be so public? Why reveal conversations you've had with your father or — with your brother? You say you tried to do this privately."
While not referencing their royal titles specifically, Harry answered that when he has tried to handle family matters more privately in the past, there have still been "briefings and leakings and planting of stories."
He added later that he wants to speak directly about his experiences, using his own public platform to share his message.
"So now, trying to speak a language that perhaps they understand, I will sit here and speak truth to you with the words that come out of my mouth, rather than using someone else, an unnamed source, to feed in lies or a narrative to a tabloid media that literally radicalizes its readers to then potentially cause harm to my family, my wife, my kids," he said.
When Harry and Meghan stepped down from their royal duties in early 2020, they were not stripped of their duke and duchess titles, and the royal family's website still refers to the couple as the Duke and Duchess of Sussex.
They also still hold the titles of Earl and Countess of Dumbarton and Baron and Baroness Kilkeel, according to their biographies on the official royal family website.
They did, however, stop using HRH (His/Her Royal Highness) honorifics, as they are "no longer working members of the Royal Family," Buckingham Palace said in a January 2020 statement.
That said, the line of succession has not changed, and Harry remains fifth in line to the British throne.
The duke and duchess's children, Archie, 3, and Lilibet, 1, meanwhile, have been given the last name of Mountbatten-Windsor. 
As the grandchildren of a ruling monarch, Archie and Lilibet are also entitled to style themselves as prince and princess, though it is unknown whether they will ever actually use these titles.