Prince George will be front and center at his grandfather's coronation.
George, 9, the eldest grandchild of King Charles III, will serve as a page of honour for Charles when he is crowned on May 6. 
This means George will be part of the procession down the nave of Westminster Abbey in London during the coronation, according to a release from Buckingham Palace.
George, the eldest son of the Prince and Princess of Wales, will be joined by three other pages of honour for his grandfather: Lord Oliver Cholmondeley, Nicholas Barclay and Ralph Tollemache.
Camilla, the queen consort, will also be attended by four pages of honour: her grandsons, Gus and Louis Lopes and Freddy Parker Bowles, as well as her great-nephew, Arthur Elliot.
The grandchildren of British monarchs do not usually play an official role in coronations, so the inclusion of George marks a departure from tradition.
The prince, who is second in line to the throne, has been slowly becoming more involved in official royal events.
In September, he and his younger sister, Princess Charlotte, attended the state funeral of their great-grandmother, Queen Elizabeth, at Westminster Abbey.
He also served as a page boy at the wedding of the Duke and Duchess of Sussex in 2018, sporting an adorable, miniature version of a military uniform.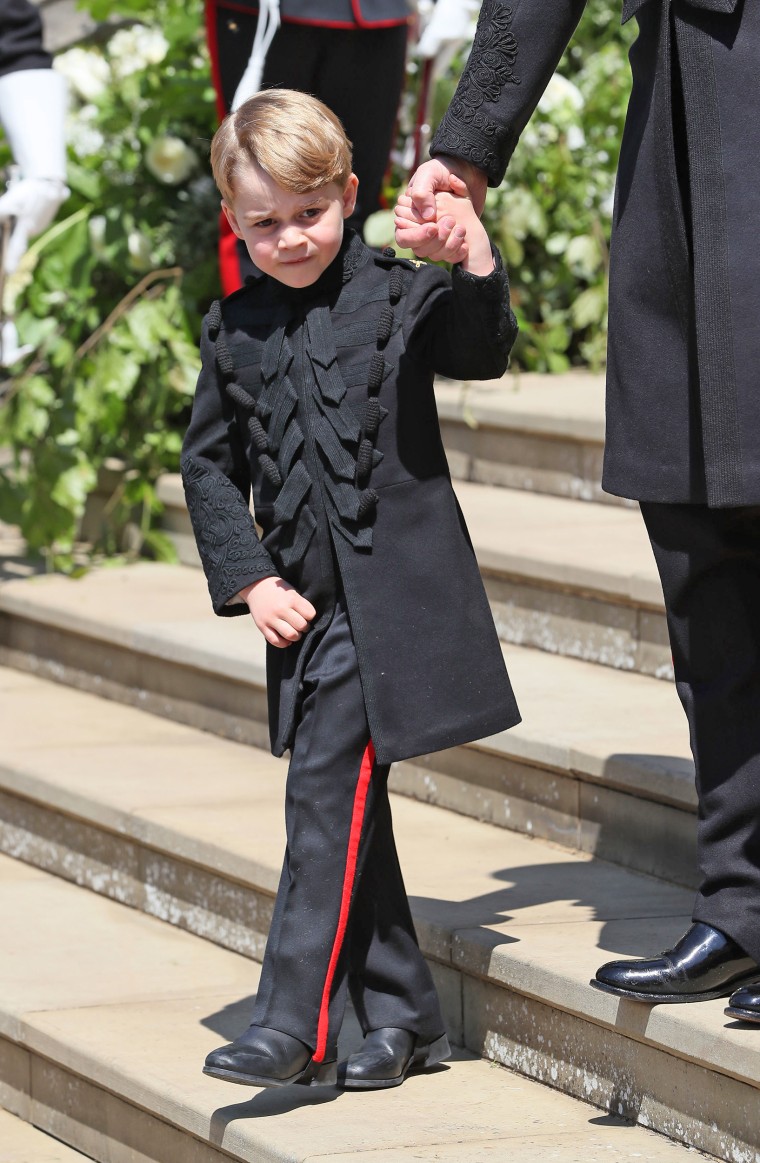 As Charles' coronation draws closer, Buckingham Palace recently released a new, official portrait of the king and queen consort.
The palace also recently shared an image of the official coronation invitation, which is being sent to around 2,000 guests.
The invitations feature a watercolor border with elaborate flower designs, entwined with the coats of arms of Charles and Camilla.