There's going to be second royal wedding this year — and it involves another grandchild of Queen Elizabeth.
Princess Eugenie, the younger daughter of Prince Andrew and Sarah Ferguson, plans to marry her longtime boyfriend Jack Brooksbank, Buckingham Palace announced Monday in a statement and on social media.
The couple got engaged earlier this month in Nicaragua and will tie the knot "in the autumn" at St George's Chapel in Windsor. That's the same church hosting another royal wedding in May: that of Prince Harry and Meghan Markle.
Princess Eugenie, 27, first started dating Brooksbank, 29, about seven years ago after the pair met at a Swiss ski resort.
Her father, Prince Andrew, the Duke of York, said he was "thrilled" by the engagement.
"I'm absolutely overjoyed," the prince, Queen Elizabeth's second son, told reporters Monday. "Jack is an absolutely outstanding young man ... and I am really thrilled for them."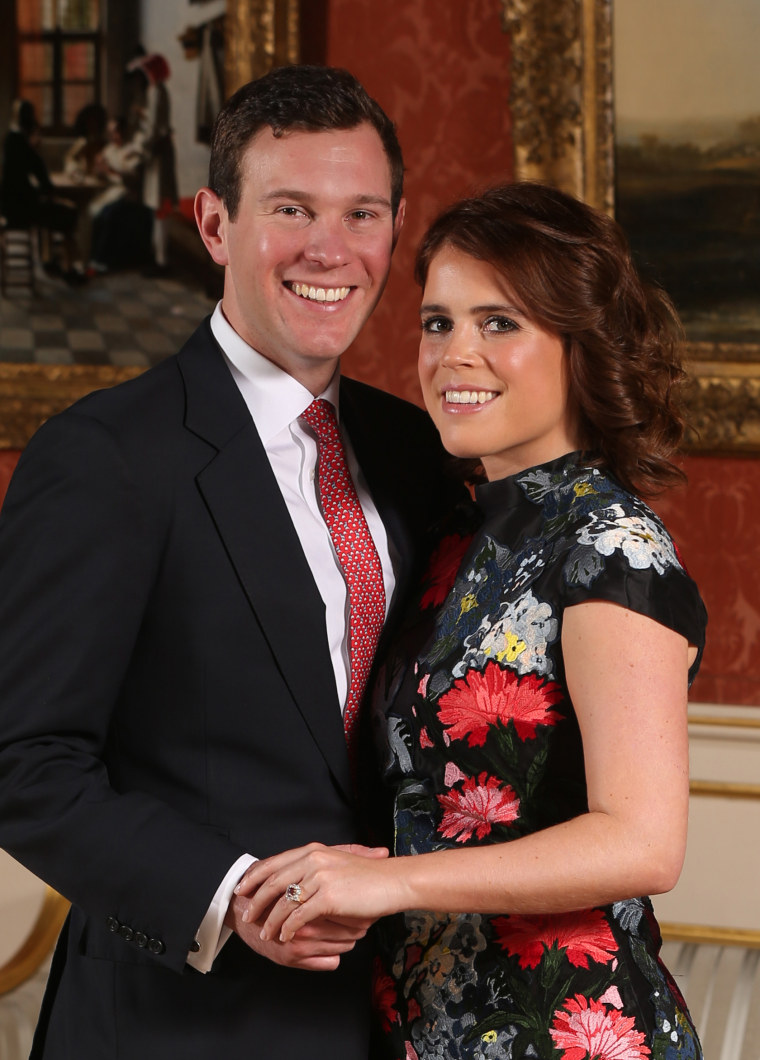 Andrew's ex-wife, Sarah Ferguson, expressed her elation as well.
"Total joy," she said in one of several tweets in which she gushed about the engagement.
"I always say that the river flows well to it's destiny because of the guidance of a solid rock," she said in another post.
Buckingham Palace also posted a photo of the happy couple on social media and promised to announce further details of the wedding ceremony "in due course."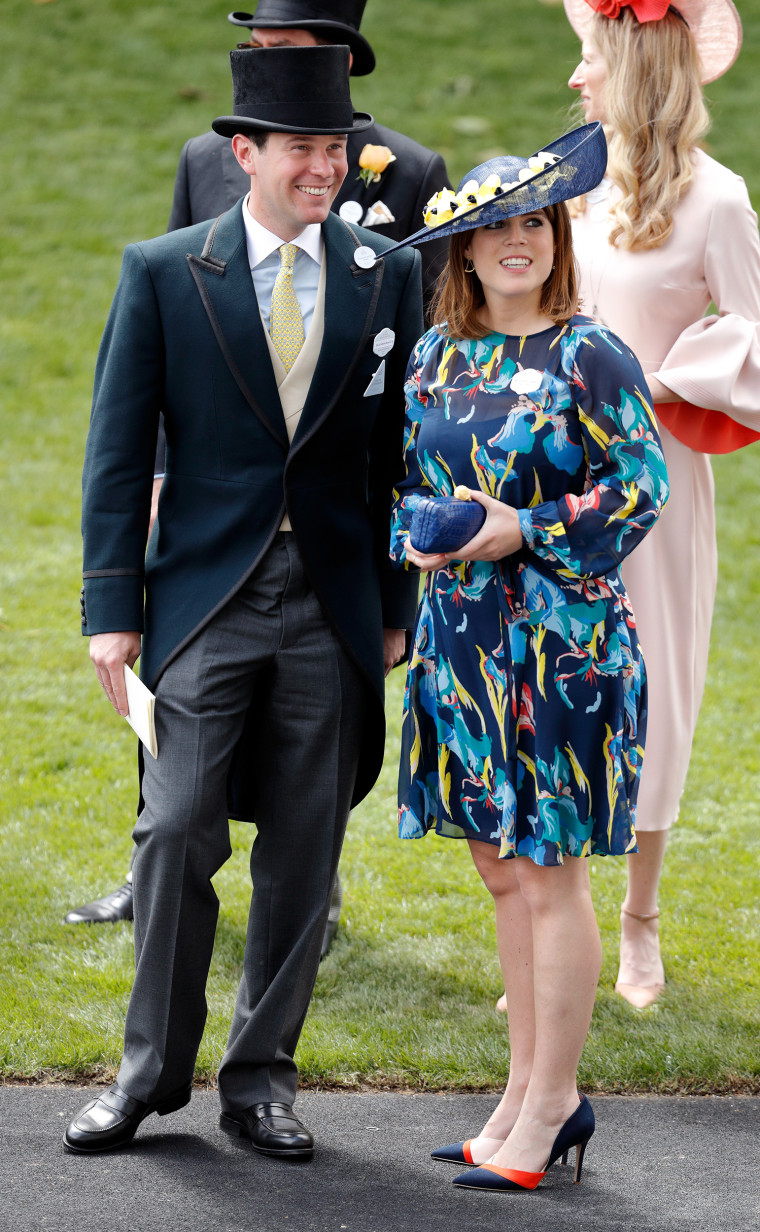 Princess Eugenie, the eighth in line of succession to the British throne, is perhaps best known to American audiences for her fashion statements, specifically the bold headpieces that she and her older sister, Beatrice, tend to favor.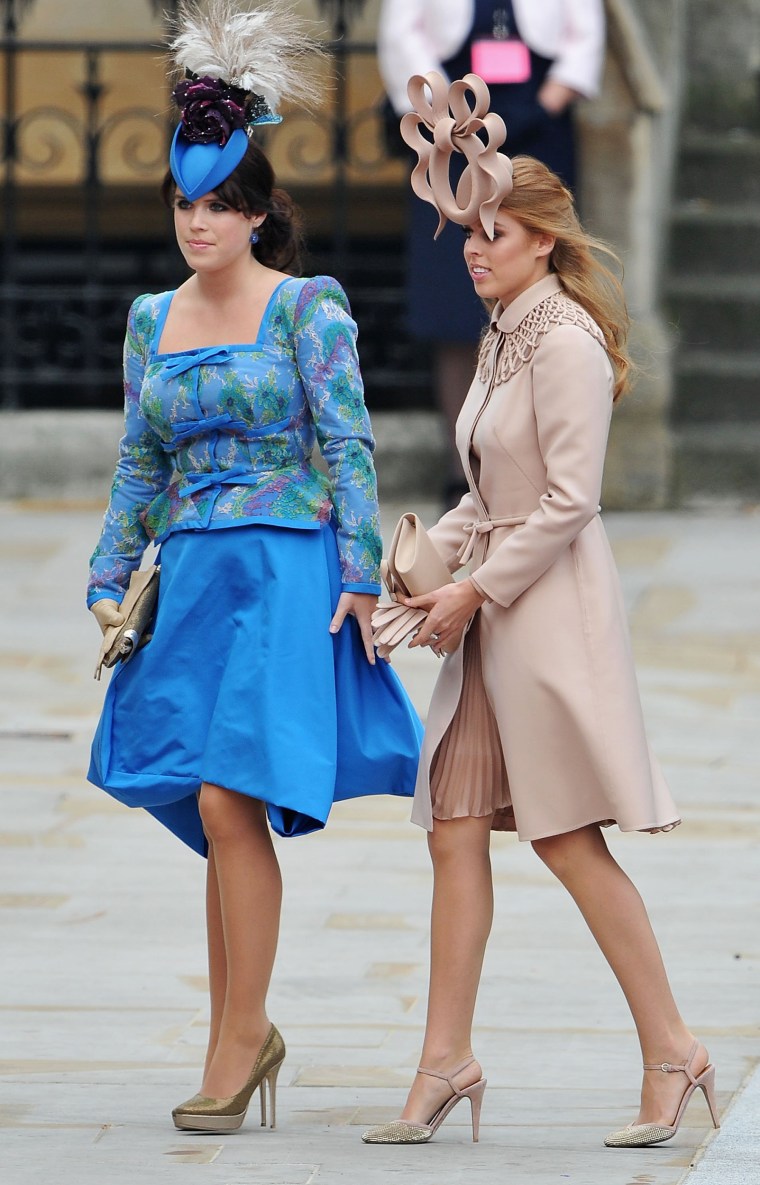 During the 2011 wedding of their cousin, Prince William, to Catherine, now the Duchess of Cambridge, the sisters wore hats that were the buzz of the internet. TODAY's Kathie Lee Gifford and Hoda Kotb even donned similar looks for Halloween that year.