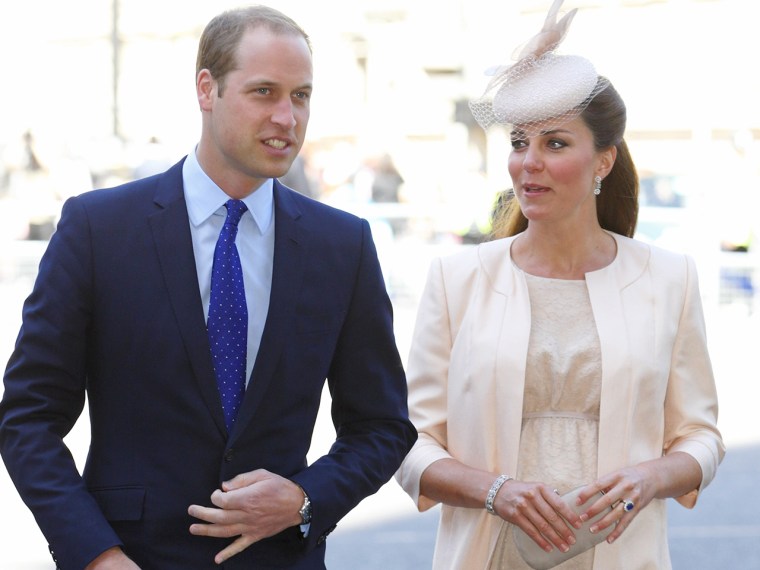 Prince William and Duchess Kate appear intent on becoming hands-on parents, dramatically more modern than the generations before them.
Just weeks away from the mid-July due date of their first child, they have yet to hire anyone recently beyond household help.
Like many commoners, they initially plan to get by with an assist from the in-laws – in this case, Kate's parents, according to royal experts. Ultimately, however, they will likely resort to what every royal couple before them has relied on to bring up baby: a nanny.
The role of royal nannies and others who helped raise the children of the royal family has changed significantly over the years, from Queen Elizabeth's childhood to the most recent era of Prince William and his younger brother, Prince Harry.
"Previously, the royal nannies would have been very much taking on board the royal protocols and expectations from parents, and following those to the T," said Rosemary Albone, a royal nanny expert for Care.com, a service that matches families with caregivers. "That meant instilling in children the expectations of how they should behave and the sorts of things that would be appropriate for the children to be demonstrating in public."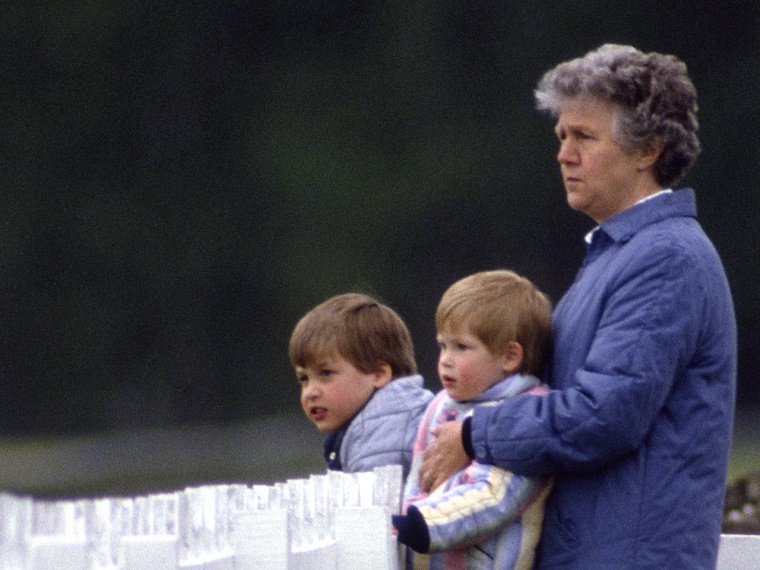 In the past, it was common for royal families to hire an entire team to help the nanny. Clara Knight, for example, served as nanny to then-Princess Elizabeth and her sister, but was helped by a team of nursemaids and other assistants so she could focus on overseeing daily routines.
One of Knight's aides was Marion "Crawfie" Crawford, a governess who later shared nanny responsibilities until her retirement. But Crawford broke the ultimate nanny code by writing a tell-all book about her royal experiences. Although she revealed nothing salacious, Buckingham Palace severed all ties with Crawford afterward.
Less controversial was Olga Powell, the strict but loving nanny who helped raise Prince William and his brother, Harry. She stayed with the royal family for 15 years, guiding the two young princes through emotionally rocky milestones like their parents' divorce and the death of their mother. Powell, who was credited with helping the boys become grounded young men, passed away last Oct., and William canceled several official appearances to attend her funeral.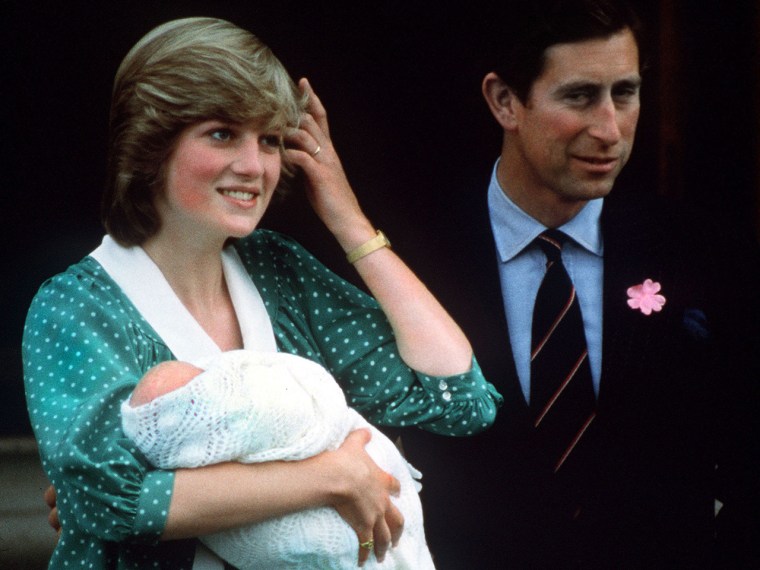 The prince's early years with his mother are often viewed as a turning point in royal childcare. In March 1983, when William was just 8 months old, Princess Diana broke from tradition and brought the infant with her on a six-week tour of Australia and New Zealand.
Previously, royals often left their babies behind with the nanny while traveling for business, noted British monarch expert Arianne Chernock, a history professor at Boston University.
"Queen Elizabeth was really criticized at times for being perceived as a distant parent, and for not bringing her children with her," she said.
Prince Charles and his siblings were left for months at at time under the care of their two nannies – Helen Lightbody and Mabel Anderson – while their mother traveled on official business. Queen Elizabeth reportedly missed her son's first three birthdays because of travel, something unimaginable in today's world.
"But it was also a different moment. It was the '50s," Chernock said. "In 2013, there are different expectations attached to parenting. The idea of the monarch is changing."
And Duchess Kate is doing her best to force that change.
From the moment the royal couple announced in December 2012 that they were expecting, the world has been captivated by Kate's many maternity looks.
Even her recent departure from public duties, a royal maternity leave of sorts, is being viewed as a something of a break from the past.
"We know she wants to be quite hands-on with the baby. She and the prince haven't even hired a nanny yet, because she wants to be bringing up this baby personally, and that requires her to be off work," said Camilla Tominey, royal editor of London's Sunday Express.
So how will the duke and duchess eventually go about hiring a nanny?
They will look for someone with a combination of experience and training, probably from an elite institution like Norland, often considered the Harvard of nanny colleges and the training ground for many royals, celebrities and other high-profile clients.
"I think there would be a cache of individuals used to that level of intensity, in terms of public scrutiny, and working with that high level of security and those sorts of things," said Albone, a Norland graduate herself.
While the duchess has kept mum about her plans for child care, Albone is certain she and Prince William will hire help.
"I'm absolutely certain they will have a nanny. It's completely inevitable that with the amount of work they both do," she said. "But where possible, they will do as much as they can and spend time with their child. It will definitely be a shared care kind of arrangement."

Kate and Will brought their first child into the world on July 22, but they aren't the first royals to welcome a bundle of (titled) joy. Click through to check out other mini-majesties and their proud parents.