The princess has a name!
A Kensington palace spokesperson confirmed to NBC News Monday that the new royal baby has been named Charlotte Elizabeth Diana, a nod to the royals who came immediately before her.
She will be known as Her Royal Highness Princess Charlotte of Cambridge.
Princess Charlotte is now fourth in line to the British throne. She stands in line behind big brother, Prince George, their father, Prince William, and their grandfather, Prince Charles. Charlotte is considered a feminine form of Charles. It also is the middle name of the baby's maternal aunt, Pippa Middleton, to whom Duchess Kate is very close.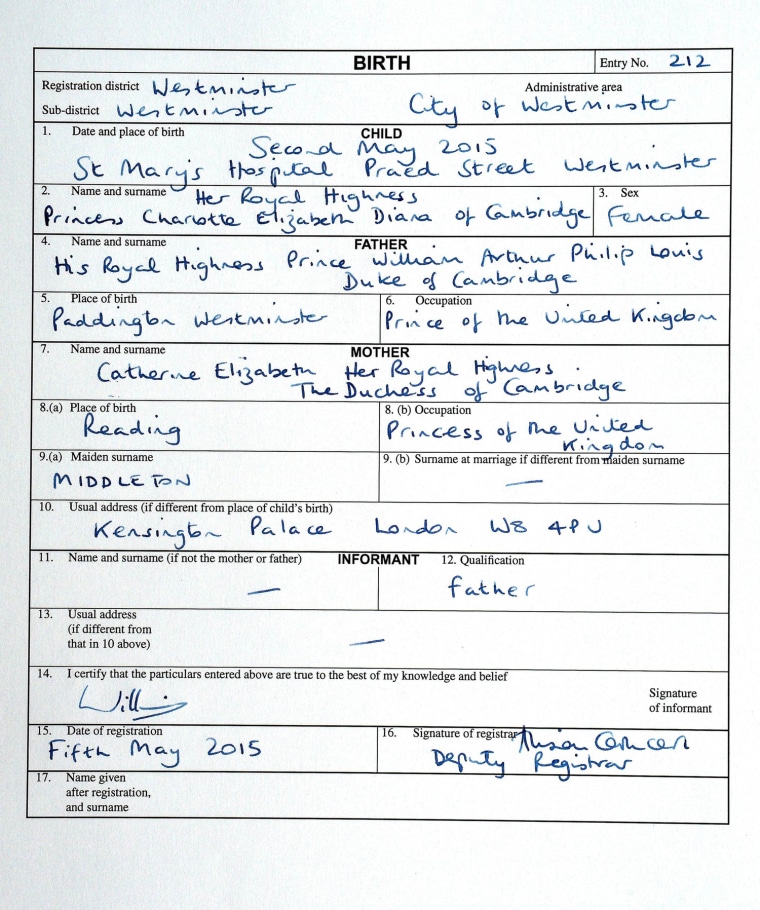 Royal watchers around the world had been betting, literally, on the child's name long before she arrived. Alice and Charlotte were the top names wagered by thousands hoping to cash in on the royal baby craze at British bookmakers. Victoria, Olivia and Elizabeth, the name of the current monarch, were the next favorites.
In a TODAY.com survey, the sentimental Diana and Charlotte proved to be the top vote-getters. Alexandra followed a distant third.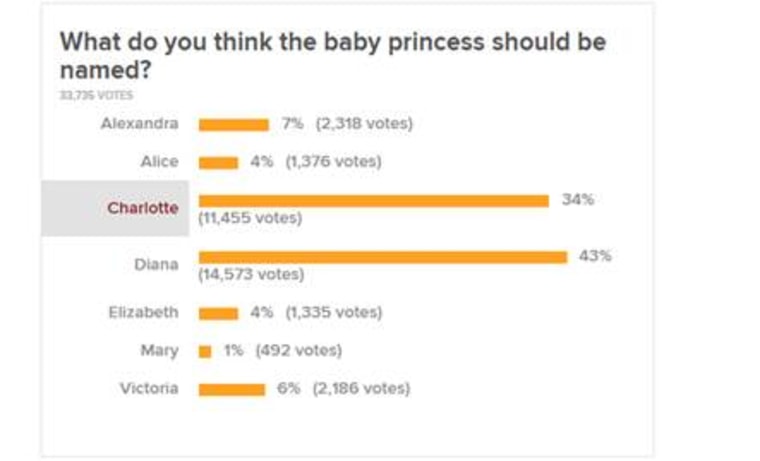 After what seemed like an extended waiting game for the duchess to give birth, Kate delivered the little girl in the early hours of May 2 at St. Mary's Hospital, the same London facility where big brother George was born nearly two years ago.
Mother and daughter were discharged from the hospital the same afternoon, and the world patiently waited some more for the duke and duchess to announce their little girl's name.
When William and Kate had their first child on July 22, 2013, the duchess was discharged from the hospital a day after giving birth. The couple announced the baby's name the next day: George Alexander Louis.
The Duke and Duchess of Cambridge seem to select names for their children at a faster rate than their royal predecessors. Prince William's own parents, Prince Charles and Princess Diana, waited a week before revealing his name.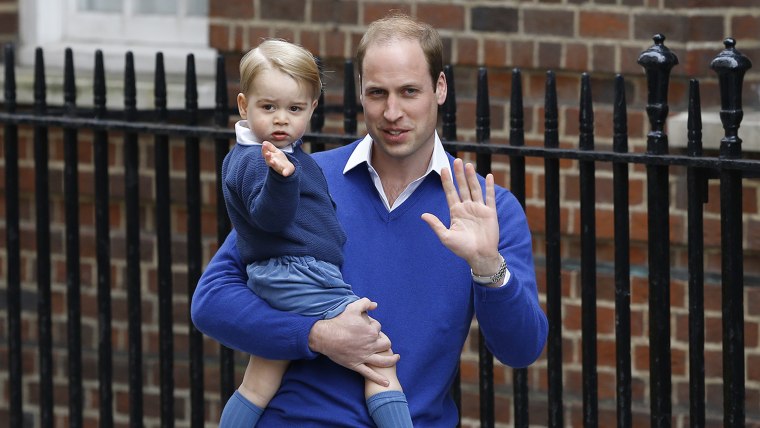 The prince's cousin, Beatrice, the older daughter of Prince Andrew and Sarah Ferguson, waited twice as long — two weeks — before her parents settled on a name.
Meanwhile, Queen Elizabeth waited a full month before she announced the name of her first born, Charles.
Follow TODAY.com writer Eun Kyung Kim on Twitter.