Update: It's a princess! Read the full story here.
A new royal is on the way!
The Duchess of Cambridge has been admitted to a London hospital after going into labor, Kensington Palace confirmed Saturday.
"HRH The Duchess of Cambridge was admitted at 06.00hrs to St Mary's Hospital, Paddington, London and is in the early stages of labour," the palace announced via Twitter.
Duchess Kate was taken to the hospital by her husband, Prince William. They arrived at St. Mary's Hospital early Saturday morning, the same facility where the couple's first child, Prince George, was born nearly two years ago.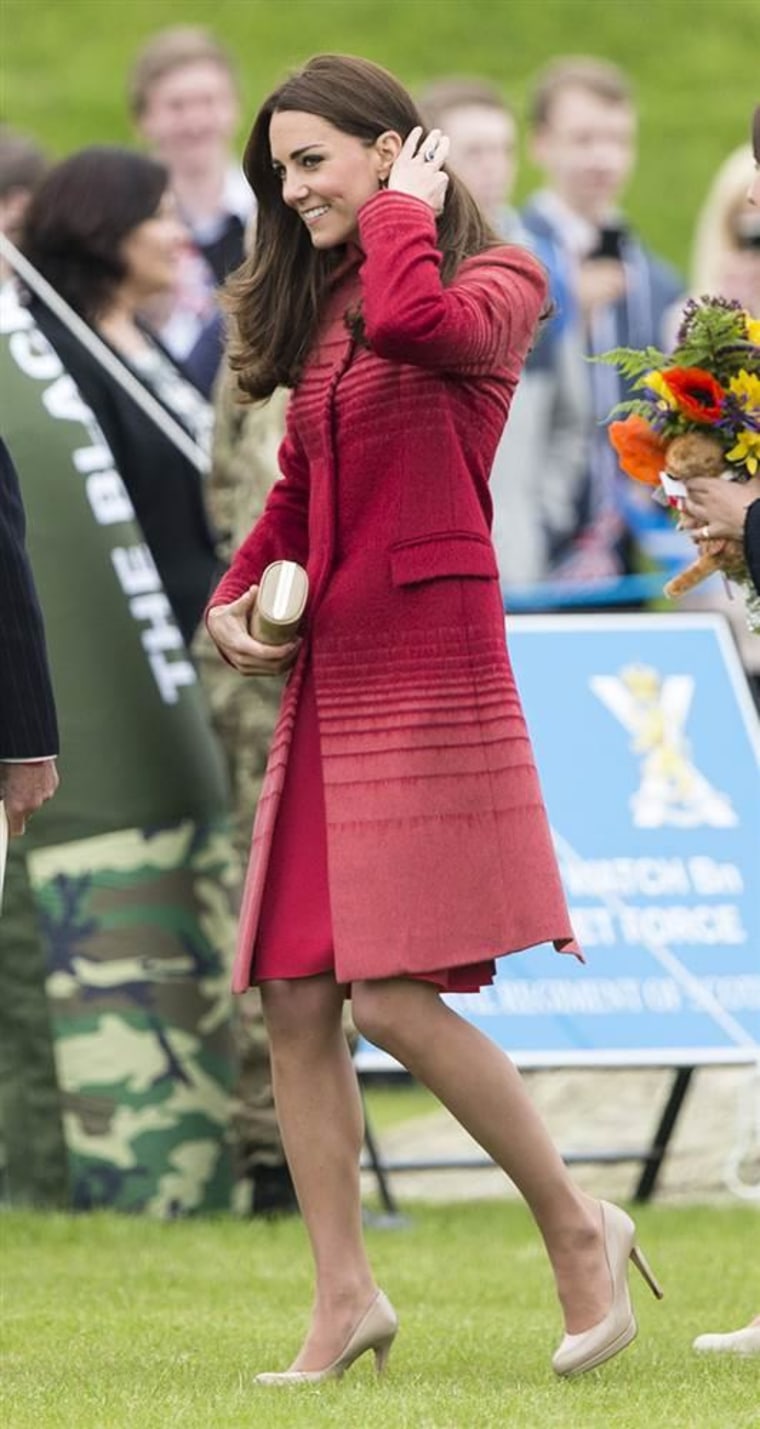 In anticipation of the newest arrival, Prince William recently went on paternity leave after finishing the first part of helicopter training for his new job as an air ambulance pilot. He will be on unpaid leave until June 1.
The new baby will be the fourth in line to the British throne, after big brother George, their father, and grandfather Prince Charles. The baby's uncle, Prince Harry, has now been bumped down a notch in line, to fifth place.
As with her first pregnancy, the world first learned Duchess Kate was expecting after she had to withdraw from several royal engagements because she suffered from a severe form of morning sickness known as hyperemesis gravidarum. The condition sent the duchess to the hospital during her first pregnancy, with Prince George, but she this time around did not require hospitalization.
The condition took the duchess out of the public eye for more than a month, but then she returned to a packed schedule of charity visits and other media events. She and Prince William even took a brief but jam-packed trip to the United States last December.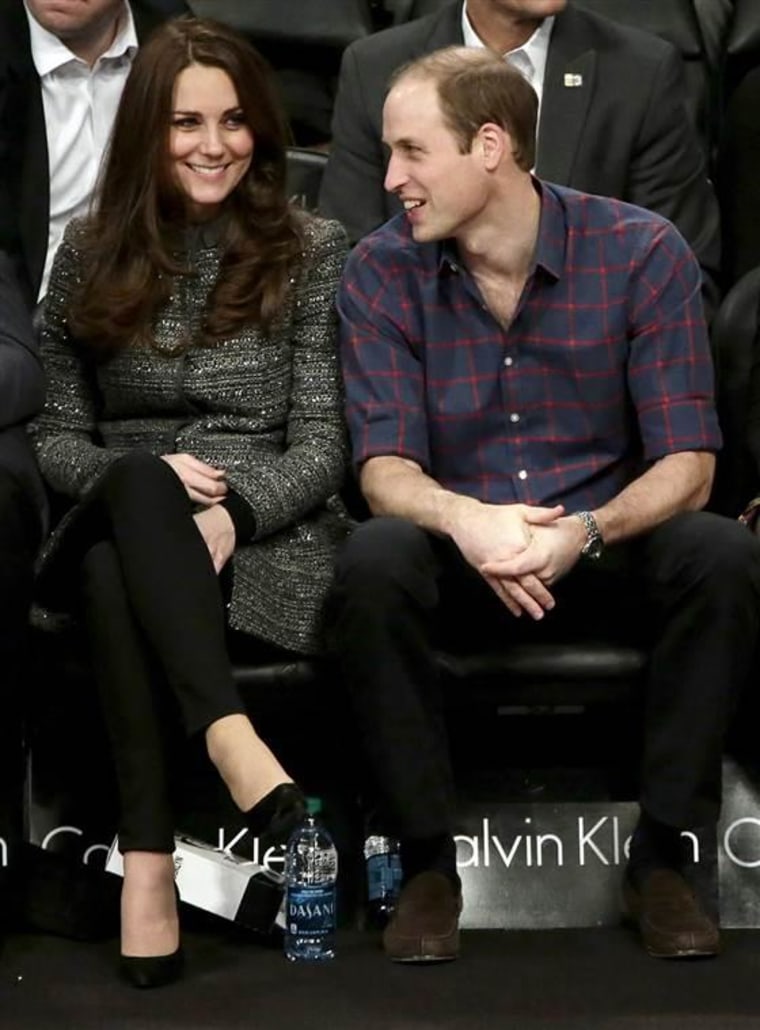 More recently the duchess took on a packed schedule that would challenge anyone who wasn't entering their final month of a pregnancy.
The Duke and Duchess of Cambridge celebrated their fourth wedding anniversary on April 29.
Follow TODAY.com writer Eun Kyung Kim on Twitter or on Google+.