Sure, parties are fun, but for one man, the real fun starts after the celebration's over.

A viral video that's raked in almost 4 million hits on YouTube showcases one heck of a morning-after song-and-dance routine.
Talk about dancing like no one's watching!
While the underwear-clad guy mops up — and more important, gets his groove on to Sheena Easton's 1980 hit, "Morning Train" — after a Halloween party, his roommate films it all.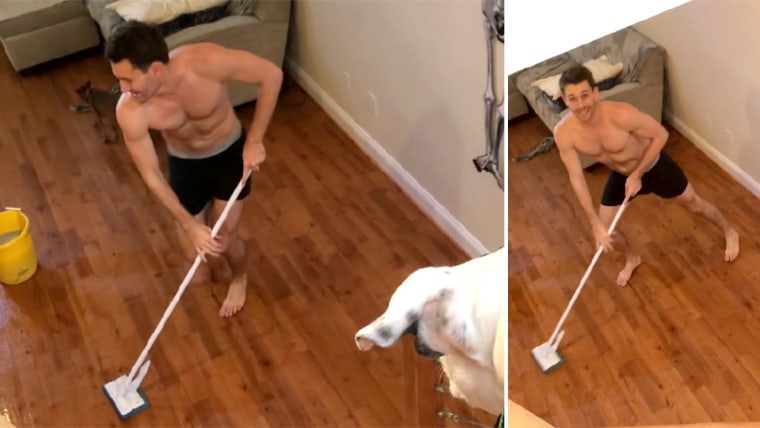 In the end, the tidy dancer balks, the roommate laughs and even their dogs get in on the fun.
Follow Ree Hines on Google+.