It took the jury just four hours to come back with O.J. Simpson's "not guilty" verdict after an eight-month trial that captivated the nation.
"It's like yesterday," said Fred Goldman on TODAY Wednesday. His son, Ron Goldman, was murdered along with Simpson's ex-wife Nicole Brown Simpson. "The loss is exactly the same. Nothing has changed."
Years after O.J. Simpson was acquitted of the murders, questions remain about what happened 20 years ago this month and how an apparently strong case with "a mountain of DNA evidence" failed result in a conviction.
Watch: Ron Goldman's dad reflects on losing his son
Shortly after midnight on the morning of June 13, 1994, Nicole Brown Simpson and Ron Goldman were found murdered outside her home in Los Angeles. Evidence on the scene led police to suspect O.J. Simpson of the murders, and Simpson's lawyers arranged for him to turn himself in on the morning of June 17.

Soon after Simpson failed to appear at the allotted time, police issued an all-points bulletin. Early that evening, a bizarre low-speed chase ensued, with up to 20 police cars pursuing Simpson in his white Bronco, driven by his friend Al Cowlings, while media helicopters televised the chase nationwide. The chase ended at Simpson's house, where he eventually surrendered peacefully.
Simpson's trial on two counts of murder began in January 1995 and ended with his acquittal more than eight months later.
For Fred Goldman, life without Ron has become "a new normal, minus my son" he told Matt Lauer on TODAY Wednesday. "Without any of the opportunity to share his life with him, his joys, his happinesses, his successes… all of that is gone."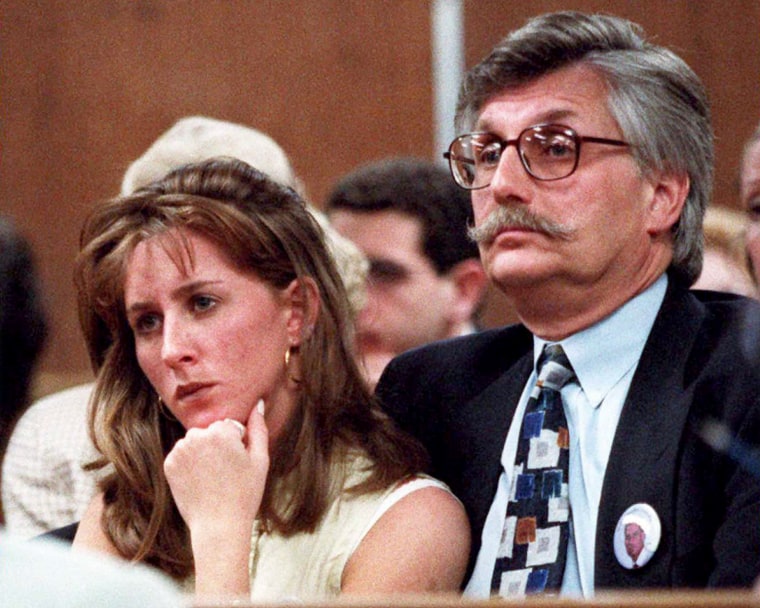 Kim Goldman wrote a book recently entitled, "Can't Forgive," about her brother's murder and how it affected her life. 
She had to "actively force" herself to reclaim her life after her brother was slain, Kim said, "Because at the age that I was, you know, early twenties, to be kind of walking away from what I was supposed to be doing, I had to find what was important to me again. After my brother died, I didn't know what that was because everything shifted and I was lost for a really long time."
Lauer recounted an image from the trial that stayed with him over these many years: The moment the verdict was read and a young Kim Goldman burst into tears.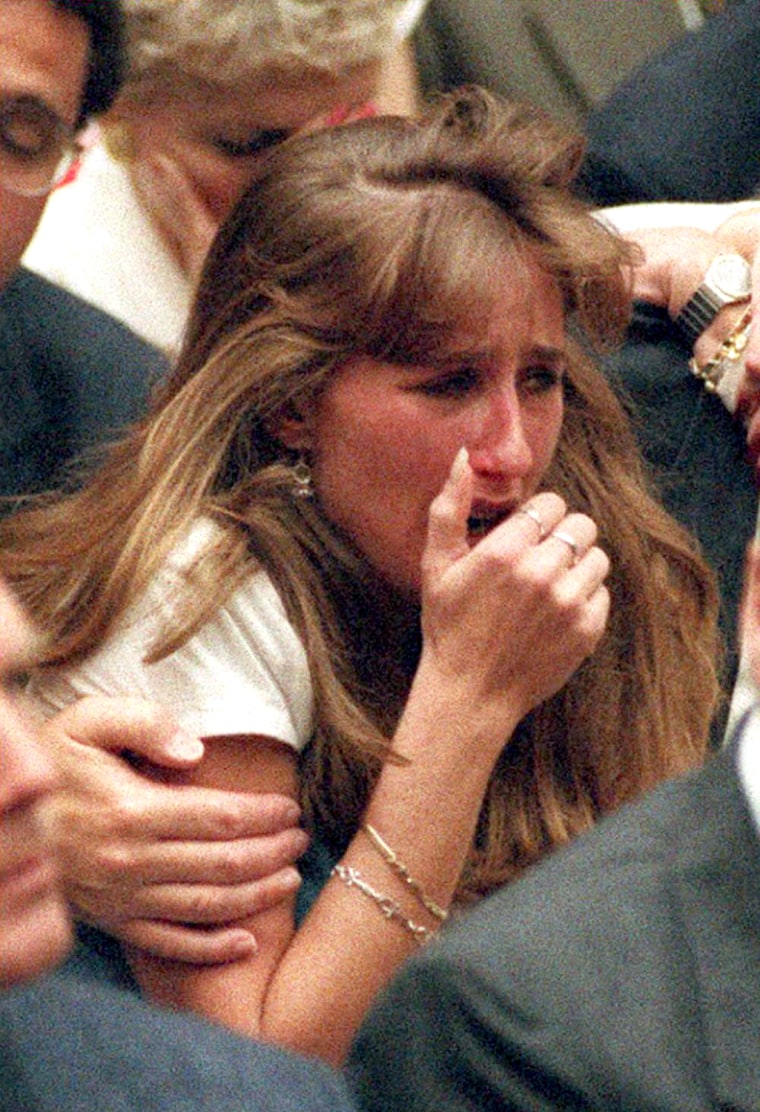 Kim relives that moment, she said. "I look at that picture and it makes me so sad because, you know, the sadness on that girl's face… I don't feel like I'm her anymore. I still carry that angst and that grief with me, but I walk with a little bit more composure now and a little stronger position but it's heartbreaking to see that, and I was crushed, obviously."
Kato Kaelin didn't lose a loved one, but the famed houseguest's life was changed forever on that day, as he explained recently in an op-ed to the Los Angeles times:
"One day I was a struggling actor and the next day, the media flexed their muscle, and I became a celebrity, a pariah, the world's most famous houseguest, a traitor, a dummy, a liar, a freeloader, and even an assassin's target. Never has a man done so little to be recognized by so many."
Describing the experience to Lauer, Kaelin said, "One day I walk into a courtroom. I walk out of a courtroom and everybody's shouting my name. I became this public figure and everybody had an opinion. I was Kato the character. Still to this day I can't believe some of the hate that can come over social media. If I work, they say you're capitalizing, still to this day, If I don't, then I'm a bum. I can't really win. … It's a very difficult situation to be in.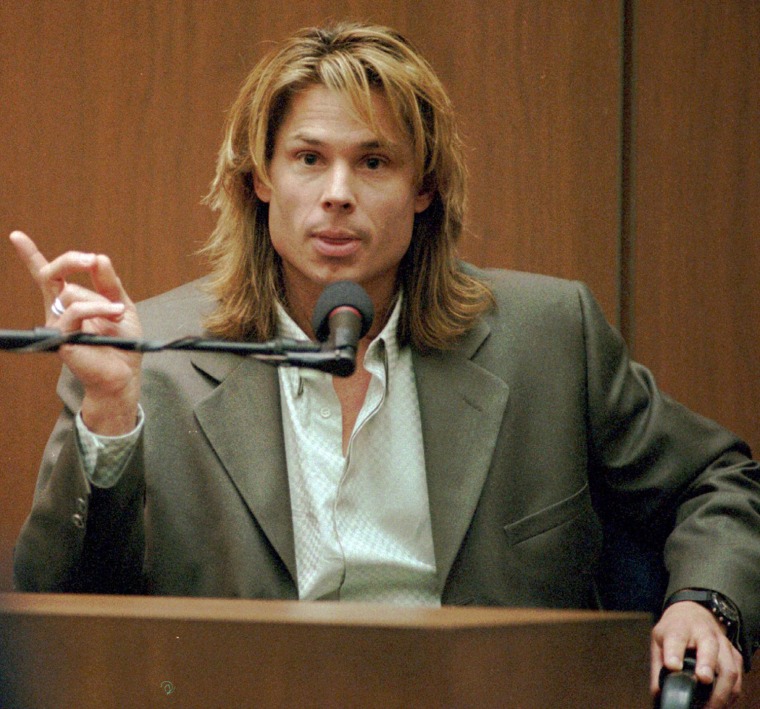 Among the details in the Dateline NBC investigation, which airs Wednesday night at 9 p.m. ET:  
Nicole's best friend Kris Jenner said Nicole told her just weeks before the murders, "He's gonna kill me, and he's gonna get away with it."

Two other key witnesses told police they saw O.J. Simpson soon after the killings. Jill Shively said, "All of a sudden, a white car comes flying north on Bundy, and I barely miss him. It was O.J. Simpson." But Shively never testified because she sold her story to the press.
Jurors never heard, either, from Skip Junis, who said he saw the former football star and actor at the airport later that night. "He was carrying this little, cheap gym bag, and was pulling things out and dumping 'em in the trash can," he said.  
There was also a suicide note, read by Simpson's close friend Robert Kardashian. It was never heard in court. Neither did 911 recordings from the police's famous low-speed chase of the white Bronco on Los Angeles highways.