A tree that has been a fixture for the Eichler family at their New York home is going from being second base in backyard stickball games to a sight that will delight millions at Rockefeller Center this Christmas season.
The 94-foot-tall, 14-ton Norway Spruce will make its way from their home in Oneonta to the big city, where it will be wrapped with five miles of multi-colored LED lights and topped with a Swarovski star made of 25,000 crystals to become this year's Rockefeller Center Christmas tree.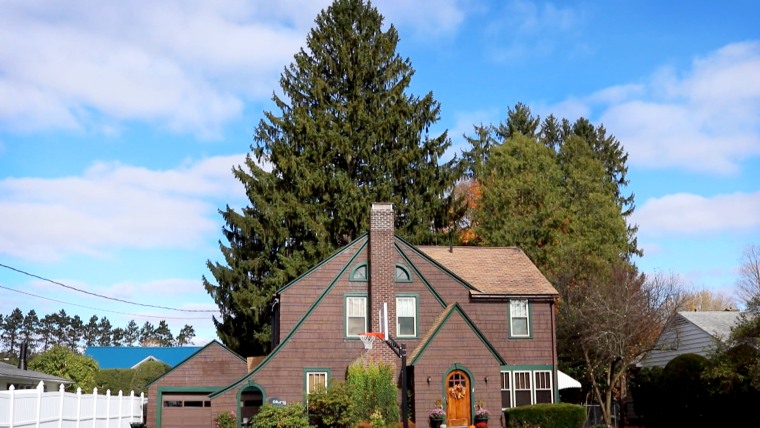 "We're so thrilled and so thankful to share our tree with the world," Angie Eichler told Dylan Dreyer on TODAY Thursday.
About 800,000 people a day are expected to come see the tree after the official lighting ceremony on Nov. 30, and then it will be milled into lumber for Habitat for Humanity after Jan. 7, the last day for viewing.
RELATED: Rockefeller Center Christmas tree arrives on the plaza, has deep roots for New York family
The tree is approximately 90 to 95 years old, and it has been in the Eichler family for the last 12 years that they have lived in their home. Angie, 40, and Graig, 44, watched their son Brock, 19, and their daughter, Ava, 14, grow up playing stickball using the trunk of the tree as second base and the roots as the pitcher's mound.
"We definitely have fond memories,'' Angie said.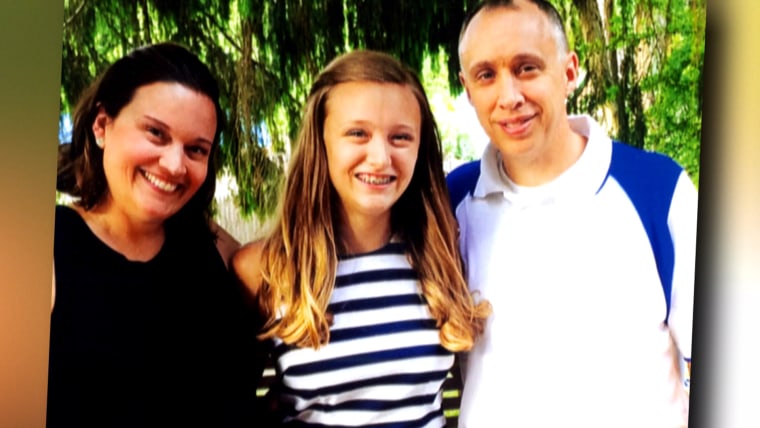 Graig even spent his teenage years working at a nearby Christmas tree farm during the holiday season.
"I know how to cut a tree, but I've never dealt with one of this size,'' he said.
RELATED: Behold! Rockefeller Center Christmas Tree lights up the night
However, some things won't be missed.
"It's always been a tree that's out back that fills up our gutter with all the needles,'' Graig joked.
The tree was chosen to continue a tradition that started at Rockefeller Center in 1933 when head gardener Eric Pauze spotted it while scouting for this year's edition. At 94 feet, it's only six feet shy of the tallest tree in the history of the ceremony, a 100-footer from Connecticut in 1999.
"When I came down that street and saw that thing towering above the house, I said, 'That's a pretty awesome shape, it's a nice height,''' Pauze told Dreyer. "I was like, 'Wow, that's beautiful.'''
Follow TODAY.com writer Scott Stump on Twitter.