Rielle Hunter, the one-time mistress of former presidential candidate John Edwards, spoke out for the first time in four years on Tuesday, saying the two had been deeply in love during the affair.
"Oh my god — madly in love," she said in an interview with Steve Harvey. "This was not a frivolous relationship. We were together for nine years."
Hunter announced she was pregnant with Edwards' child while he was on the campaign trail in 2008, which the then-leading Democratic candidate denied. He was still married to Elizabeth Edwards, his wife of more than 30 years and the mother of his four other children. Elizabeth was also battling breast cancer at the time, amplifying the scandal further still.
"We're not together, but we still love each other," Hunter said, adding that he is a good father to their daughter Quinn, now 9 years old. "He's a great dad. She's very loved."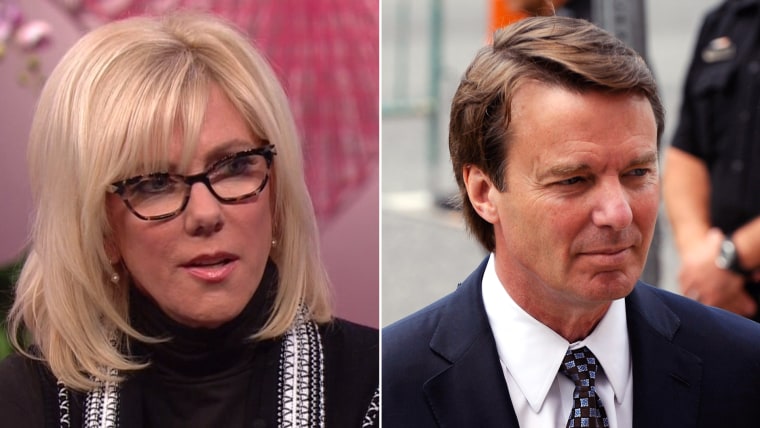 Edwards didn't claim Quinn as his own child until 2010, although he did admit to having the affair. He insisted that his campaign manager Andrew Young was the father. The same year, he and his wife separated and she lost her battle with cancer.
MORE: Edwards admits fathering child with mistress
Asked how she was able to go along with the story, Hunter said that she thought it was "insane."
"But why I went along with it… I was afraid that my daughter, who was unborn at that time, would not have a dad," she said. "And I also didn't want to hurt anybody. It was in the middle of a campaign. I didn't want to be the one to bring down an entire campaign."
MORE: Rielle Hunter writes tell-all memoir on Edwards affair
Hunter also apologized for the affair, admitting she was "not thinking of anybody by myself. And I was absolutely wrong, absolutely."
Ultimately Hunter said she is trying to get on with her life. "We weathered the storm and we came out the other side with this beautiful child, who is amazing," she said. "And I've forgiven myself and we've moved on."