The Most Rev. Michael Curry nearly stole the show when he presided over the royal wedding of Prince Harry and Meghan, Duchess of Sussex, in May.
As part of our Voices series, the presiding bishop of the Episcopal Church is reflecting on his viral moment and newfound celebrity — and also sharing his best relationship advice, highlights from the year and an update on his health, months after he revealed he had prostate cancer.
It was really a joy to be at the royal wedding and participate in it. (Prince Harry and Meghan, Duchess of Sussex) sent me a very lovely letter and thank you. Now they go on and live their lives. My job is to bless them from their nest and then they go off and fly on their own.
And I came through prostate surgery and came through it well, and that was a joy. I'm good — had good doctors, good prayers, good people, good family. Put it all together and it spells love.
I'm a people person. The more I'm around people and conversation about stuff that really matters — and stuff that doesn't; I'm a lifelong Buffalo Bills fan, so anyone who's willing to talk about the Bills, I'll talk to them all day about that — but to be in conversation with folks about stuff that does matter ... I'm basically a pastor at heart. That's what I've been doing for almost 40 years now. That's what I love to do. I'm an extrovert. I feed off the energy that's around. That's who I am. We're all different. My wife is an introvert.
I was surprised by all the attention after the royal wedding. I really didn't expect that. But what I've been more surprised by has been that what resonated was the message of love. It wasn't me. I mean, I delivered it. But it was actually the message of love. That's what people have stopped me on the street or at the airport to talk about — after we take the selfie, of course. People ask me, "Well, how do you do it? How do you actually live a life that's defined and shaped by love? How do you practically do it?"
And then sometimes people ask me, especially younger people, "Can it really work? Does it really work?" And those are deeper questions. That's getting at the heart of the message, and that's a wonderful surprise, because I wanted the message to get out.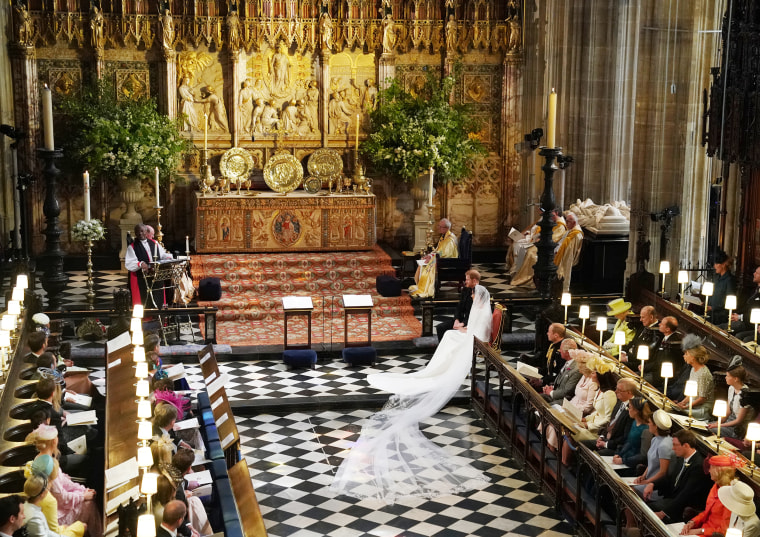 I know for a fact that the way of love can work. The truth is, it's the only way that works, that provides lasting and durable and healthy change. There has never been any kind of change for the good of human society that hasn't been shaped by the people who passionately believe in doing the good, not just for themselves, but for the wider good — and that's love, in a social context.
Whether it's Mahatma Gandhi, Mother Teresa, Martin King, Desmond Tutu, Nelson Mandela, Eleanor Roosevelt — you can go through the list of people who have shaped human history for the good, and they've always been moved by a love for the common good, a love for humanity, a love for people, a love for the planet. If you believe we can be better, that's a form of love.
It's true for us as individuals. If I have time to talk to somebody, I say, "Who is someone who has affected your life for the good?" I guarantee you that they did it because of you. They were focused on your good and your well-being, not just on themselves. If they were focused on themselves, they wouldn't pay any attention to you. Which is why I say the opposite of love isn't hate — the opposite of love is selfishness. Love is selfless giving. It's seeking the good and the welfare of others. And when that happens, that's a game-changer, both for the others and for the self. The miracle is that a selfless life discovers the real self. You actually gain more by giving more. Doesn't mean it's easy, but it's the key to life.
The key to any marriage or any relationship is moving beyond self-centeredness to a selflessness that seeks the good of the other. If two people can do that, they can make it work, no matter what comes at them. Life is crazy, it's up and down like that old Frank Sinatra song — you're riding high in April, shot down in May — that's life. But if you've got your relationship — a selfless relationship that's continually looking at the other and they're looking at you — both of you get blessed.
This interview has been edited and condensed for clarity. As told to Rheana Murray.