Santa doesn't always get it right. Sometimes, you get a gift that just has to go back to the store.
This year, a number of well-known retailers are trying to make it easier for you to do that, according to the annual return policy survey by ConsumerWorld.org. Just mind the fine print at some retailers.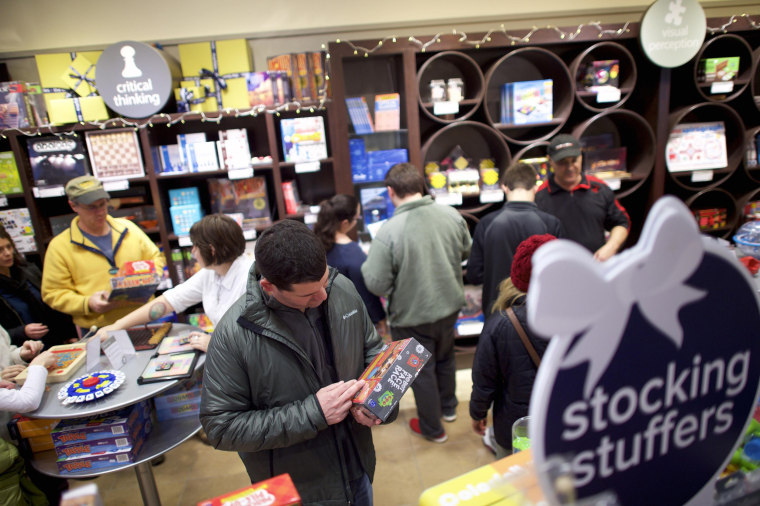 "Some stores are offering longer return windows, deep into January in some cases, and quite a number of online stores are offering free return shipping," noted Edgar Dworsky, founder of Consumer World.

Some of the major findings from the survey:
Marshalls and T.J. Maxx extended their holiday return deadline by two weeks to Jan. 23.

Staples extended its deadline by almost a week to January 17.

Sears holiday return window now starts on November 9 instead of November 17.

The Gap, Old Navy, Nordstrom and Target, will pay the return shipping return for any unwanted item purchased at their online store. A few items are excluded from the "free returns" policy at Macys.com and Bloomingdales.com, but you will save on shipping there too.

Amazon will cover the shipping for some fashion items.

You can thank competition for making the return process easier. Retailers want to be seen as doing right by their customers.
"At the end of the day, a retailer wants that shopper to remember the pleasant experience and come back and use that store credit to buy something they really do want," said Kathy Grannis, senior director of media relations at the National Retail Federation (NRF).
It seems to be working. The NRF provided TODAY with a survey done last month (that has not been released yet) that shows most customers (90 percent) consider return policies to be fair.
When it comes to easy returns or exchanges no one tops Sears with its curbside return program. Customers who use the store's Shop Your Way app can go online and arrange to bring things back to any Sears store without leaving their car. Just pull up, use the app to let them know you are there and Sears "guarantees" a sale associate will be there within five minutes to complete the transaction.

"Our goal is to do anything we can to make the shopping experience easier," said Leena Munjal, a senior vice president at Sears Holdings. "It's not so much about a transaction; it's about building a relationship with our customers."
Return policies are often complicated
Return policies used to be simple. Not anymore. To prepare this year's report, Dworsky looked at the return policies for a dozen stores – a total of more than 20,000 words. The policies are long because the rules are complicated, he said.
"There may be a group of products that have a 30-day return window, a group that has a 60-day return window and a third group that has 90 days," Dworsky explained. "And because the rules vary so much from store to store, you really have to read the fine print."
The rules for returning electronic items are typically stricter than for clothing. To reduce fraud, computer software, CDs or DVDs can rarely be returned for another title when the seal is broken.
For other electronic products – such as TVs, computers, digital cameras and camcorders – you may get hit with a restocking fee of 10 to 15 percent of the purchase price if the package has been opened. This is most common at small online and brick-and-mortar stores.
"To avoid a restocking fee, don't open the package if you don't want what's inside or aren't sure you want it," advised Tod Marks, senior editor and resident shopping expert at Consumer Reports.
If you take something back, it is always advisable to have a receipt. Some stores won't accept returns without one, and even with a "gift receipt" you probably won't get cash back.
"Without a gift receipt, you should expect to get a store credit for the lowest price that item sold for, not what the item cost to purchase," Marks said. If the person who bought it paid $50, but the item was on sale for $20, you're going to get $20. So, you could be out some serious money."
The National Retail Federation survey found that about a third of the people surveyed say they rarely or never include a gift receipt with their presents. So, if you need to make a return – and the present didn't come with a gift receipt, don't be afraid to contact the gift-giver and ask for it.
Herb Weisbaum is The ConsumerMan. Follow him on Facebook and Twitteror visit The ConsumerMan website.