/ Source: TODAY contributor
One of the heroes of Monday's dramatic rescue of college student Brandon Wright from beneath a burning car in Logan, Utah, told TODAY Wednesday that he believed he was only recovering a body for burial.
"The truth is, I thought we were just removing the car from a body," construction worker Mike Johnson told Savannah Guthrie live from Utah Wednesday. "I just didn't think the body should burn with the car.
"Then (a) lady got down on her belly and stared under there, right into the flames. She yelled out that 'he's alive,' and after she said that, everyone just converged on the car and lifted. I don't know who she was, but that lady did a great service."
Ad hoc rescue team
The saving of 21-year-old Wright has become a national feel-good story, fueled by dramatically clear video of the rescue captured by an office worker in a nearby building. As the video shows, just seconds after Wright grounded his motorcycle to avoid a collision with a black BMW and slid under the burning vehicle, an ad hoc rescue team assembled to lift the car out from on top of him.
Johnson appeared with fellow construction workers Kade Lundgren and Derrick Harper on TODAY. It was a stroke of luck that Wright's Monday morning accident occurred just 50 yards from the construction crew working on the bustling Utah State University campus. Seemingly out of nowhere, students, businessman and passersby joined the workers in an on-the-spot rescue team that likely saved Wright's life.
Logan's assistant chief of police Jeff Curtis told NBC News the rescuers' efforts, at their own considerable peril, likely saved Wright's life. "They did a great job of getting him the help that he needed," Curtis said. "I'm impressed they would risk their own safety to lift the car up."
Lundgren told Guthrie he was bewildered by the scene when he first arrived. "I wasn't quite knowing what was going on, but I was just trying to figure out where the driver of the motorcycle was … you notice he's underneath the car, and my heart just dropped. I was sick."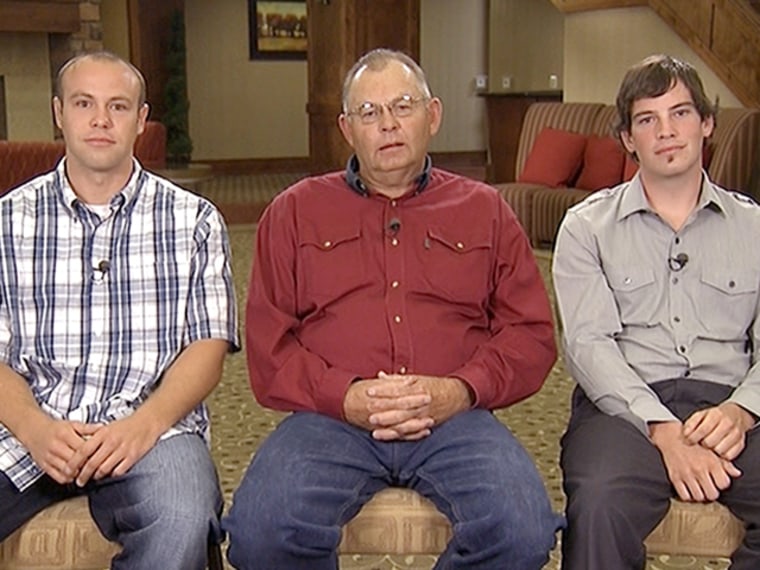 Johnson initially tried to lift the 2-ton car on his own, but even after five others joined him, they were unable to do it. But a split-second after the mystery woman determined Wright was still alive, others arrived to pitch in. All told, about a dozen people put their muscle into lifting the car on its right side, enabling a construction worker to drag Wright out from under.
All the while, the citizen rescuers were not only dealing with flames blazing out from the car, but also from Wright's motorcycle, which was nearly engulfed in fire.
Anvar Suyundikov, one of the citizen rescuers identified at the scene, told NBC News Tuesday that the improvised rescue team felt the heat as they lifted the car while flames danced near them. "It was very hot, hot and kind of dangerous," Suyundikov said. "I thought (the car) was close to (exploding)."
Still, unassuming rescuer Harper told Guthrie Wednesday that it didn't occur to him that he was putting himself in jeopardy. "It really didn't pop in my head about that," he said. "It just seemed somebody needed some help, so I just went ahead and helped out."
Wright was airlifted to Intermountain Medical Center, and while he is dealing with broken bones, he is expected to make a full recovery. "I'm just very thankful for everyone that helped me out," Wright told The Associated Press by telephone from his hospital bed. "They saved my life."
Lundgren smiled at the news Wright would pull through. "You know, it's just a miracle," he told Guthrie. "I'm just glad we were there at the right time in the right place."