Ninalee Craig, the subject of the famous "American Girl in Italy" photograph that has been a longtime favorite image for young women with a wanderlust spirit, has died at age 90, according to the New York Times.
The photograph, taken in 1951 by Ruth Orkin, depicts Craig walking down the street in Florence, being ogled by a crowd of men. And while many saw the image as a depiction of harassment, Craig revealed in a 2011 interview with TODAY she felt it showed female empowerment.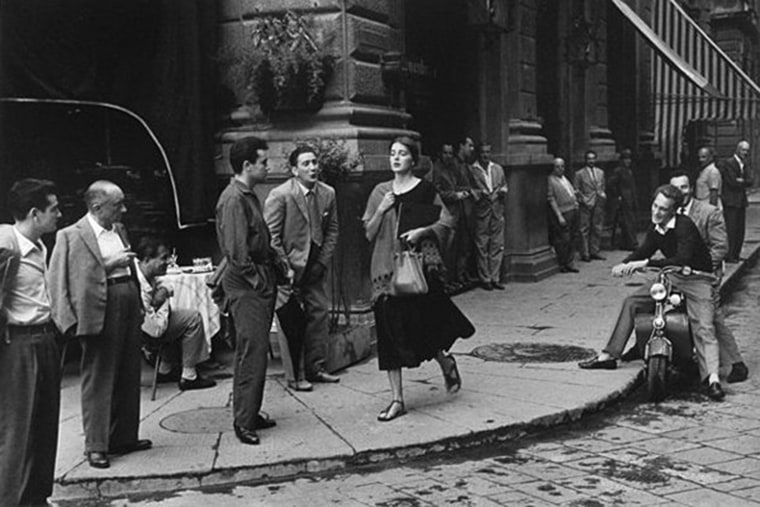 "Some people want to use it as a symbol of harassment of women, but that's what we've been fighting all these years," said Craig. "It's not a symbol of harassment. It's a symbol of a woman having an absolutely wonderful time!"
At age 23, Craig quit her job and took third-class accommodations by ship from New York to travel throughout Europe by herself, visiting France, Spain and Italy. It was still unusual for a woman to travel solo during this period, and Craig was excited to meet fellow traveler and documentary photographer Ruth Orkin, who was 29 at the time.
"She was living from day to day, nickel-and-diming it," Craig recalled. "We talked about traveling alone and asked each other, 'Are you having a hard time? Are you ever bothered?' We both found that we were having a wonderful time, and only some things were a little difficult."
They decided to spend a morning traversing the streets of Italy, with Orkin shooting photographs of the statuesque, 6-foot tall Craig to show what it was like to travel alone as a woman. Other frames from the shoot include pics of Craig swathed in her bright orange shawl, haggling over wares at a market, asking for directions and flirting in cafes.
"We were literally horsing around," Craig said.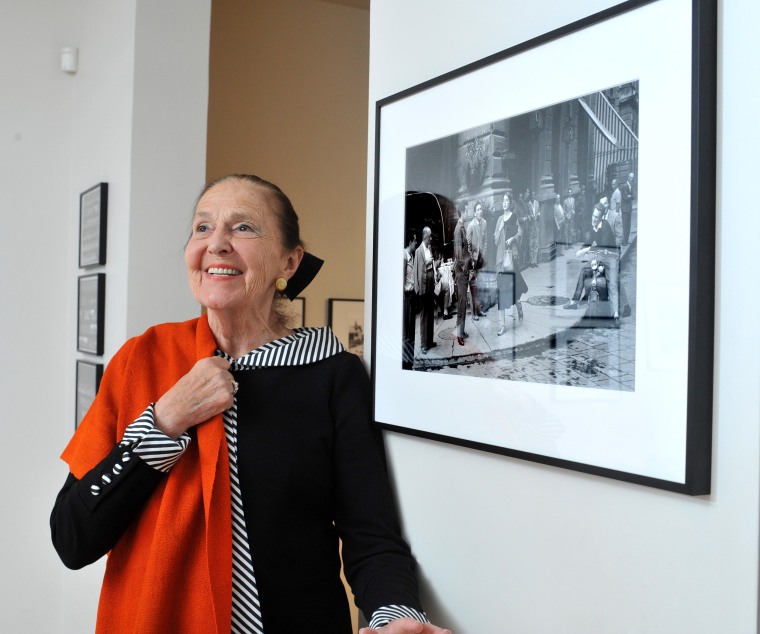 The iconic "American Girl in Italy" picture was the result of a street scene where Orkin only shot two frames.
"The big debate about the picture, which everyone always wants to know, is: Was it staged? NO!" Craig told TODAY in 2011. "No, no, no! You don't have 15 men in a picture and take just two shots. The men were just there ... The only thing that happened was that Ruth Orkin was wise enough to ask me to turn around and go back and repeat [the walk]."
In later years, Craig recalled that men often expressed concern for her when viewing the image, while many women had a totally different interpretation.
"Men who see the picture always ask me: Was I frightened? Did I need to be protected? Was I upset?" Craig said. "They always have a manly concern for me. Women, on the other hand, look at that picture, and the ones who have become my friends will laugh and say, 'Isn't it wonderful? Aren't the Italians wonderful? ... They make you feel appreciated!'"
After her European adventure, Craig returned to New York, taught school and wrote advertising copy. She was married twice, and eventually settled in Toronto, where she became a supporter of the arts scene.
Her photograph will live for eternity in the annals of pop culture and is sure to inspire the next generation of journeywomen looking for excitement and life experience — on their own.