Dance teacher Amber Ferguson is always looking for a way to broaden her students' horizons. So she figured this year's Red Nose Day challenge to help disadvantaged children was a perfect opportunity for them to think beyond their Houston neighborhood.
A first-year dance teacher at Sam Houston High School, Ferguson has her students from grades 9-12 expressing through dance their feelings on how they can make a difference when it comes to education and poverty. She first found out about the Red Nose effort at a local Walgreen's, a sponsor of TODAY that is supporting Red Nose Day.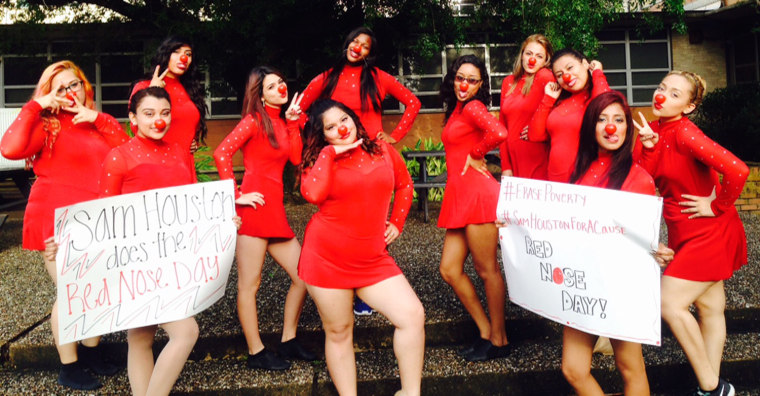 "I wanted to make the students aware of things that affect their community, society, and the world as a whole,'' Ferguson told TODAY.com. "They have really taken an interest in learning about poverty and how it affects their world and the lives of kids thousands of miles away."
DONATE NOW: Support Matt's ride to help lift children around the world out of poverty
The students are putting together videos of choreographed dances accompanied by a special Red Nose Day version of "Lay Me Down" by superstar singers Sam Smith and John Legend. Interweaved with their performances are interviews with each other in which they reflect upon what they have learned.
But though it's for a serious cause, Red Nose Day is also about putting the fun in fundraising. So the class that raises the most money and turns in the best dance performance gets to throw a pie in Ferguson's face before the end of the school year.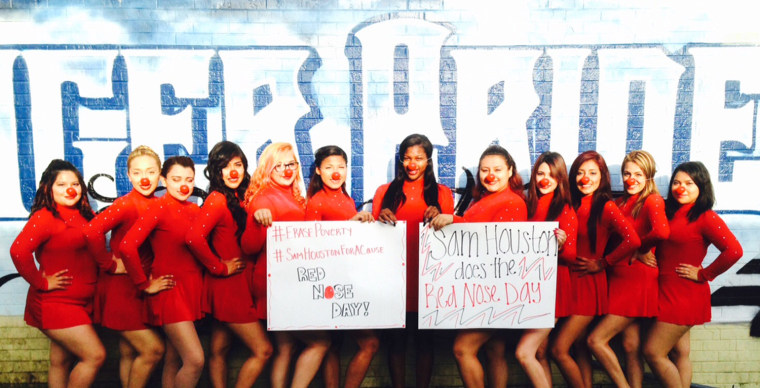 Red Nose Day has been an annual tradition in Britain for nearly 30 years, and this year the United States is joining in by raising money for 12 international charities. TODAY'sMatt Lauer is doing his part by biking from Boston to New York City to raise money for the cause.
"When they started the project, they looked at everybody else's efforts to see what national Red Nose Day was,'' Ferguson said about her students. "That gave them motivation to begin the project, seeing all the different things being done and the celebrities involved, and it really motivated and inspired them."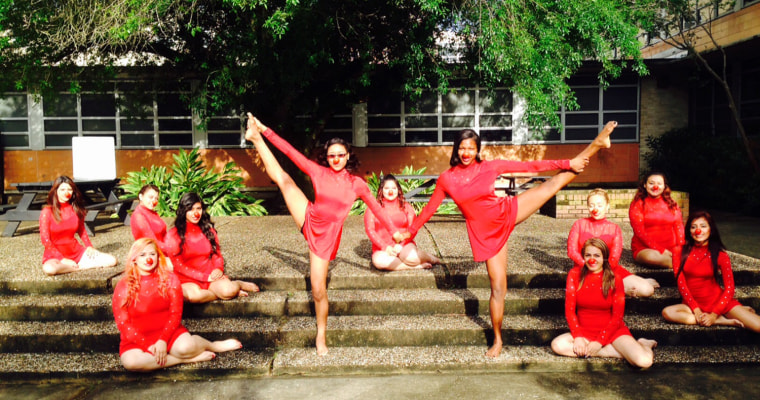 Ferguson said many of her students face issues like the ones Red Nose Day addresses. But her dance project made them think beyond the borders of their neighborhoods in northeast Houston.
RELATED: See why Matt Lauer's biking from Boston to New York for a good cause
"They were just in awe when they looked at it, seeing people millions of miles away going through things they are going through,'' Ferguson said. "A lot of the students here, they only know their neighborhood, so I try to expose them to other issues beyond Houston or Texas or the United States. It really has broadened their horizons."