And he's off!
To gear up for Red Nose Day, Matt Lauer kicked off his five-day, 230-mile bike ride from Boston to Studio 1A in New York City. Sunday's starting point: Boston's beloved Fenway Park.
"Is there any place more historic to start than Fenway Park?" Matt said before taking off. "Even though I'm a Yankees fan, I can appreciate the significance of this place."
DONATE NOW: Support Matt's ride to help lift children around the world out of poverty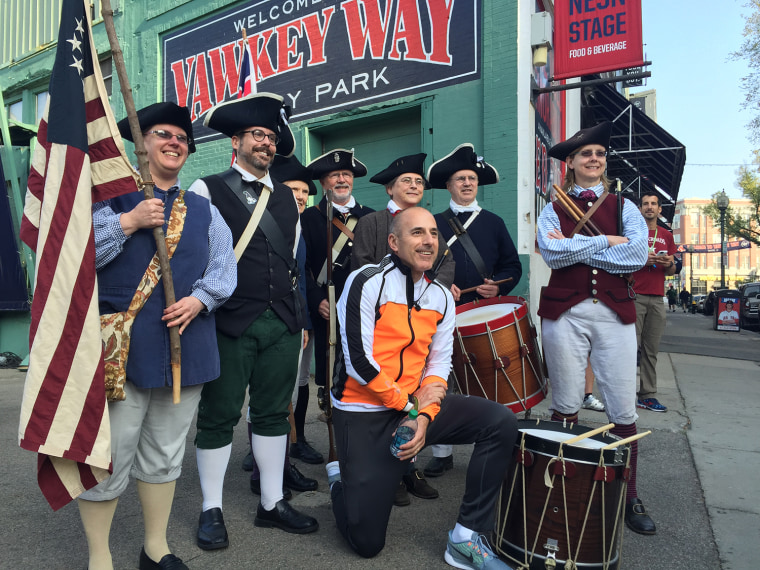 Red Nose Day is a British-born tradition that invites people to raise money for children in need.
While NBC's primetime special honoring the custom isn't until Thursday, May 21, Matt's shining a light on the initiative as he pedals to the Big Apple.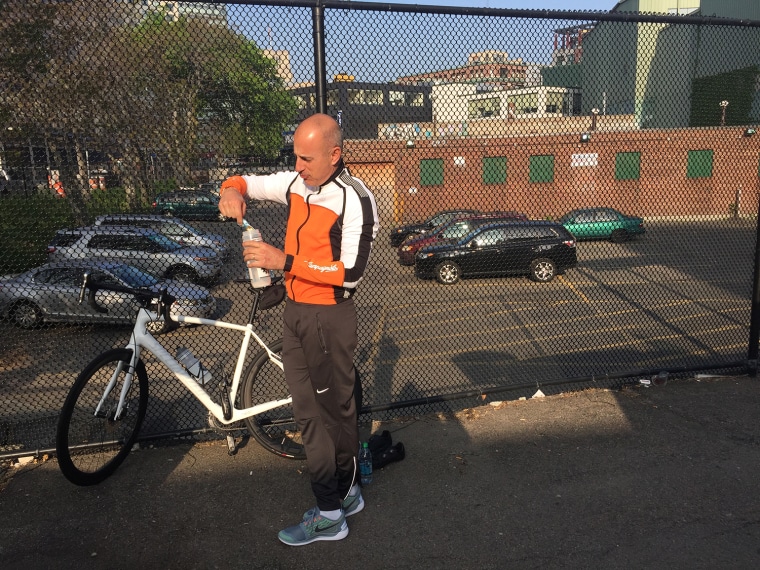 Seeing Matt off on his adventure were crowds of Bostonians, including children from the Boys & Girls Club, United Way and Feeding America, three of the 12 charities that will benefit from the donations raised from Matt's ride.
So what lies ahead? Matt will cross four states, traverse hilly terrain and spend hours on one very hard seat before arriving at the plaza Thursday morning.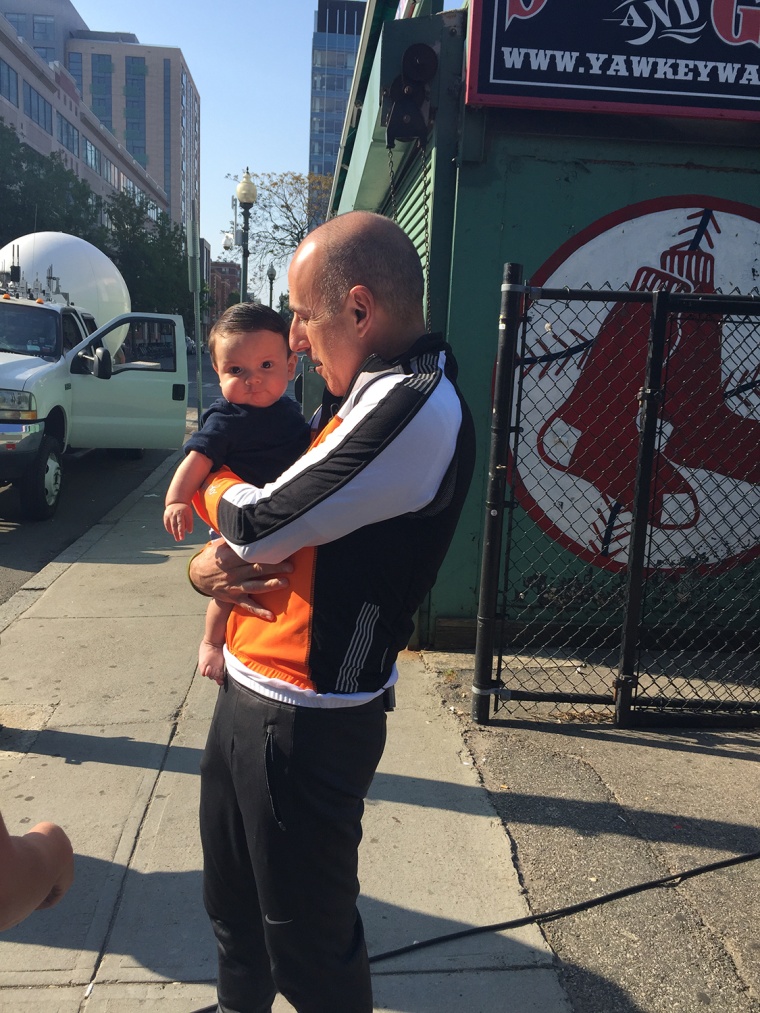 Support Matt's journey by donating to the Red Nose Day fund, and don't forget to send your well wishes on social media with #GoMattGo to help cheer him along!