Red Nose Day and TODAY are teaming up to help lift kids out of poverty — and you can help.
Red Nose Day is a global movement to fight kids' poverty that has raised over $1 billion globally in the last 25 years. It launched in the U.S. last year, when TODAY's Matt Lauer cycled 226 grueling miles across four states in five days, raising more than $423,000 on his "Tour de Red Nose."
On May 26, TODAY is supporting Red Nose Day once again, but this time we're stepping up our game. With the help of SoulCycle, the TODAY anchors, guests on the show and visitors to the plaza will all join forces, racking up a total of 10,000 miles for the cause.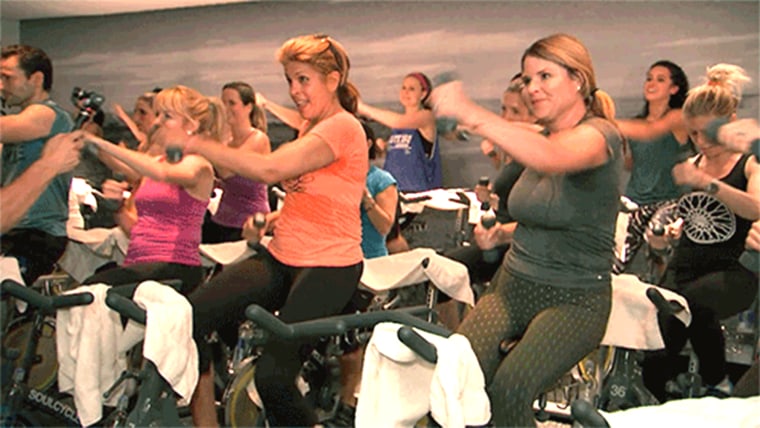 The same day, NBC will air "The Red Nose Day Special" at 9 p.m. ET. Craig Ferguson will host the live two-hour special, which will feature such celebrities as Ellen DeGeneres, Jack Black, Paul Rudd, Key and Peele and many more.
Money raised in 2016 will be used to change the lives of kids who need us the most, half in the U.S. and half in some of the poorest communities around the world. All of Red Nose Day's grant money will support projects to keep children and young people safe, healthy and educated.
So laugh, give and save a kid. Help TODAY lift children around the world out of poverty with a donation to Red Nose Day. And show you support on social media with the hashtag
DONATE NOW: Support Red Nose Day to help lift children around the world out of poverty