Matt Lauer cycled across parts of lovely Long Island Tuesday on the third leg of his five-day bike ride from Boston to New York.
And while the terrain was less intense than Monday's, the 65 miles from Orient Point to Port Jefferson, New York — biked to raise money for Red Nose Day and children living in poverty — came with a few obstacles.
Mostly: rain.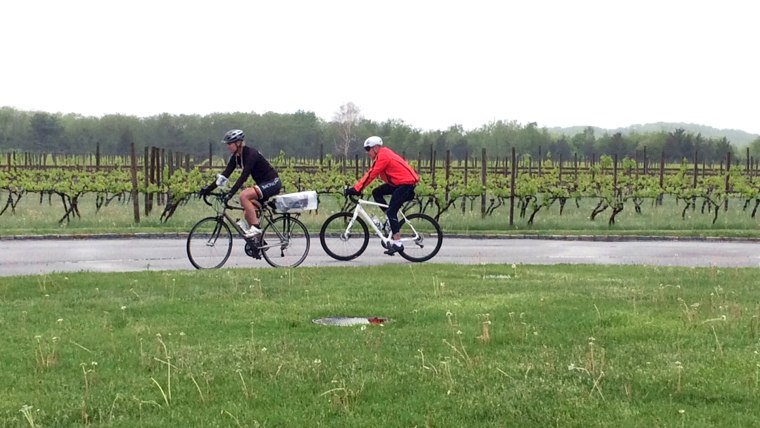 "I wish the forecast I gave Matt was wrong," Al joked this morning. "But unfortunately it's not."
DONATE NOW: Support Matt's ride to help lift children around the world out of poverty
While visiting Long Island's North Fork, Matt wouldn't let the elements get him down.
"Look at all the beautiful produce," he admired while taking a break at Sep's Farms. "You know what they say: May rains bring... great asparagus."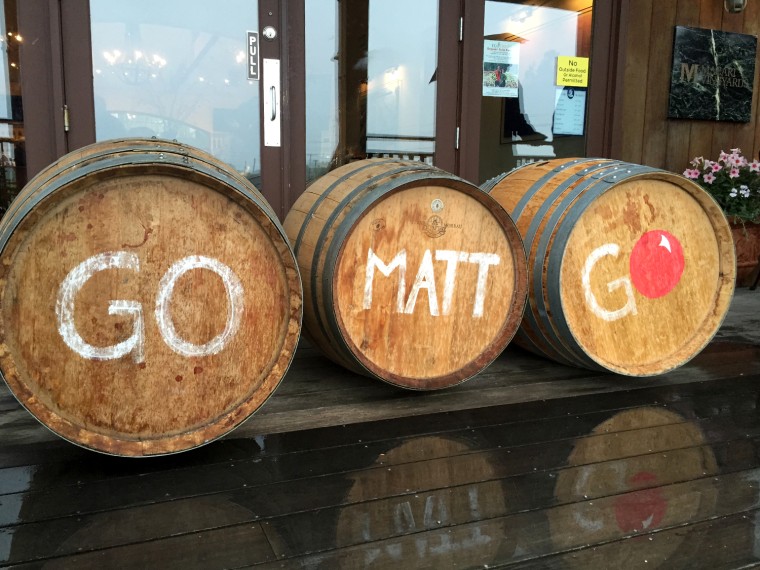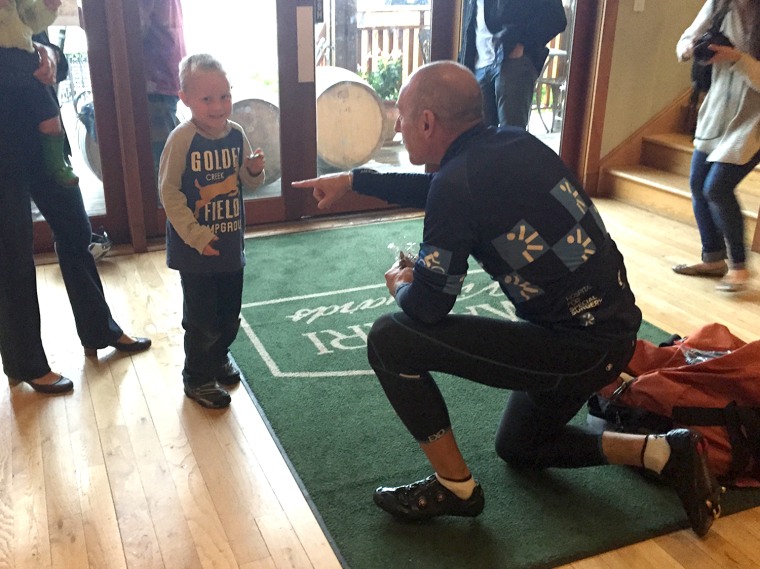 At the 45-mile mark, Natalie joined Matt to ride and show her support.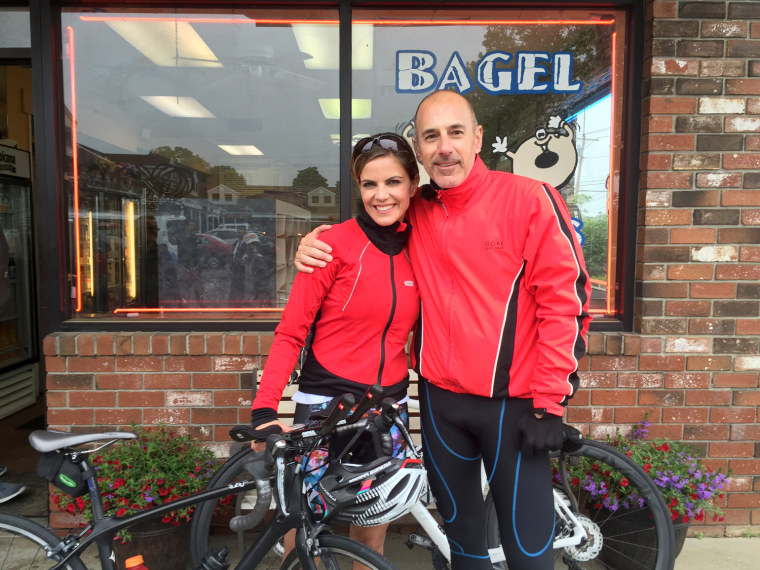 Unfortunately, she got a flat tire shortly after.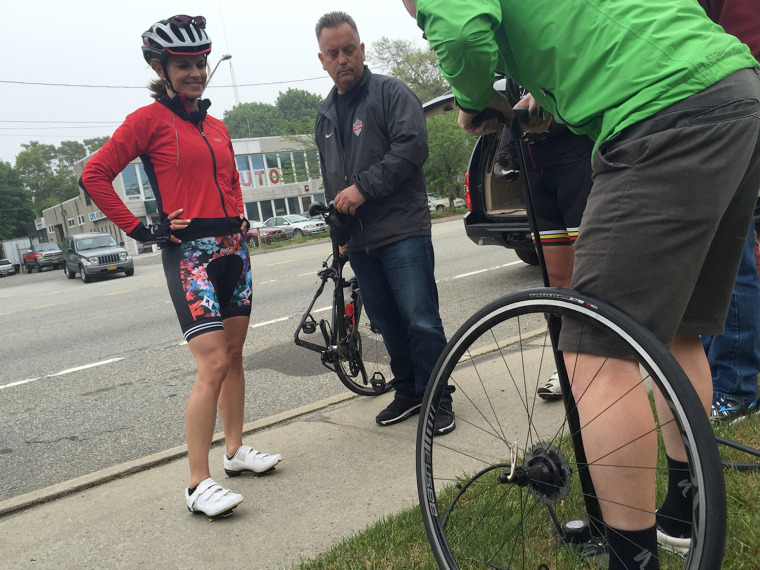 But after a quick repair, she and Matt got back to cycling, finishing up in Port Jefferson, where Matt got a warm (and sunny!) welcome from the Boys & Girls Club of America.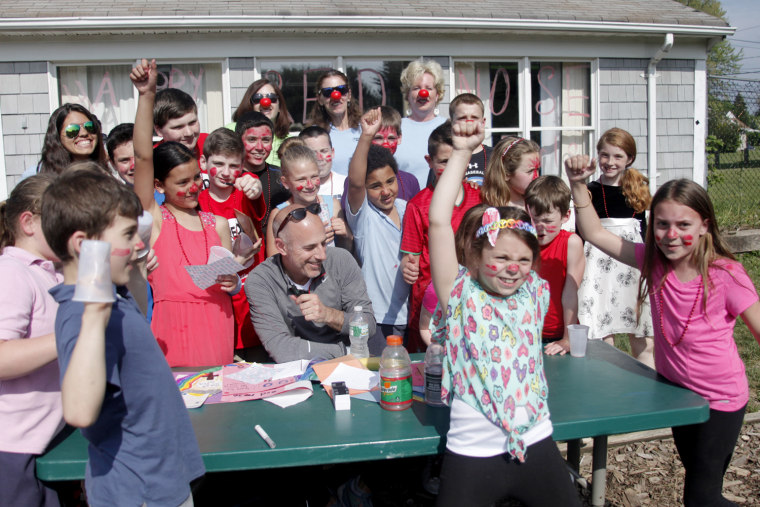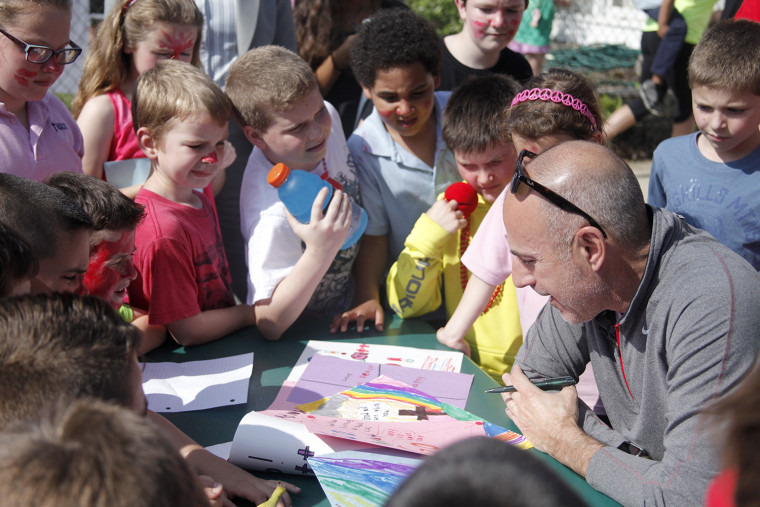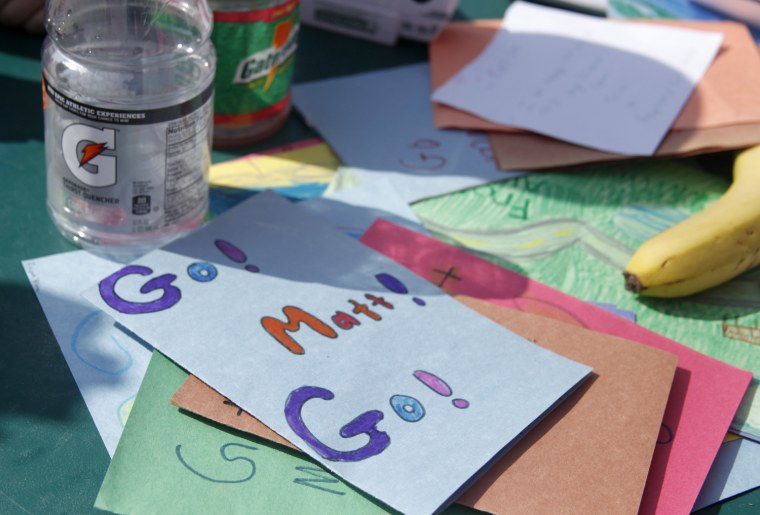 Next stop: Flushing Meadows.
He's almost there! In the meantime, see how you can donate to support Matt's Red Nose ride. #GoMattGo!