Has he got eyes behind his head?
A hilarious new YouTube video appears to show a young man tossing objects perfectly into place without looking.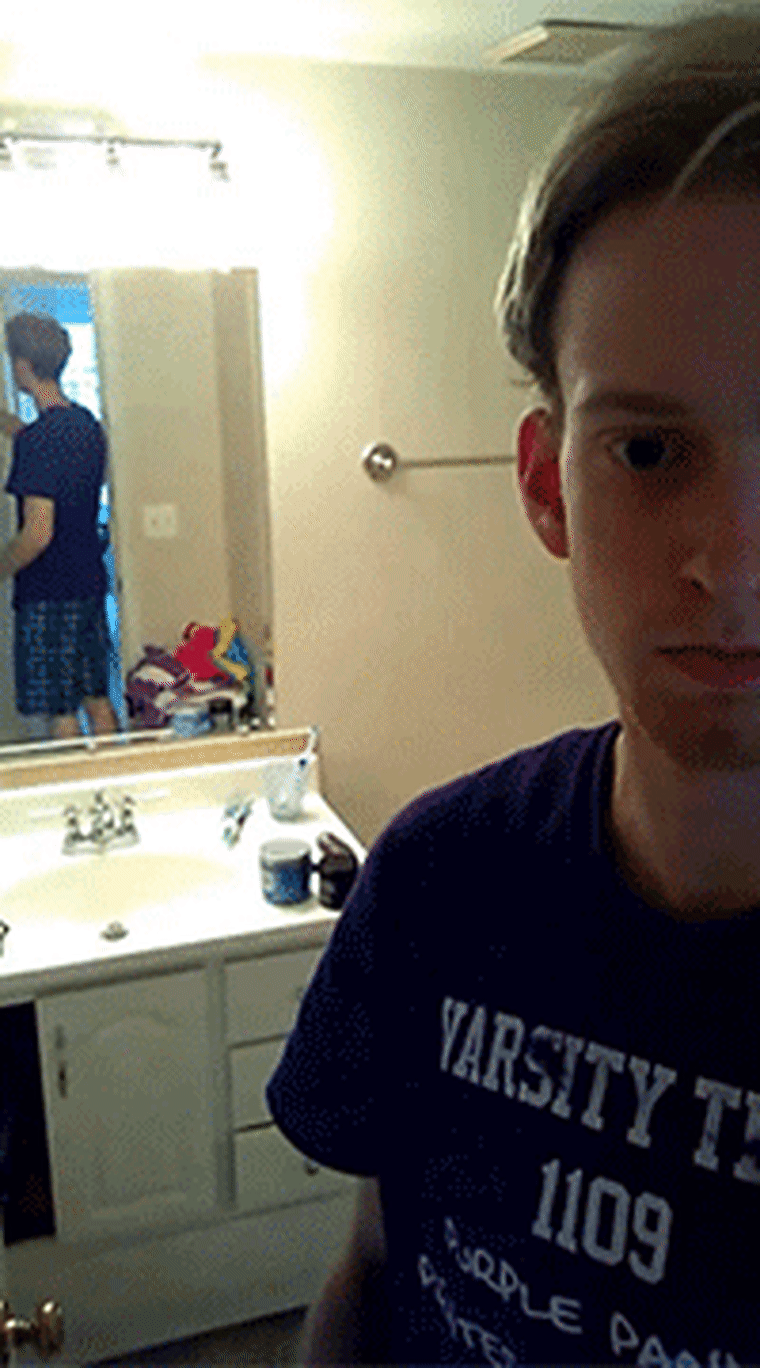 The thrower, who Mashable identified as Will Andersen, never breaks eye contact with his camera while nailing each throw.
Andersen told the site that there's no digital trickery involved; it often takes him as many as 200 tries to throw the objects into place.
And we just have one question: How?!
The video, which has 75,000 views, shows the Utah goofball mastering everything from hanging his hat on a door and throwing a jar of peanut butter into a cabinet to lobbing a big bag of trash right into the bin.
While Andersen mostly remains straight-faced after nailing each shot, his impromptu reactions are worth the watch — skip to about 40 seconds in for an epic celebration.
We don't know about you, but one take or 200, we're still pretty impressed.