The family of Kayla Mueller, the U.S. aid worked killed while in ISIS custody, spoke to Savannah Guthrie in their first interview since Kayla's death. In an earlier letter sent to her family, Kayla wrote: "I DO NOT want the negotiations for my release to be your duty, if there is any other option take it, even if it takes more time."
The family shared a second letter exclusively with TODAY. This is the last letter they received from their daughter while in captivity. Below is a transcription of the letter:
Everyone,
Once again you are being contacted by prisoners who have been released. They will explain to you the situation. As I said in my last letter (that I pray you received from the three women) I am OK, healthy, remaining strong and being treated kindly. Do not worry... I love you all.
All that I have said in the previous letter stays true. Give your suffering to the Lord, let our creator support you. Continue to pray, by God I feel your love and your prayers. As I shared with you in my last letter part of a song, I will share with you another. This one I have written for little Lex: "Oh my Grace. I close my eyes, you bring me home." I look towards the day when I can sing to her the rest. I do not know what you have told her, but if it's appropriate, tell her Auntie Kayle sends her big hugs and kisses. Tell her I am very sad that I am far and that we cannot Skype like before, but when I come home we can play, make music together and have so much fun... She's my little Grace and I love her so much.
My heart longs to be with you all as... I have never felt before, but praise be to God you are in my dreams almost every evening and for just those brief moments in my sleeping conscious that we are together I am given a warmth. It's warmth enough for me to wake with a smile. Warmth enough to keep me company through the days, and warmth enough to keep my heart near to home and therefore to God, Mark 12:28-30. "The first of all the commandments is hear O'Israel, the Lord thy God is one Lord. And thou shalt love the Lord thy God with all thy heart, and with all thy souls and with all thy mind and with all thy strength. This is the first commandment.
All my everything,
Kayla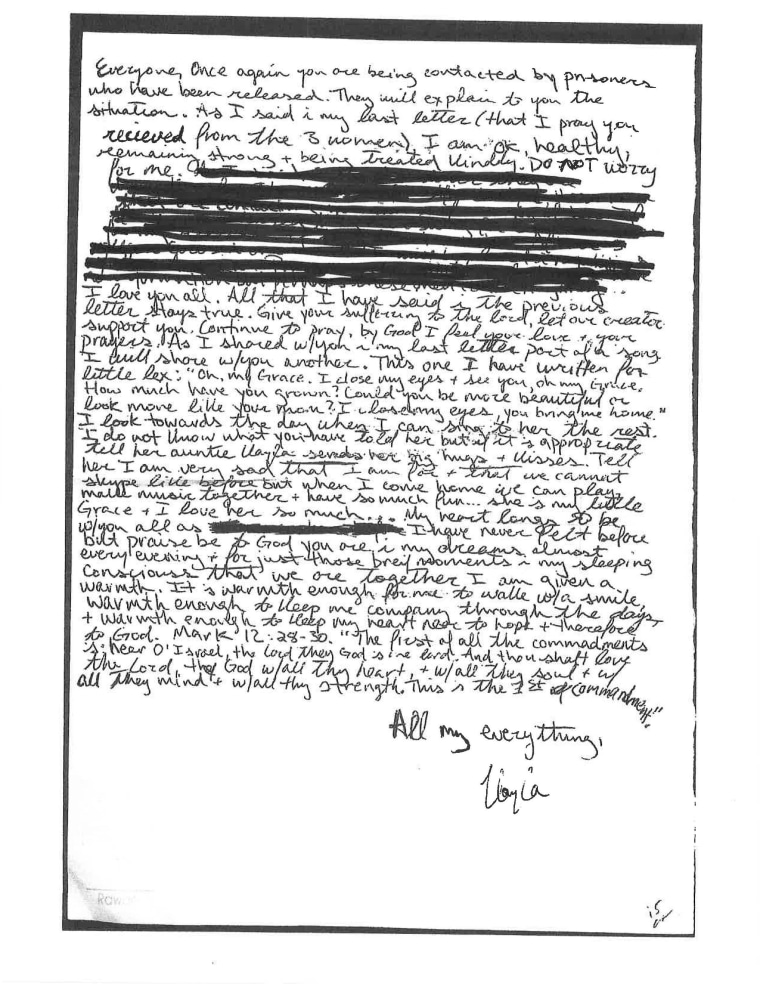 This paper was found in Kayla's room by her parents after her disappearance. They don't know when it was written. It appears to be a list of Kayla's life goals.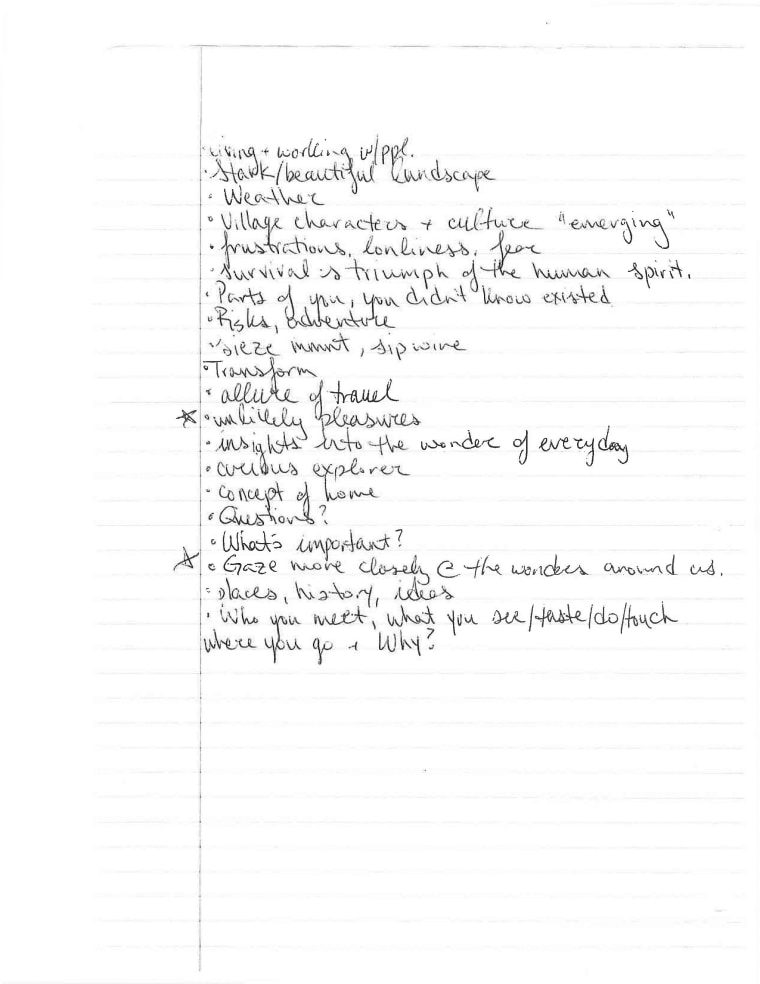 The Mueller family also shared an application essay Kayla wrote during her junior year of high school.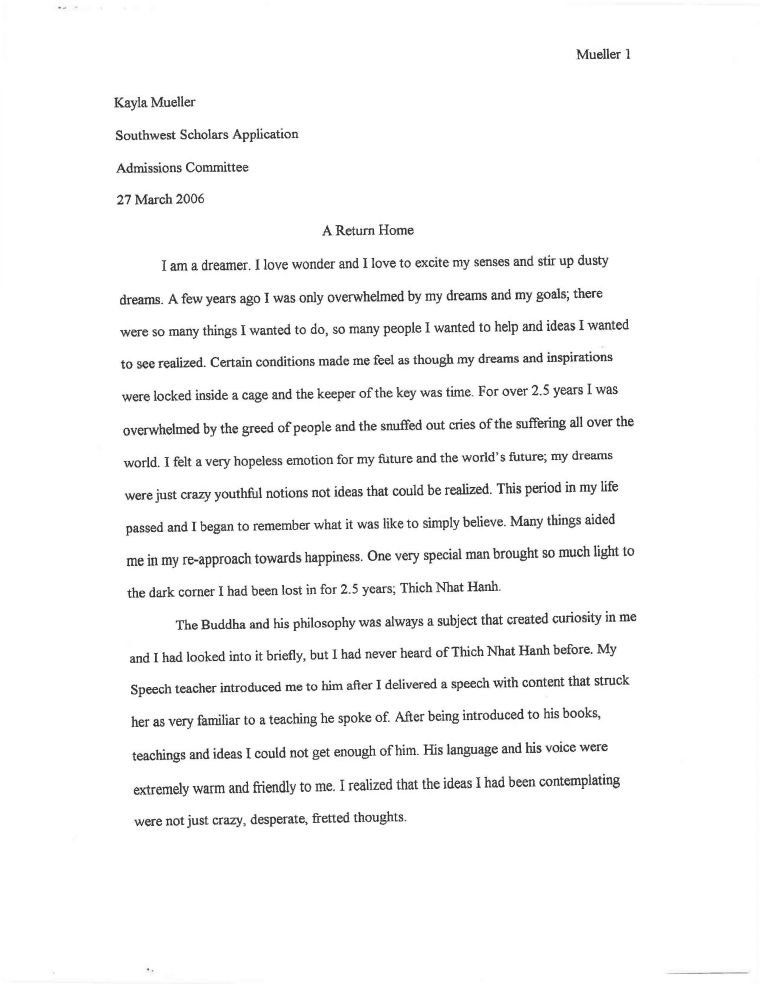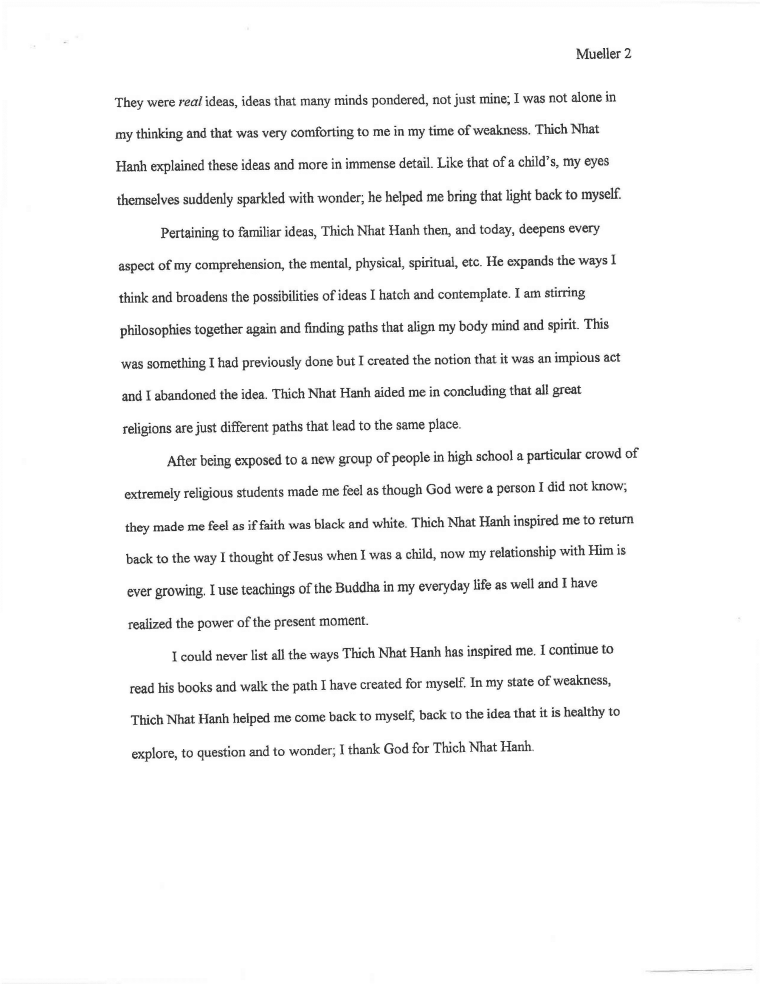 To learn more about the family's effort to honor Kayla's life, visit their non-profit foundation, Kayla's Hands.