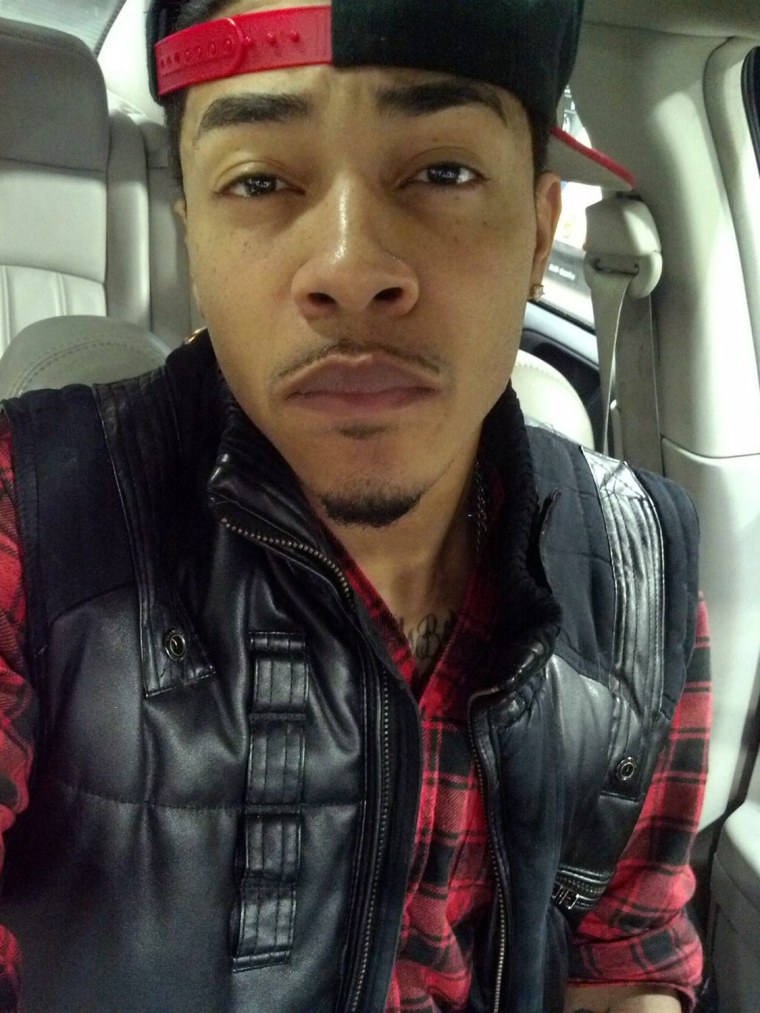 A tragedy struck the hip-hop world when young Seattle rapper Freddy E took his own life. The King County medical examiner's office confirms to E! News that on Jan. 5, the 22-year-old rapper, born Frederick E. Buhl, died of a self-inflicted rifle wound to the head.
What was even more startling was the fact that Freddy E chose to live-tweet the moments leading up to his death.
Terminally ill "Star Trek" fan, who got his last wish to see "Into Darkness," dies
On Saturday, the star -- known for his JerkTV videos on YouTube -- was tweeting about how bad his day was going after dealing with "heart break," and at one point said, "If there's a God then He's calling me back home. This barrel never felt so good next to my dome. It's cold & I'd rather die than live alone."
He continued with various posts that read, "It's... all... bad... y'all. *puts finger around trigger*...I love you Mom...I love you Dad...I love you Katherine ... God... please forgive me... I'm sorry."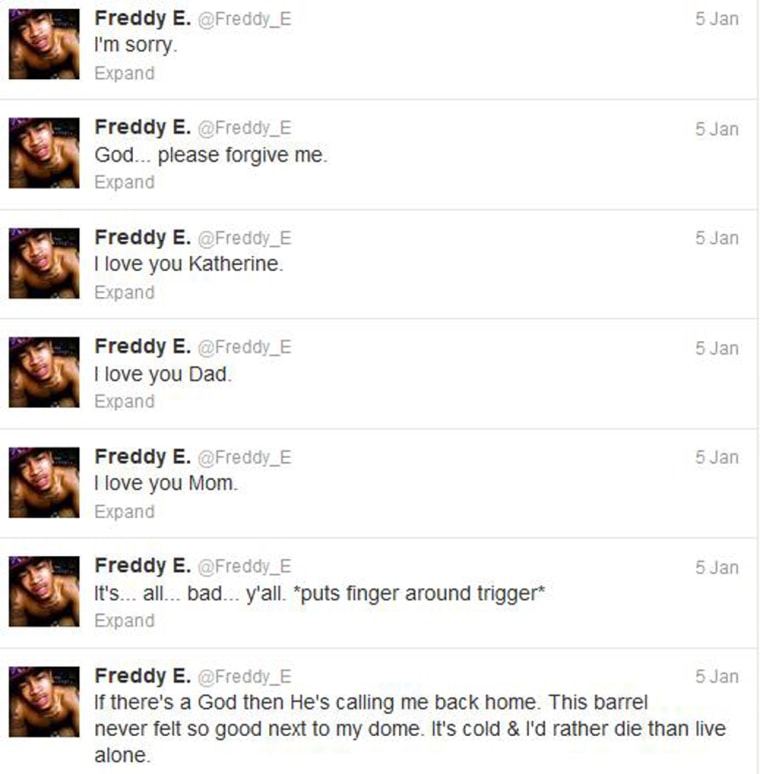 Freddy E was recently romantically linked to fellow rapper Honey Cocaine, who addressed the matter on Twitter. 
"To say I caused what happened is ignorance. You know nothing about our friendship or the story, hate me if you feel. We loved eachother. We were homies. We had a bond and a connection. For people to attack me acting like I made him do it is a shame. Say it's my fault, threaten me, whatever. I knew him well enough to know he had other things happening. I was there for him all the time."
Amy Winehouse dies of alcohol poisoning
She continued, "If he was here, he'd wish for people to just respect him and who he was and what he did for all of us. He was a f------ King. I said some foolish things cause I thought he was joking, he does s--- like that to me all the time. This is crazy..." 
Take a moment to remember some of last year's fallen stars
After posting a screenshot of her text conversation with Freddy E earlier that morning, Honey Cocaine wrote, "People think they have an idea but it's not your business. RIP my angel, my condolences. @Freddy_E. Taking a hiatus to give my angel my prayers. Love you all. From the first time we met, we said we'd do whatever for eachother. Bonnie and f------ Clyde. If you love him, respect us and our situation! I love you too @Freddy_E.. The end of the video is beautiful." 
-- reporting by Holly Passalaqua 
Related content: