When Holly Cooper went shopping with her young son earlier this week, she says she was feeling "Grinch-y" and a bit ready for Christmas to be over. But she says an unexpected act of kindness from two drugstore employees restored her holiday spirit — and gave her young son a bit of Christmas magic.
Cooper's son Jesse, 5, has struggled with delays in behavioral control in the past, the Athens, Alabama mom said.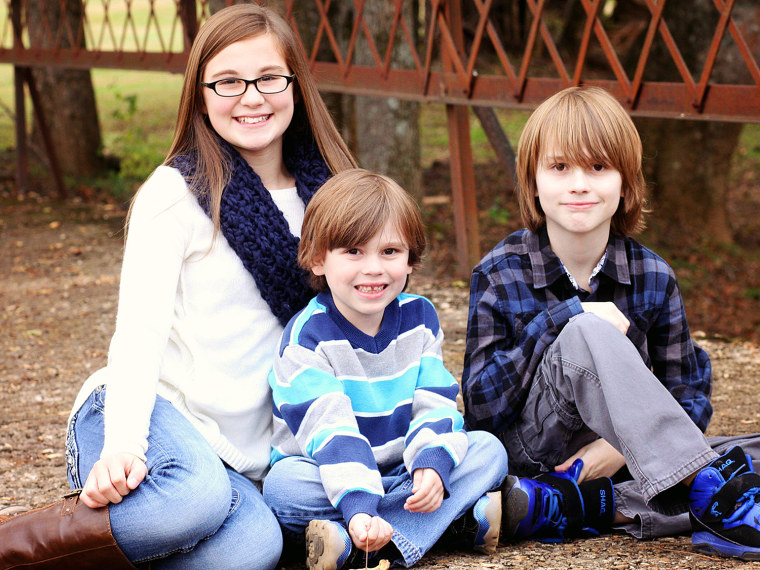 There was a time when not getting what he wanted at a store would have meant Jesse throwing tantrums. But after a lot of patience and positive parenting techniques, Cooper says she saw her hard work pay off during their recent shopping trip to Walgreens.

As they walked through the aisles, Cooper says Jesse saw a toy – a Hello Kitty figurine – that he asked her if they could buy.
"I said, 'Listen, I don't have any money for toys today, and you don't have any money. So what are we going to do?' And, he was really thinking about it — thinking hard – and he said, 'Maybe we should leave it up front for Santa,'" Cooper told TODAY Parents.
So Cooper and her son went to the front of the store to explain to the cashier that they'd like to leave the toy to be picked up by Santa.
"I said, 'Tell her what you want to do,' and he was trying so hard to be brave. He started crying and he put his head down on the counter and just cried for a minute. Then he looked up and said, 'My name is Jesse and can I leave this for Santa, please?" said Cooper.
The cashier, Connie Cave, says she was heartbroken by Jesse's sadness. To assure the boy that Santa would come pick up the toy, she says she put a tag on the box with his name on it, and tucked it away in a locked container for safe keeping.
"I just wanted to buy it for him right then. He was just a puddle of tears," said Cave.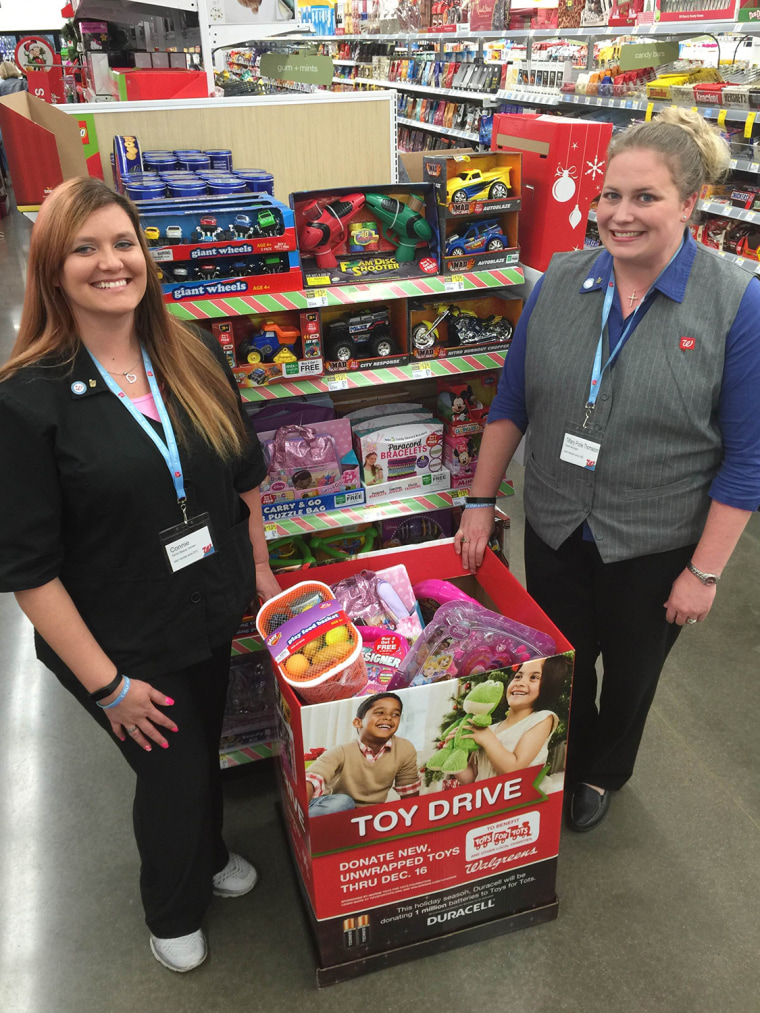 Cooper says she quietly mentioned to the cashier that she would come back later that day to get the toy, and left with her son.
Cave then approached her manager, Tiffany Thomason, and told her what had happened. Thomason tells TODAY that she, too, immediately wanted to buy the toy for Jesse.
"I purchased it, and I wrote a note from Santa to him to encourage him to be patient and to wait on Christmas toys — and to praise his mother. That's one of the things that I really and truly believe is to encourage other parents. As parents, we are often so focused on being judged by other parents that we lose sight of what's important and that's our children," said Thomason.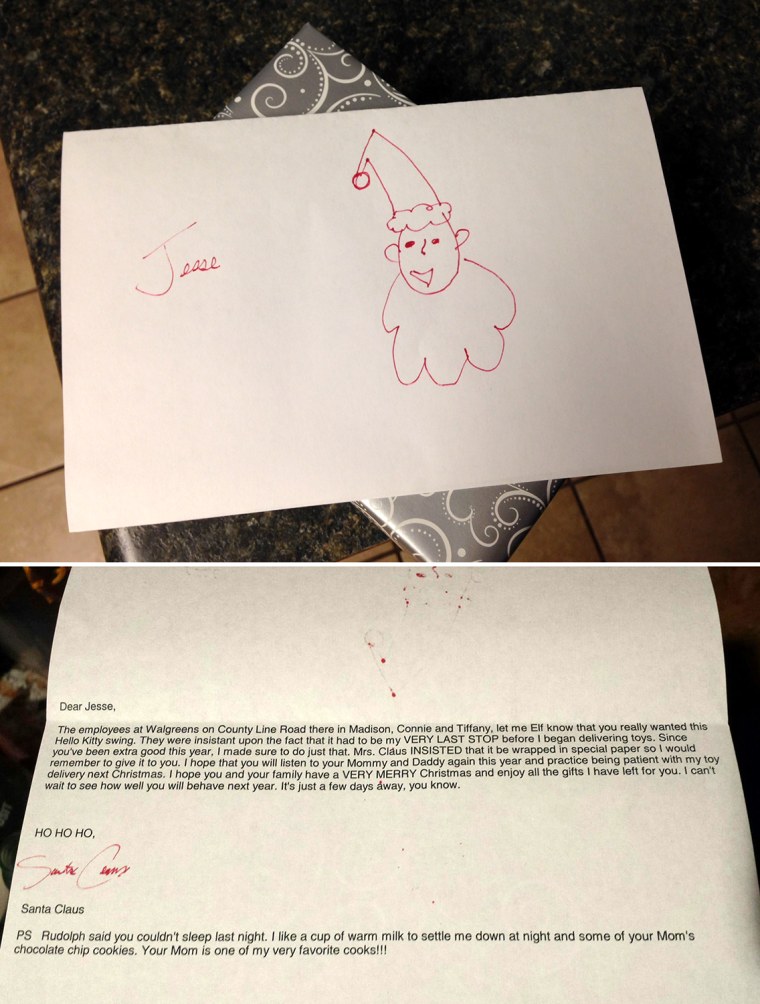 Cooper says when she returned to the store to buy the toy, she could not believe strangers had been so kind to her son.
"I didn't have any words. I didn't know what to say. 'Thank you' seemed so small in comparison to what they had done for him. I asked how I could repay (Thomason) and she said, 'I'm happy to do it — Merry Christmas,'" said Cooper.
Cooper originally shared her story on the Facebook page for author Glennon Doyle Melton's online community, Momastery, saying that the experience reminded her of one of the author's favorite phrases, "Love wins."
"Some people have posted comments (on Momastery) about how a 5-year-old should know better than to throw tantrums, and asking why this story is so special," Cooper said. "He's not your typical child. Just the fact that he was able to tell me something with his words and not lay there kicking and screaming was a big deal. I am so proud of how far he's come, and as a mom this was such a big thing for me — seeing someone do something nice for a little boy they didn't know or have to do anything for. Christmas is definitely back on for me."
In a recent blog post about her Holiday Hands giving program, Melton addressed holiday acts of kindness herself, encouraging readers to stop wishing for a kinder, better world and start creating one themselves.
"When we act out what we want to believe — when we not only say love wins, but do love wins — when we not only believe that we belong to each other, but we make that so — we become the change we want to see in the world," said Melton.