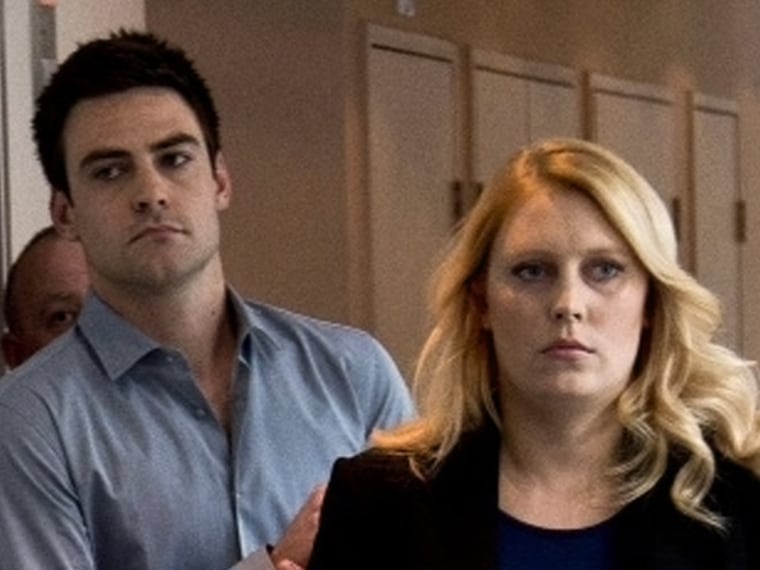 The Australian radio show that perpetrated a controversial prank call to the Duchess of Cambridge's hospital room in December has been canceled, but the DJs behind the hoax will remain employed by the station.
Sydney-based 2Day FM, owned by South Cross Austereo, is replacing the show with a different program hosted by a different DJ, according to a report by The Australian Associated Press. The two previous hosts, Michael Christian and Mel Greig, drew international condemnation when nurse Jacintha Saldana, 46, was found hanged in her apartment three days after forwarding the prank call from the duo to the Duchess' room at a London hospital.
The Hot 30 program featuring Christian and Greig has been off the air since Saldanha's death and the pair has been on leave from their jobs, but the station has retained the two DJs. A music-only program with no DJ has been running in the show's time slot since the incident, and no specific details were given as to why the DJs were retained while the show was cancelled. 
DJs apologize for prank call to Kate's hospital
"We look forward to Mel and MC returning to work when the time is right, in roles that make full use of their talents,"  Southern Cross Austereo Chief Executive Rhys Holleran said in a statement Monday. "We will discuss future roles with them when they are ready.'' 
During the prank call on Dec. 4, the DJs imitated Queen Elizabeth II and Prince Charles to ask about the Duchess, who was in the hospital with severe morning sickness. Saldanha was tricked into passing them to another nurse who provided personal information about Kate's condition, and Saldanha's apparent suicide three days later led many to believe it was caused by stress from the hoax.
Prank-call radio station suspends DJs, ads; dead nurse's family 'deeply saddened'
The incident prompted the Australian Communications and Media Authority, which has the authority to sanction the radio station or terminate its license, to launch an investigation into whether it violated the Commercial Radio Code of Practice. The station also announced that it would donate 500,000 Australian dollars to Saldanha's family. 
Read more: 
Radio DJs impersonate royals, get lowdown on Kate
Duchess Kate's baby due in July, palace says
Queen: If Will and Kate have girl, she'll be princess