She's gone on meet-and-greets with Prince Harry, rubbed royal elbows at a garden party and even stood alongside the whole family on the balcony of Buckingham Palace, but on Thursday morning, the Duchess of Sussex took part in a truly special occasion.
The former Meghan Markle stepped out for a joint engagement with Queen Elizabeth II for the very first time — and from the looks of it, it was a jolly old affair.
The monarch and the newly-minted royal traveled to Cheshire, in northwest England, and they were all smiles from the moment they departed the train.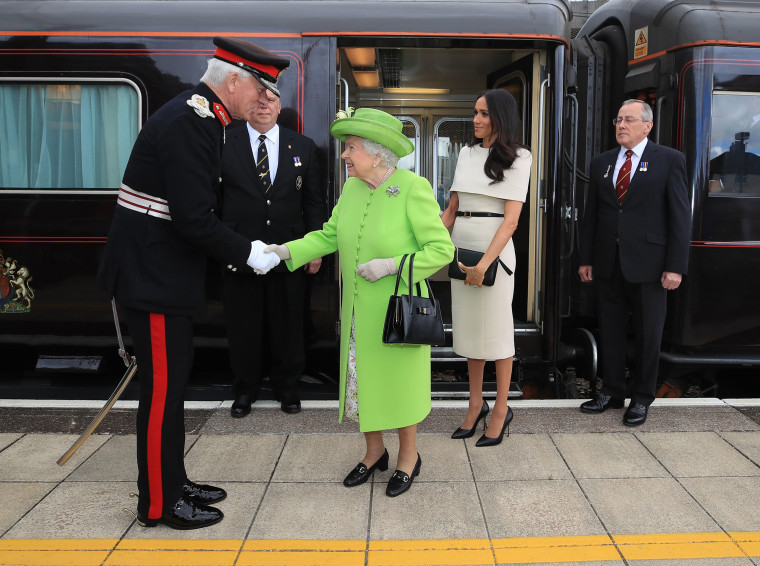 Fashion-wise, the duo gave flashback feels from the recent royal wedding, with the queen dressed in a lime green coat over a floral frock and a matching hat.
And while Duchess Meghan wasn't wearing a white gown this time, she was wearing another sleek and stylish Givenchy dress — in off-white.
Like her majesty, the duchess accessorized her look with black shoes and handbag.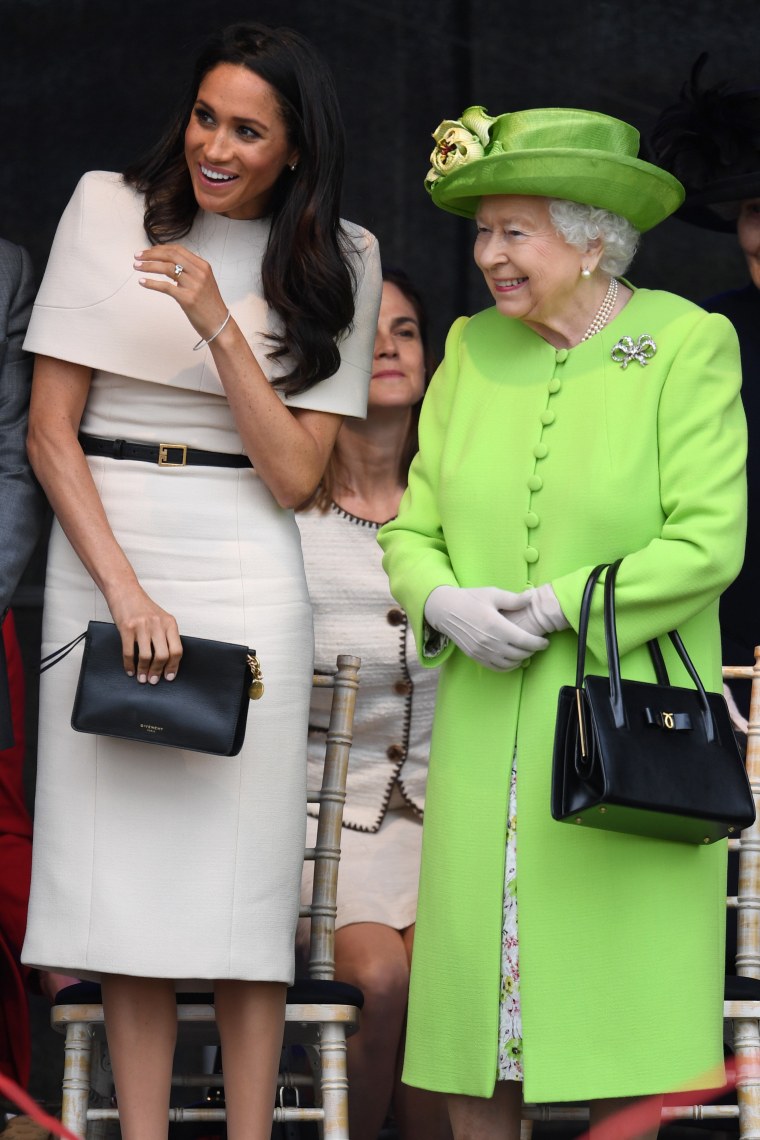 Of course, their outing wasn't just about first-time fun and fashions. They had work to do.
The royal agenda included the official opening of the Mersey Gateway Bridge, a visit to the Chester Storyhouse, a stop by the town hall and more.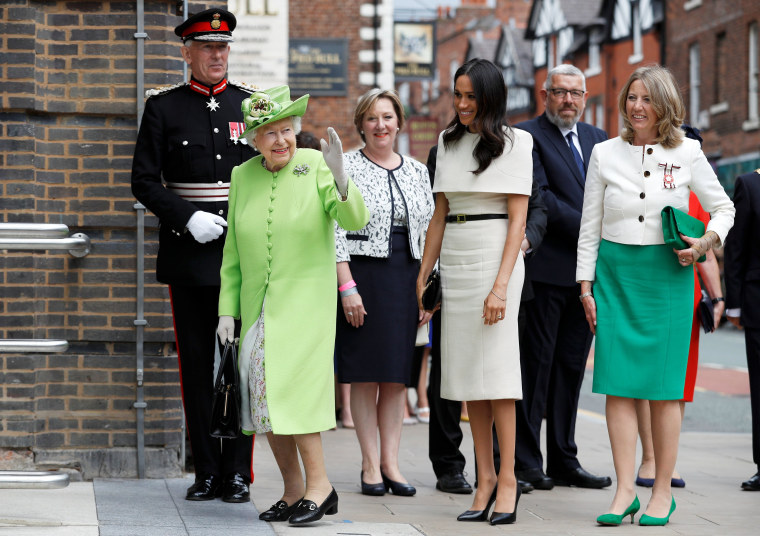 An engagement like this is nothing new for Queen Elizabeth, who's been on the job for 66 years, but with just a month under her belt, the Duchess of Sussex is still learning the ropes from the senior royal.
However, if she felt any nervousness, it didn't show — well, with the exception of some momentary car confusion. (Note: When in doubt about who steps into the automobile first, the queen makes the call. In this case, she told Prince Harry's bride to "go first.")
Otherwise, the duchess looked completely at ease with her in-law.
But the queen seems to have that effect on people. Just take a look at this flashback photo from an early outing with the Duchess of Cambridge back in 2012.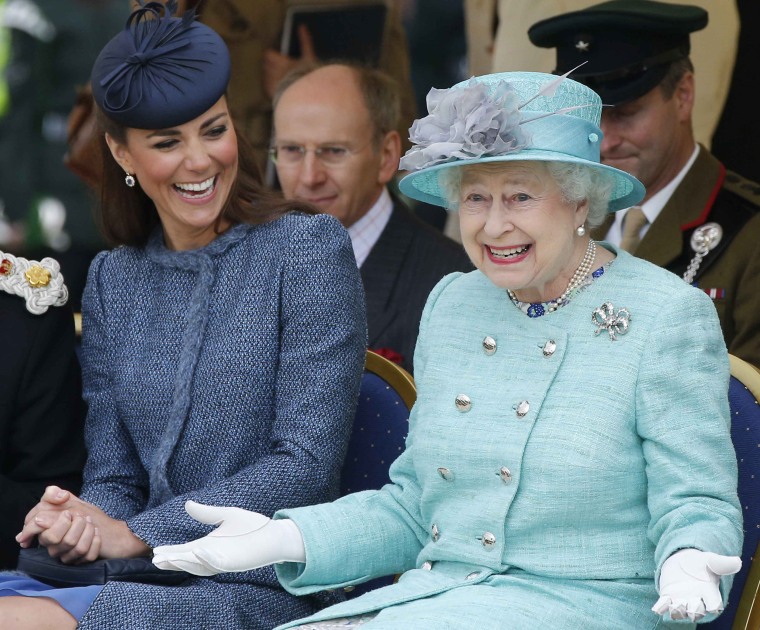 Despite those toothy grins, it wasn't all laughs Thursday.
While making the rounds in Cheshire, the pair paused for a moment of silence and respect in honor of those who died in the Grenfell Tower tragedy one year earlier.
All said, Duchess Meghan's first outing with the queen looked to be another royal success.