It turns out Duchess Kate isn't the only royal to get a controversial portrait: The Queen was also once the victim of a bad paint job.
A 1952 portrait of Queen Elizabeth II is on display again this week after being hidden from view for more than 60 years, initially rejected for portraying the monarch with an exaggeratedly long neck.
The painting, commissioned by the Liverpool City Council to commemorate the Queen acceding to the throne, was deemed to bear not enough resemblance to Her Royal Highness, and tucked out of sight at Liverpool's Walker Art Gallery.
The council ended up starting from scratch, commissioning Edward Irvine Halliday to create another, more faithful portrait of the Queen, which has been on display at Liverpool Town Hall ever since.
Even the painter of the original image, John Napper, later admitted that it was "a beautiful painting of a Queen, but not this Queen."
His widow told The Telegraph that the experience was painful for her husband, who died in 2001 and was never happy with the way his painting turned out.
"He was disappointed with the angle at which he painted it, he only had one sitting," she told the British newspaper. "It was due to be hung up high so that you would look at it from below. If you looked at it from that angle it looked normal. Then when they showed it they didn't put it up high and then it didn't look like the Queen."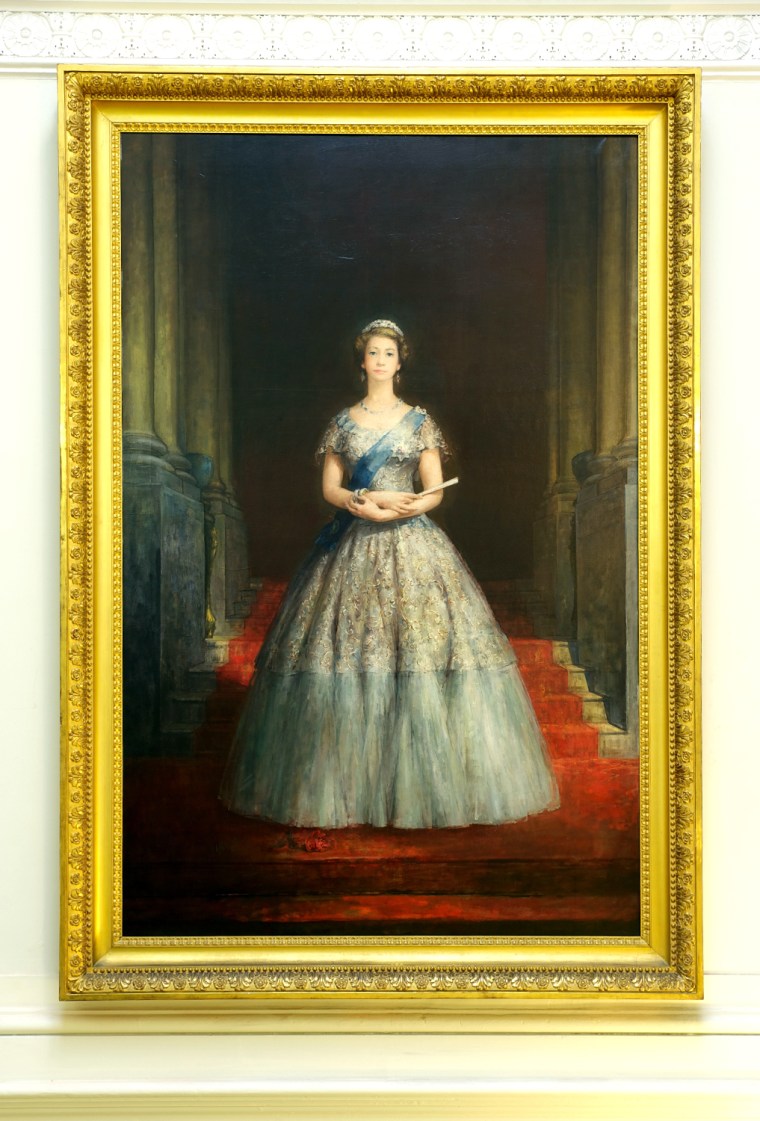 Napper's painting finally got its turn in the spotlight when it was put on view at the National Museums Liverpool on Jan. 15. It will now hang permanently on a third-floor staircase.
"It's wonderful that the original portrait has been installed in the Hall and it will be one of the first paintings people see if they come to get married, have a civil partnership or attend a citizenship ceremony," Liverpool City Council's member for culture and tourism, Councillor Wendy Simon, said in a statement to TODAY.com.
"Whatever your views, it's a real talking point and I'm sure it will generate lots of debate in its new home."
More: