Happy birthday to Queen Elizabeth and Prince Philip!
Both members of the royal couple are celebrating their birthdays this weekend: The queen's 90th birthday was in April, though she celebrates publicly in June, while Philip turned 95 Friday. And to mark the occasion, Buckingham Palace released a beautiful portrait of the two on Friday.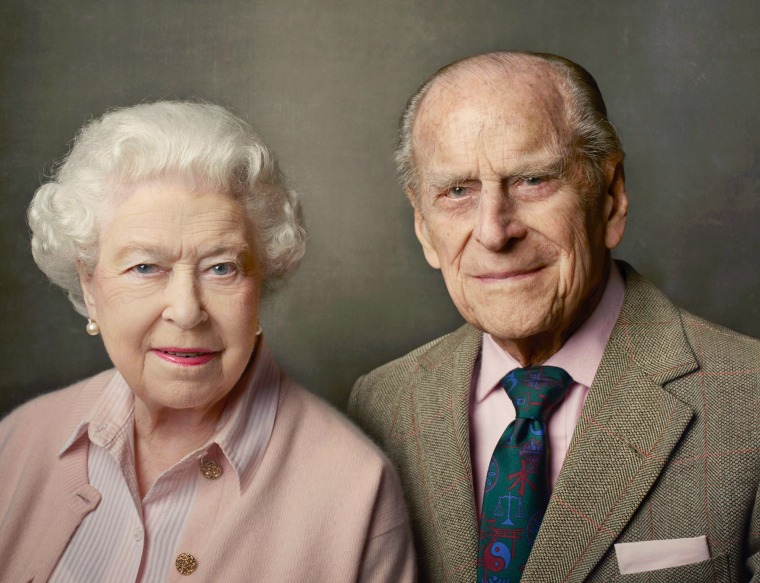 Annie Leibovitz took the photograph in April, the same time that she took a wider series of portraits to commemorate the queen's 90th birthday. The image shows Queen Elizabeth II and her husband, Prince Philip, at Windsor Castle.
RELATED: A royals-themed London trip: Celebrate the queen's 90th birthday in style
"He has, quite simply, been my strength & stay all these years," Queen Elizabeth said in a message posted to the royal family's social media accounts.
RELATED: Queen Elizabeth holds Princess Charlotte in new photos by Annie Leibovitz
Married on Nov. 20, 1947, the queen and Prince Philip have been together for 68 years.
Queen Elizabeth II, the longest-ruling U.K. monarch, will have her birthday officially celebrated on Saturday with a public parade called Trooping the Colour featuring 1,400 officers and 400 musicians. There will also be celebrations held throughout the country in her honor.
As the British Monarchy wrote on Facebook: "It's going to be quite a weekend!"