Queen Elizabeth and Pope Francis, two of the world's most popular leaders, met for the first time during a private meeting Thursday at the Vatican.

The monarch met with the pontiff as part of her first foreign trip in more than two years. The 87-year-old queen postponed several visits abroad last year because of health reasons. She and her husband, Prince Phillip, arrived in Rome for a one-day trip Thursday. They met first with Italian President Giorgio Napolitano over lunch in the presidential palace before heading to the Vatican.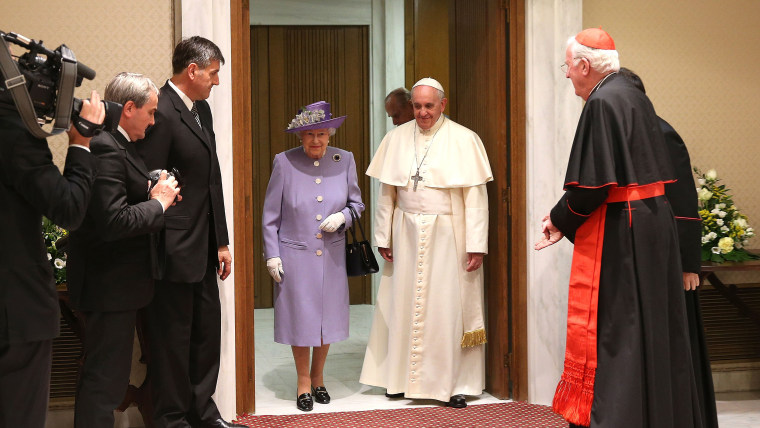 The queen and Pope Francis represent more than three billion people between them. Elizabeth is the figurehead leader of the Church of England, which heads the worldwide Anglican Communion, while the Pope leads the world's 1.2 billion Catholics.
The Anglican church separated from Roman Catholics in the 16th century following the divorce of King Henry VIII.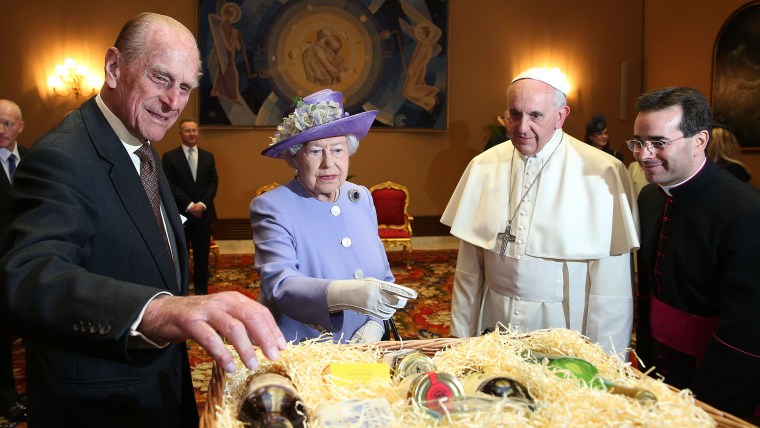 Queen Elizabeth has met with two other pontiffs during her reign — John XXIII and John Paul II, at the Vatican — but also met with Pope Pius XII in 1951, a year before she became monarch. The queen also has met with Pope Emeritus Benedict when he visited Britain in 2010.
For Pope Francis, the visit was his second high-profile meeting in the past two weeks. President Obama paid the pontiff a visit at the Vatican last week.
View images from the extraordinary life of Queen Elizabeth II.
Follow Eun Kyung Kim on Google+ or on Twitter.