It's indeed grand to be queen.
In one of three new portraits released in honor of Queen Elizabeth on her 90th birthday, the British monarch poses with the youngest members of the royal family. She holds the smallest of the bunch, 11-month-old great-granddaughter Princess Charlotte, on her lap.
The infant's big brother, 2-year-old Prince George, who famously calls the queen "gan-gan," is standing nearby.
All three birthday portraits were taken last month, just after Easter, by renowned celebrity photographer Annie Leibovitz. The stately rooms and garden grounds of Windsor Castle provide the backdrop for all the photos.
RELATED: Something in the heir! See the new photo of 4 generations of royals, including Prince George
Queen Elizabeth, who celebrates her milestone birthday on Thursday, is the longest-reigning monarch in British history.
In addition to Prince George and Princess Charlotte (the children of the Prince William and Duchess Kate), three other great-grandchildren are featured in the group portrait: Mia Tindall, 2, and Isla and Savannah Phillips, 3 and 5 respectively, all of whom are the grandchildren of the queen's only daughter, Princess Anne.
The photograph, taken inside the castle's Green Drawing Room, also features Elizabeth's youngest grandchildren, James, Viscount Severn, 8, and Lady Louise, 12, who are the children of the queen's son, Prince Edward.
RELATED: Prince William, Queen Elizabeth and other royals pose for striking new portraits
The other two birthday portraits include a photograph of Queen Elizabeth on the terrace of the castle's East Garden with four of her dogs — corgis Willow and Holly and dorgis (a cross between the dachshund and the corgi), Vulcan and Candy.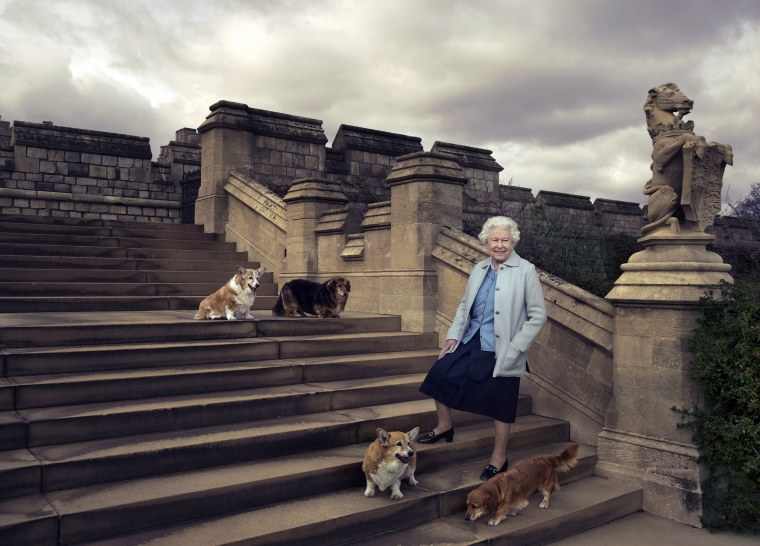 The third portrait of the queen also features her daughter, Anne, Princess Royal.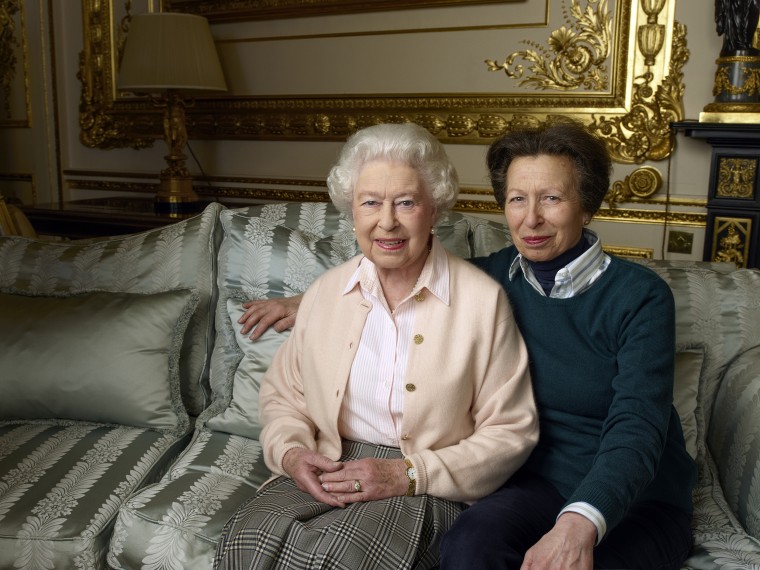 Follow Eun Kyung Kim on Twitter at @eunkim.