Queen Elizabeth graces the cover of the latest issue Vanity Fair, posing with her beloved pooches in a new portrait taken in honor of her 90th birthday.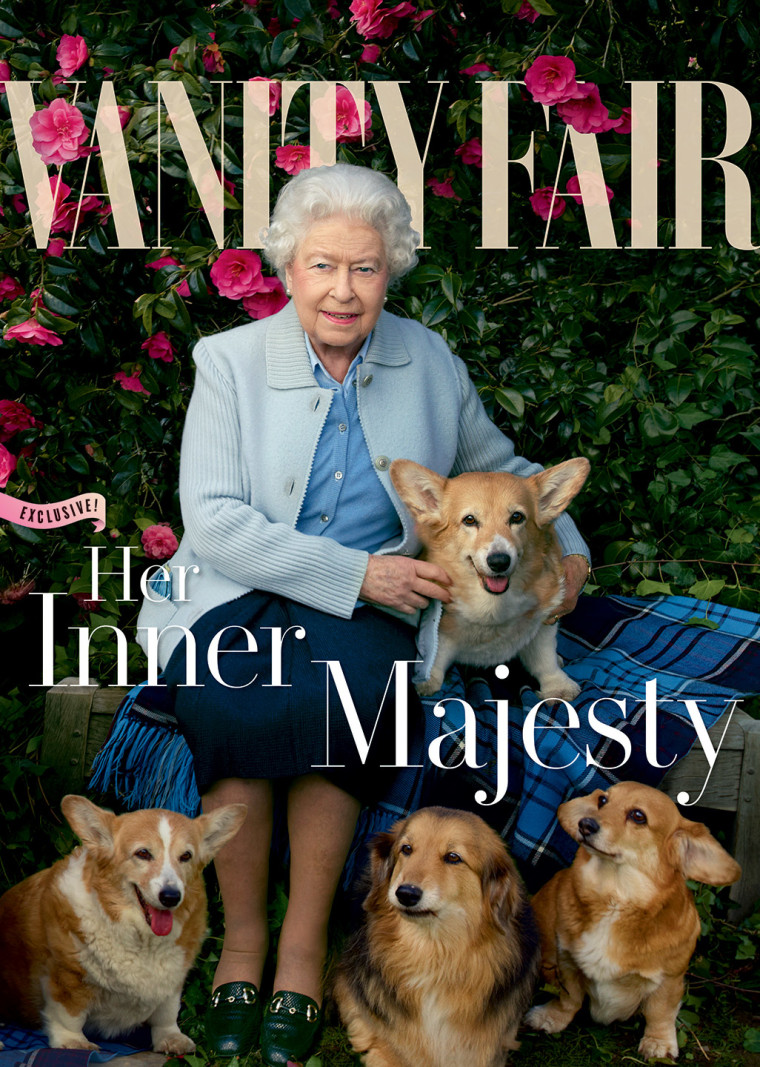 The magazine features the British monarch posing with her four dogs: Holly, Willow, Vulcan and Candy. Two of the dogs are corgis and the other pair are "dorgis," a crossbreed the queen engineered between previous generations of corgis and dachshunds belonging to her late sister, Princess Margaret.
The cover photo was one of several taken at Windsor Castle just after this past Easter by renowned celebrity photographer Annie Leibovitz as a tribute to the queen, who celebrated her milestone birthday on April 21.
RELATED: Queen Elizabeth II turns 90! Here are her best celeb encounters
Vanity Fair previously released several other images from the shoot, including one of the queen posing with her only daughter, Princess Anne, and another where she is surrounded by the youngest members of the royal family, including nearly 1-year-old great-granddaughter Princess Charlotte, who sits on her lap.
MORE: Queen Elizabeth holds Princess Charlotte in new photos by Annie Leibovitz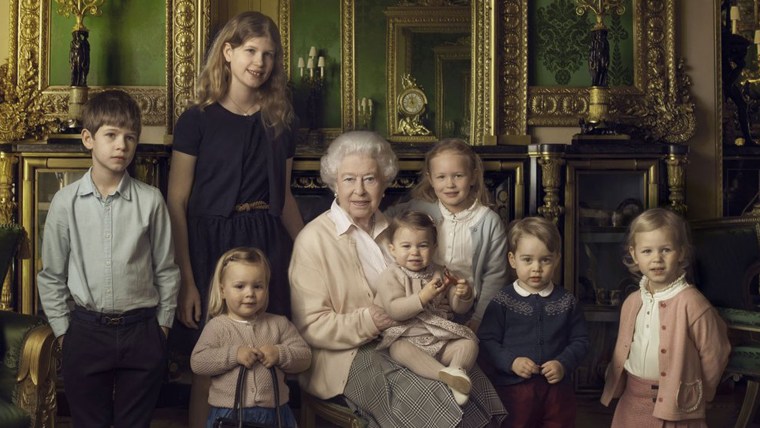 All of the new photos were included in a slideshow of photos Leibovitz has taken over the past decade at Windsor Castle.
"The most moving, important thing about this shoot is that these were all her ideas," Leibovitz told the magazine, referring to the queen.
"She wanted to be photographed with her grandchildren and great-grandchildren; her husband, Prince Philip, the Duke of Edinburgh; her daughter, Anne, the Princess Royal; and her corgis," Leibovitz said. "I was told how relaxed she was at Windsor, and it was really true. You get the sense of how at peace she was with herself, and very much enthralled with her family."