It's official, Prince Harry and Meghan Markle can have a royal wedding now. The queen said it's OK.
Four months after Markle and Harry got engaged, Queen Elizabeth II gave her formal consent to their wedding on Wednesday. Better later than never, right?
The queen issued a notice proclaiming her consent to "a Contract of Matrimony between My Most Dearly Beloved Grandson Prince Henry Charles Albert David of Wales and Rachel Meghan Markle."
She signed an Instrument of Consent, transcribed in calligraphy and issued under the Great Seal of the Realm, to make it official.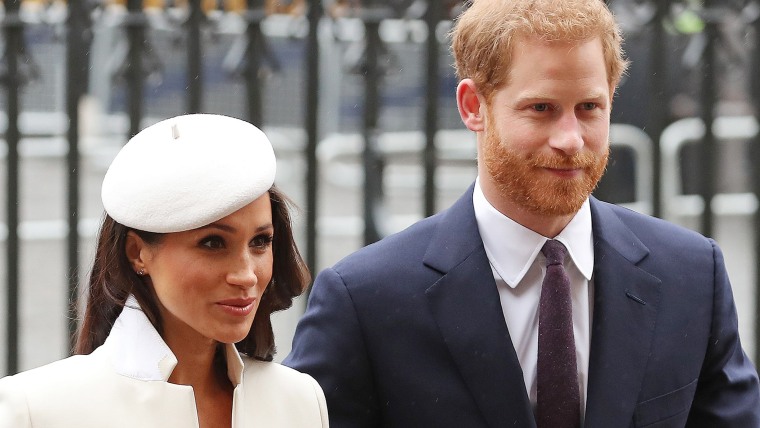 The couple's wedding is scheduled for May 19 at St. George's Chapel in Windsor Castle, the royal residence in Windsor, England.
Before anyone starts wondering if the queen was on the fence about the marriage, she issued her formal consent in roughly the same time frame as she did for the wedding of Prince William and the Duchess of Cambridge in 2011.
The duke and duchess were engaged in November 2010 and the queen issued her formal consent in February 2011, two months before their wedding in April of that year.
Prince Harry had to ask his grandmother for her formal consent under the Succession to the Crown Act 2013, a British law mandating that the first six in line to the throne have to attain the queen's consent to marry or it's invalid, according to the BBC.
Harry is fifth in line, so if he didn't get the queen's approval, he and his descendants would be disqualified from ever ascending to the throne.
The Succession to the Crown Act replaced the Royal Marriages Act from 1772 that applied to Prince William when he had to get his grandmother's permission.
That law stated that all descendants of George II, not just the first six in line to the throne, had to get approval from the reigning monarch before they got married.
The law about consent came into being when the Duke of Cumberland secretly married Lady Anne Horton, the widow of a commoner, in the 18th Century, which did not sit well with King George III. Well, that and she had "bewitching eyes."
It resulted in King George III passing the Royal Marriages Act, which was then repealed in favor of the 2013 law that gives Queen Elizabeth II the type of power coveted by mothers everywhere to invalidate a marriage she doesn't see fit.
Luckily, that's not a problem with Markle, who has already had lunch with the queen, spent the holidays with the royal family, and had her first formal engagement with her fiance's grandmother on Monday.
We're glad that's all settled. Now who's invited?
Follow TODAY.com writer Scott Stump on Twitter.