For years, Camilla, the Duchess of Cornwall, was the woman scorned — not by her man, but by the British public.
"Camilla was initially hated because Diana was so loved. The late Princess had described her as the 'third person' in her marriage to Prince Charles, and the general public interpreted that as Camilla being the ultimate home wrecker," royal correspondent Camilla Tominey told NBC News.

Ever since Diana made the "third person" comment in 1995, 65-year old Camilla has worked steadily to win over the hearts and minds of the British public, despite their feelings for Diana. As minicab driver Lucas Afonso says, "I started to like Camilla a little bit more. Not like I loved Diana. She has no replacement, and never will."
As a mark of her royal rehabilitation, Camilla recently traveled on her first official engagement overseas without Prince Charles to Paris, calling it "My first solo, probably my last." Her two-day trip was hailed by the British press as a success: It was one small trip across the Channel, but a major step forward for Camilla.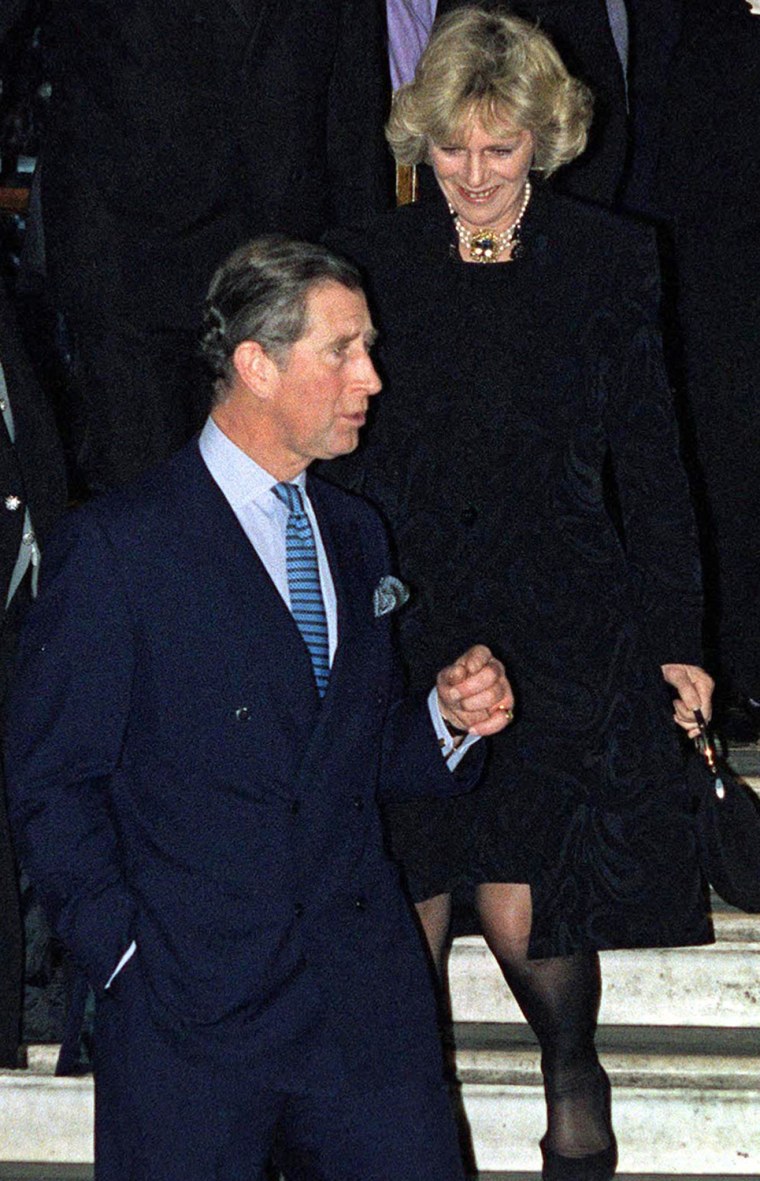 The journey began with the efforts to gain public acceptance of her then-controversial relationship with Charles. They were first seen in public together in January of 1999, at Camilla's sister's birthday part at the Ritz Carlton hotel in London. After that, Camilla's appearances were carefully managed by Buckingham Palace.
The Queen did not meet Camilla in public until 2000, at a party at Highgrove, Charles's country home in Gloucestershire. The party was in honor of the 60th birthday of King Constantine of Greece, but the headlines focused on Camilla.
The couple married in 2005, despite public resistance in the polls. Just one year before, only 32 percent said they supported Charles remarrying, with 29 percent opposed, according to a Populas poll.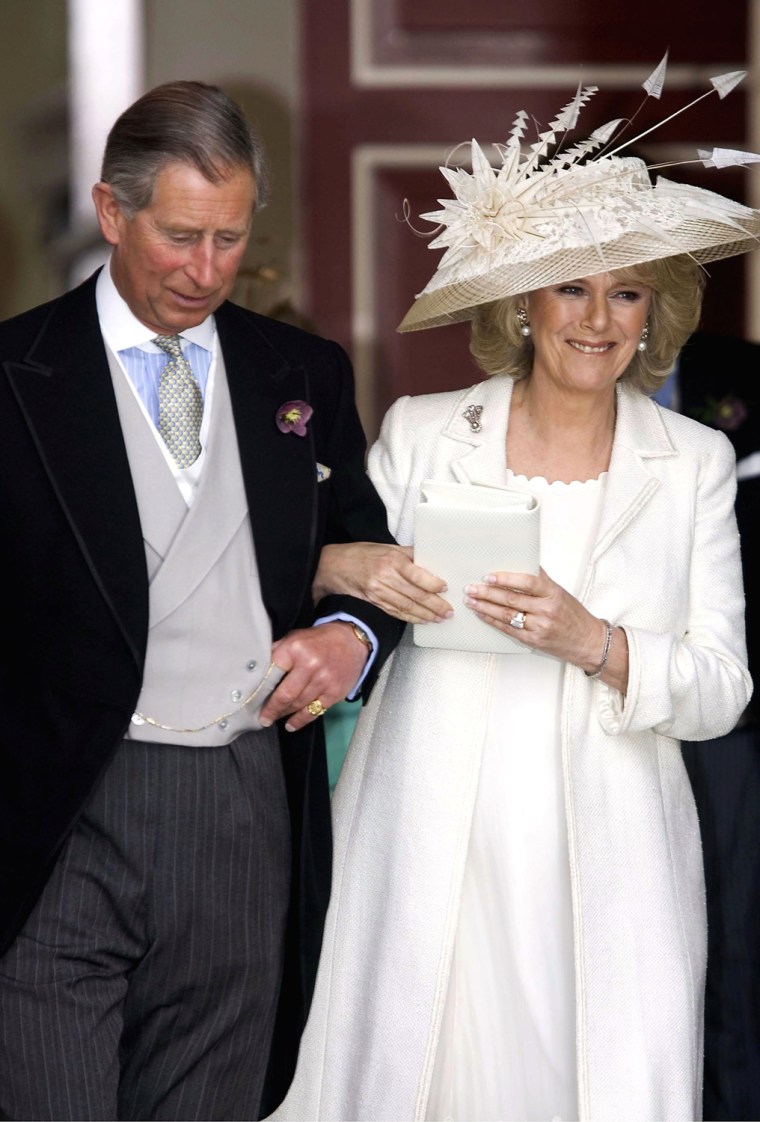 Fast forward to the present, and Camilla's efforts on many fronts have been noted by the British public. She has championed a number of different causes, including the National Osteoporosis Society, and has campaigned tireless for literacy causes and for women's rights.
"Camilla works extremely hard. She has championed the issues of literacy, women and sexual violence particularly," says ITV News Royal Producer Georgina Brewer. "Unlike other members of the royal family, her engagements don't always make the headlines but her visit to Saudi Arabia (meeting local woman and the first female members of the Saudi Parliament) and to a Jordanian refugee camp on the Syrian border was considered a watershed moment."
She has also been given credit for making Prince Charles a happy man. Once seen as awkward and unapproachable, Charles is also becoming more popular with the British public.
"Now with her at his side, royal engagements with the couple are fun-filled events," says Tominey. "Although initially unpopular, their relationship is now seen as something of a love story."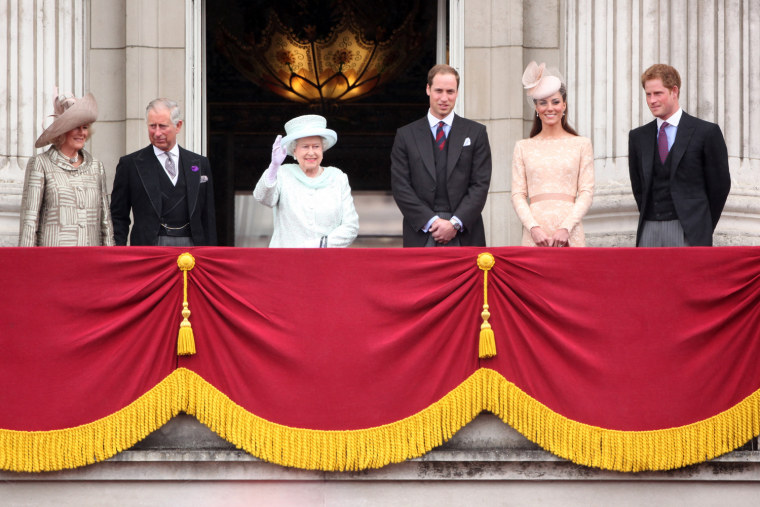 A recent MORI poll shows that for the first time since 2005, 51 percent of those surveyed believe that Charles is Britain's first choice to be king. Does this mean the Duchess then becomes Queen Camilla?
"The palace said some time ago that she would be called 'Princess Consort' in light of the fact that many were opposed to the notion of Queen Camilla," says Tominey, "but that was then and this is now."
"The reality is she is Prince Charles' wife, and as he is the future king; when the time comes she will take her rightful place at his side," Brewer points out. "Quite what her title will be will be down to the palace to decide, but by then the quest to win hearts and minds might just have won the day for Queen Camilla."
As for the people of Britain, many seem to now support the idea of Queen Camilla.
As postman Roy Higgs put it, "I reckon it will happen and if it does, I'm not fussed. If she does, all the best."
From unique prints to fabulous hats, the British monarch's fashion choices often show a sense of fun. Take a look through Queen Elizabeth II's signature looks over the years.