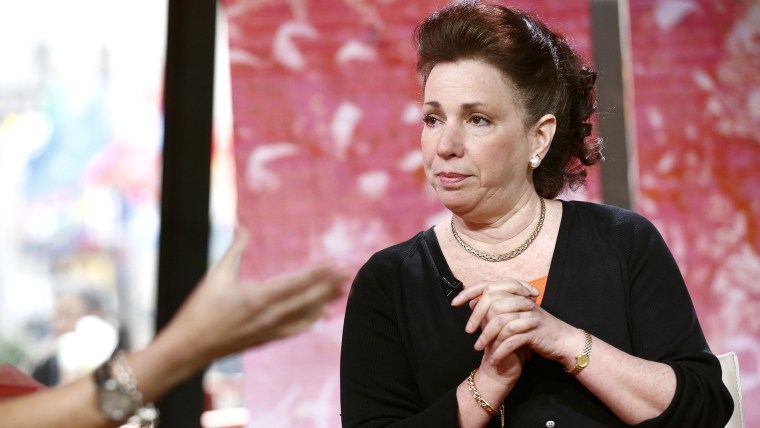 The "Princeton Mom" is facing more controversy, and this time it's coming from her alma mater. 

In Tuesday's Daily Princetonian, Princeton's school's newspaper, more than 200 members of the Ivy League's faculty signed a letter addressing Susan Patton's recent comments to the paper that a woman is at fault if she gets sexually assaulted.
"We wish to inform the students on this campus that we do not believe that their manner of dress or drinking behavior makes them responsible for unwanted sexual contact," Tuesday's letter reads, whose signers included Anne-Marie Slaughter and Joyce Carol Oates. "It is extremely important that individuals of all genders on a college campus feel comfortable reaching out for help."
Patton, who is an alumna of the university, told the paper in an interview in early March that a woman who is sexually assaulted while intoxicated is comparable to a person who doesn't look both ways before crossing the street and gets hit by a car.
"She is the one that needs to take responsibility for herself and for her own safety, and simply not allow herself to come to a point where she is no longer capable of protecting her own safety," Patton said in the article. She also expressed similar sentiments on TODAY earlier this month to Savannah Guthrie.
"It's all on them to not put themselves in the position where they are vulnerable to being abused or mistreated by a man," Patton told Savannah. "You have to get up and leave. It's all on women."
Patton first gained notoriety after publishing a piece in the university paper last year telling women that they need to be focused on finding a husband.
"Here's what nobody is telling you...find a husband on campus before you graduate," Patton wrote at the time. The letter went viral, racking up more than 100 million hits around the world. She followed that up this year with more words of advice in her book, "Marry Smart: Advice for Finding The One."
Patton has a son who is currently a senior at the university. He was deemed one of Princeton's most eligible bachelors by IvyGateBlog.com after his mom's first Princetonian article. No word on his standing after the most recent one.
Follow Amy Eley on Google+.