After cancer treatments left 5-year-old Isabella Harvey nearly bald and dejected for not feeling as "beautiful" as her favorite Disney princesses, a magical photo shoot lifted her spirits and is moving many of her supporters to tears.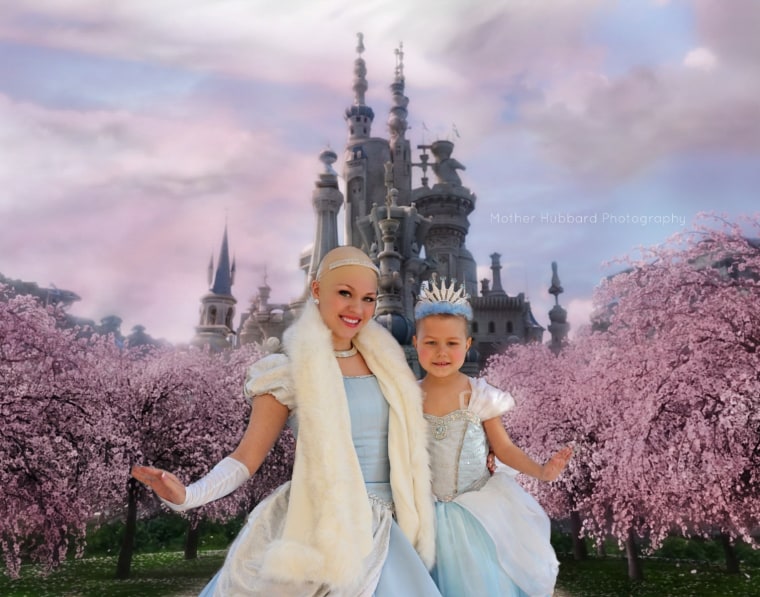 "It was breathtaking," Tammi D'Antoni, who set up and attended the Nov. 22 photo shoot, told TODAY.com. "There wasn't a dry eye in the room."

Diagnosed with leukemia when she was just 3, Isabella had fought it off, only to relapse in September.
"We almost lost her," Isabella's mother, Pina, told TODAY.com. "It was a very difficult time for us. It was very stressful for her, and she was very scared."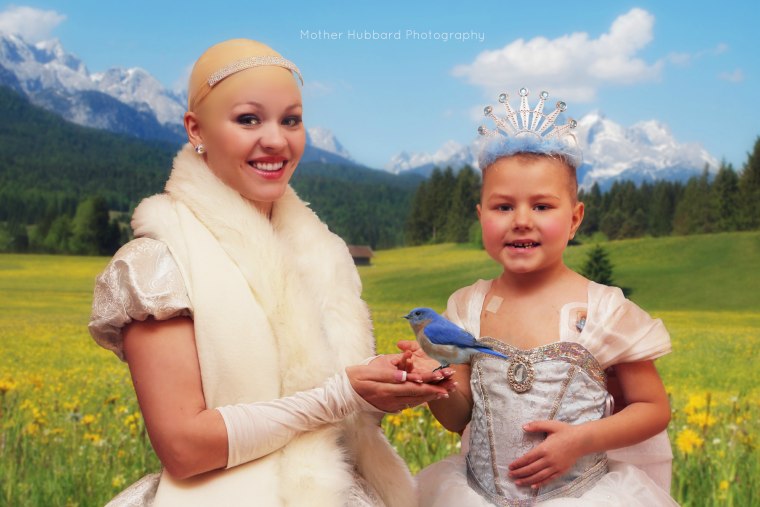 When Isabella told her mom she didn't feel as "beautiful" as her favorite Disney princesses with hair, Pina assured her otherwise. "As a mom, you tell your child they're beautiful, but they're not going to take you seriously because you're their mom," Pina said.

D'Antoni had known the Harvey family for years as a board member of Gianna Nicole's Heart of Hope, a foundation that supports pediatric cancer patients and their families.

In an effort to cheer up Isabella, whom she called the "sweetest little girl," D'Antoni successfully recruited Mother Hubbard Photography's Alana Hubbard. Hubbard partners with a company called Bella Princess, which sends performers in character costumes to children's parties and other events.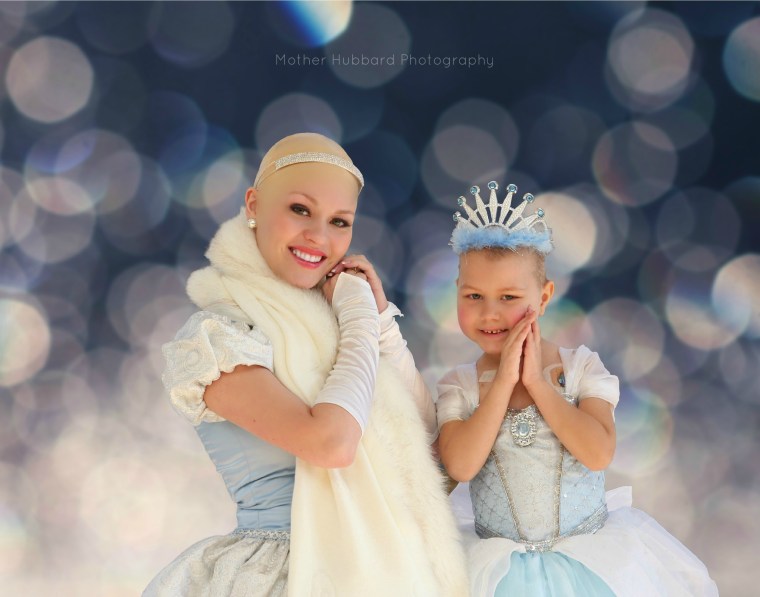 Isabella spent two weeks in the hospital leading up to the photo shoot, but D'Antoni had a back-up plan.

"We were going to bring the princess to the hospital," D'Antoni said, but fortunately, Isabella recovered enough to be released from the hospital the day before the shoot.

The photo shoot and a related fundraising event were held at Oakeside Bloomfield Cultural Center in Bloomfield, New Jersey. Dressed in a princess gown, Isabella remained self-conscious about her nearly bald head, and didn't want to take off her hat. But that all changed when Bella Princess performer Chelsea Knutson emerged as Cinderella in a princess gown and a seamlessly applied bald cap.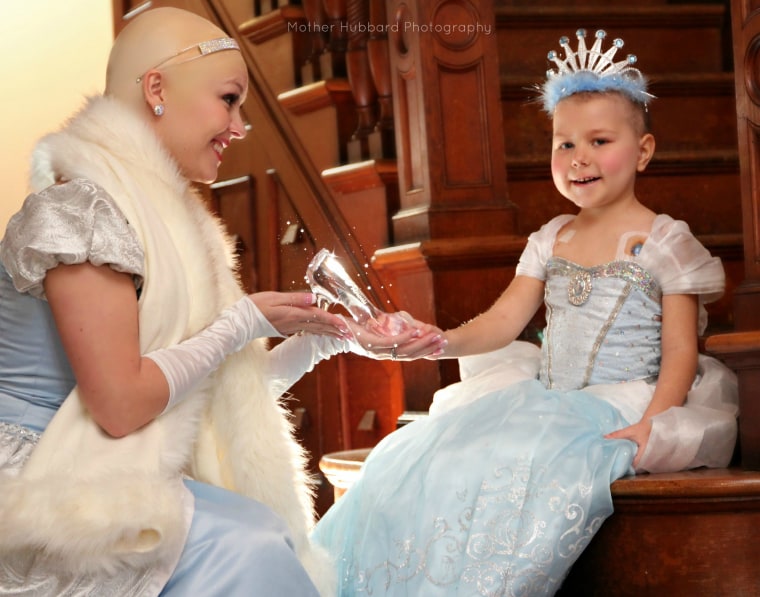 "I didn't want to tell her that Cinderella was going to be bald," Pina Harvey said. "I wanted to surprise her. When [Knutson] came down the stairs [as Cinderella], her face lit up, and everyone was crying."
Hubbard would later use computer software to add fairy-tale backgrounds and special effects after the photos were taken, but the real magic unfolded in person.
"[Isabella's] reaction was so emotional and happy everyone in the room teared up," Hubbard told TODAY.com via email. "She took her hat off immediately and said, 'Wow she looks just like me!' And in a split moment she transformed from an insecure and shy little girl into a confident and ecstatic princess!"

D'Antoni was equally moved. "When Isabella saw that Cinderella had no hair, she had a smile from ear to ear, and it lit up her face," she said. "She knew that she wasn't alone."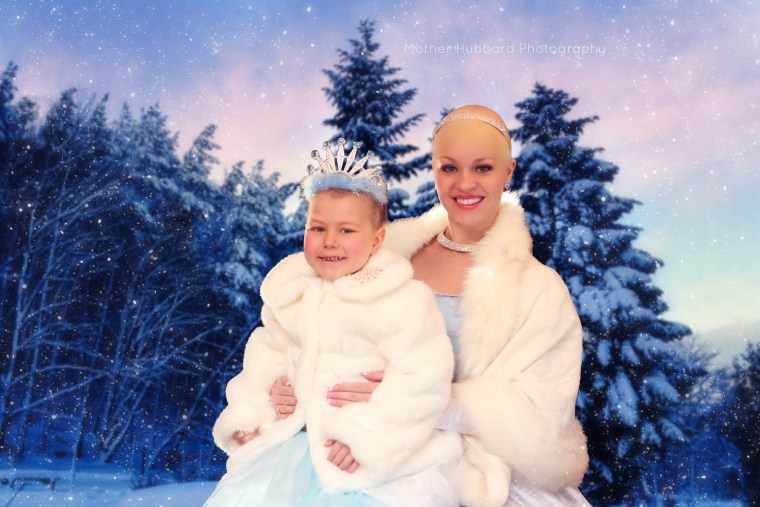 In her conversation with TODAY.com, Pina Harvey repeatedly praised D'Antoni and Gianna Nicole's Heart of Hope for bringing that kind of joy to Isabella. "It was a nice moment, after all that she went through, to see her smiling and happy," she added.
Isabella continues to fight leukemia, enduring multiple trips to the hospital this week. But, according to her mother, she's hoping her fight can help inspire other kids to be brave and feel beautiful, too.

"It's nice that something so beautiful can come out of something [like cancer]," Pina Harvey said.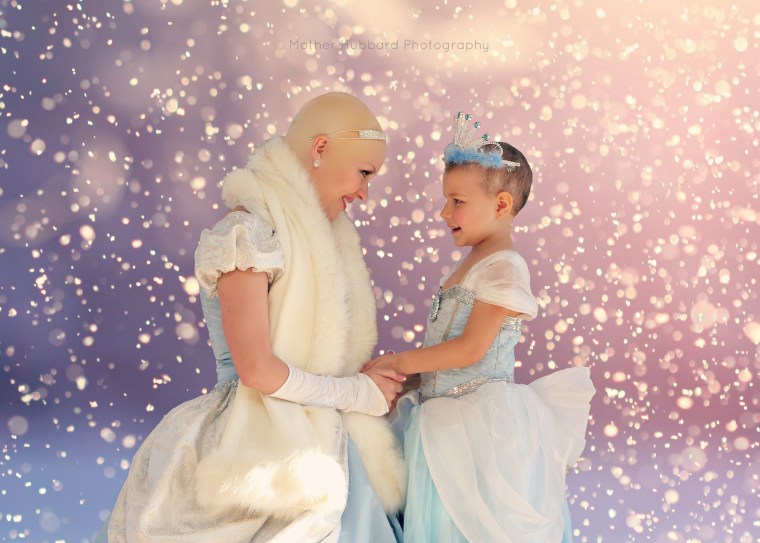 Follow TODAY.com writer Chris Serico on Twitter.