Clementine Hambro likely feels a special connection to Prince Harry and Meghan Markle as their wedding day draws closer.
That's because Hambro played a significant part in the nuptials of Harry's parents.
Hambro was the youngest bridesmaid at the wedding of Lady Diana Spencer and Prince Charles on July 29, 1981. She was only 5 at the time, and most of the significance of the momentous day escaped her.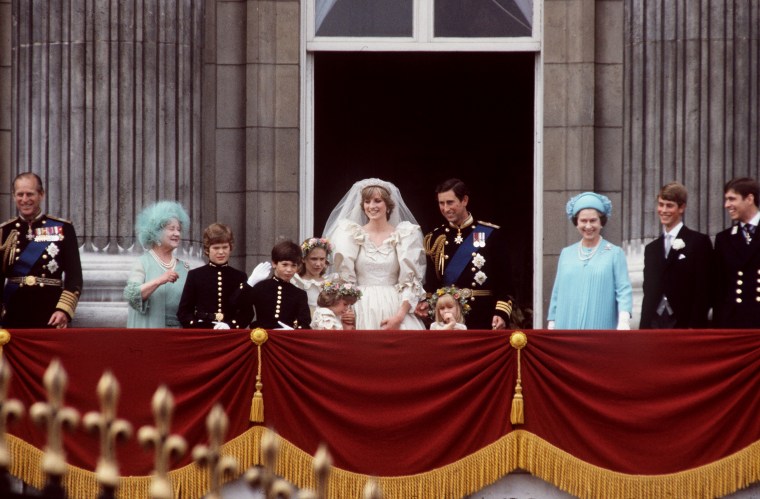 "I really remember being very tired," she said with a laugh during a 2011 TODAY interview just hours before that last royal wedding that sent the world into a frenzy, Prince William to Kate Middleton.
But Hambro remembers that long and tiring day also as a thrilling one.
"I remember being quite a bit excited. I remember being very proud to be involved," she said, "but actually, I had very little idea of all this sort of situation that was going on."
Hambro had been one of Lady Diana's kindergarten students at the time (and is the great-granddaughter of Winston Churchill). And while just five, she would be remembered for an age-appropriate outburst she had that day. After the ceremony, as the bridal party headed down a long gallery inside Buckingham Palace toward the balcony, Hambro tripped and began crying.
"Did you bump your bottom?" asked her teacher-turned-princess, who picked the girl up to comfort her.
"No, I bumped my head," Hambro replied.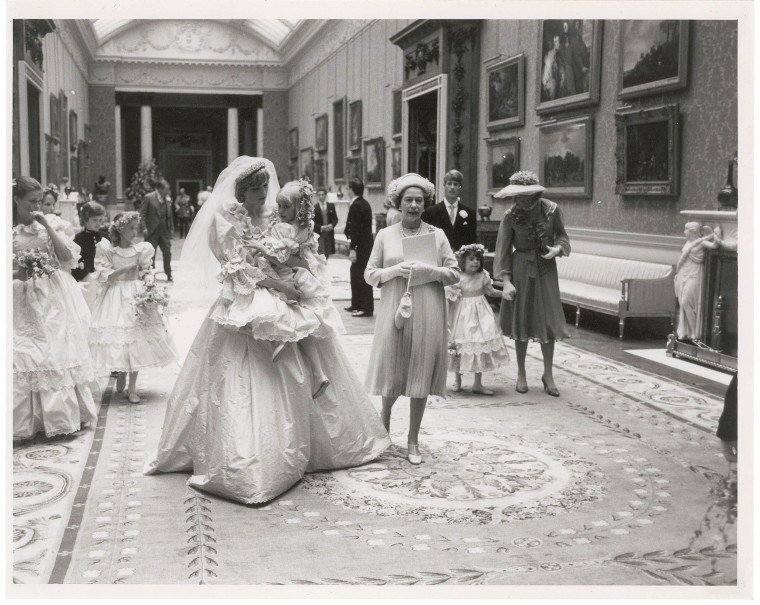 Hambro said the entirety of the event didn't sink in until several years years later but even then she rarely discussed her role or what she witnessed on that special day.
"I was very reticent as a child about it. I never discussed it. I've never really discussed it until now, when William and Kate got engaged," she told TODAY at the time.
"My mother, funny enough, said to me after the day was over, she said, 'Now, listen, you've had a wonderful day, and it's very special, and it's one you must remember everything. But I don't think you should talk about it anymore,'" she recalled.
"So it was like OK. And so I didn't. And we did obviously talk about it — I think she meant just don't brag."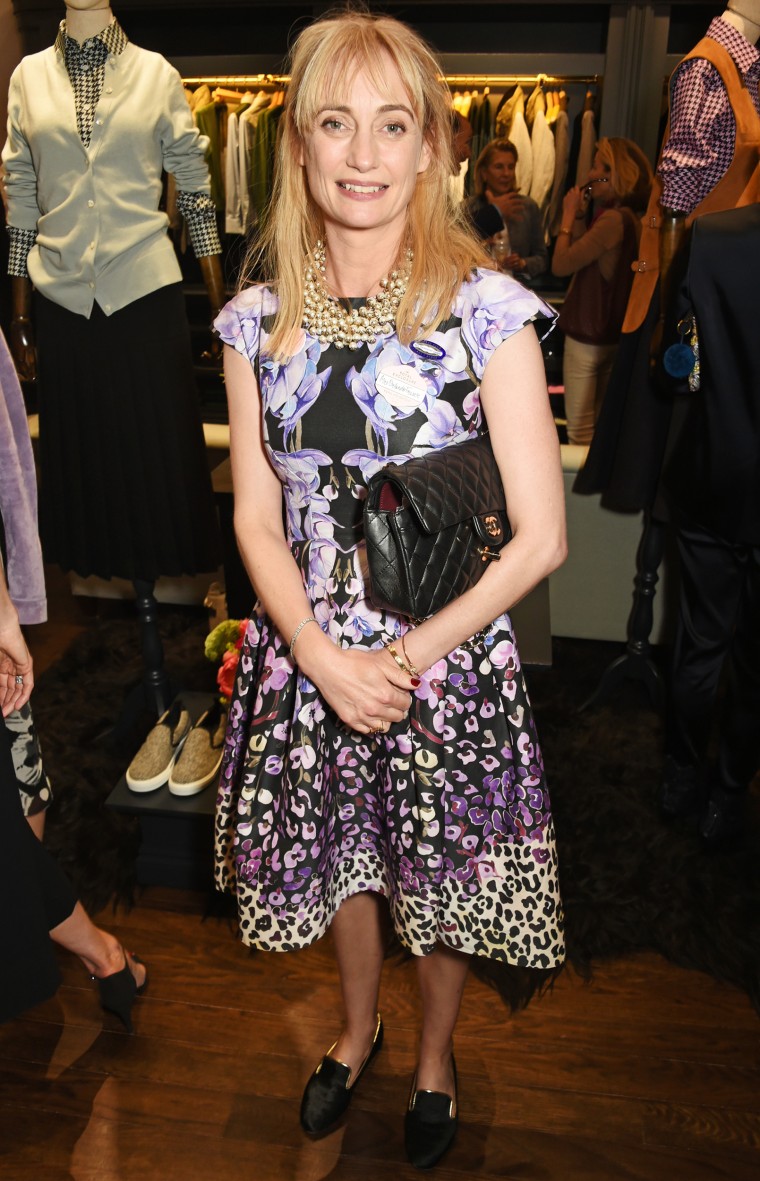 Leading up to the 2011 wedding between the Duke and Duchess of Cambridge, Hambro expressed excitement over her nation's latest royal marriage. But as she was now a mother herself, she said she especially felt a sense of sympathy for the parents of the young bridesmaids and page boys who were about to take part in the ceremony.
"As a mother of toddlers myself, I can only imagine the terror of what's about to happen," she said with a chuckle. "But I think they'll be really excited. It's a great moment for a little girl. You feel like a princess. You're with a princess or or someone who's about to became a princess. It's every little girl's dream to be involved in, really."
No word yet on who will serve in the May 19 wedding of Harry and Markle, although it's a safe assumption that the prince's nephew and niece will play a role.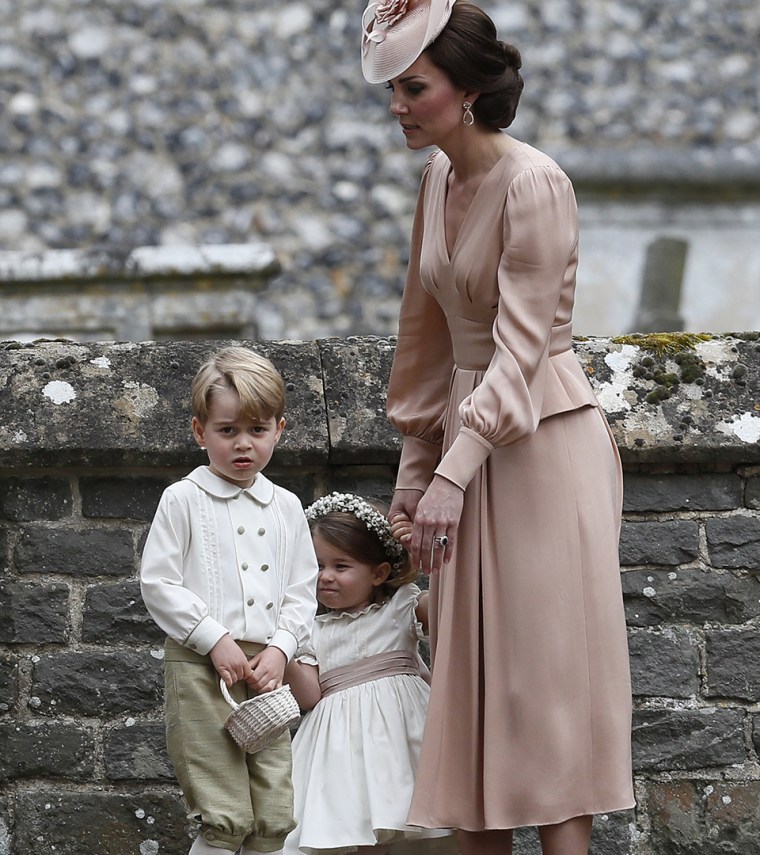 Prince George, 4, served as a page in last year's wedding of his aunt, Pippa Middleton, and his sister, Princess Charlotte, who turns 3 in May, was a bridesmaid. They are expected to repeat their roles at their uncle's wedding and could be joined by others their age, mainly the children of Harry's cousins.