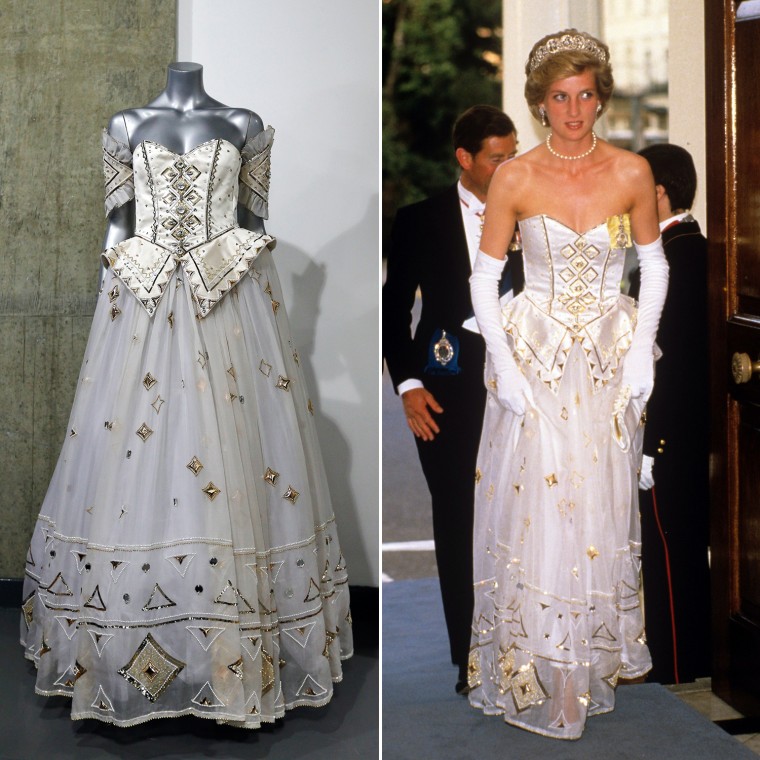 A lavish white and gold ballet-inspired ball gown worn by Princess Diana has fetched 102,000 pounds ($167,000) at a London auction. 
Kerry Taylor Auction said the strapless gown, which features gold sequins, rhinestones and pearl beads, was not designed for Diana — but the royal chose it herself from a collection by her favorite designers, the Emanuels. 
The auction house said Diana wore the dress, which came with a matching headband and optional sleeves, on various occasions. 
It said the dress' auction price exceeded initial estimates and went to an unidentified museum abroad.
See images from key moments in the life of Britain's Diana, the 'people's princess'.