Kensington Palace on Thursday released a series of photographs taken to mark last weekend's christening of Princess Charlotte — and they are as beautiful as the royal subjects in them.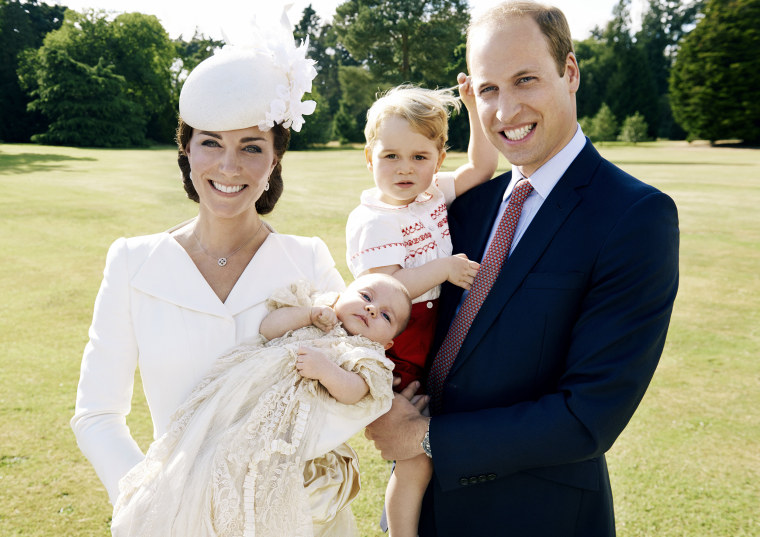 Although the four photos released includes a formal family portrait, the other three pictures feature the Duke and Duchess of Cambridge in more relaxed, casual poses. In each one, they smile broadly, proudly showing off their young children.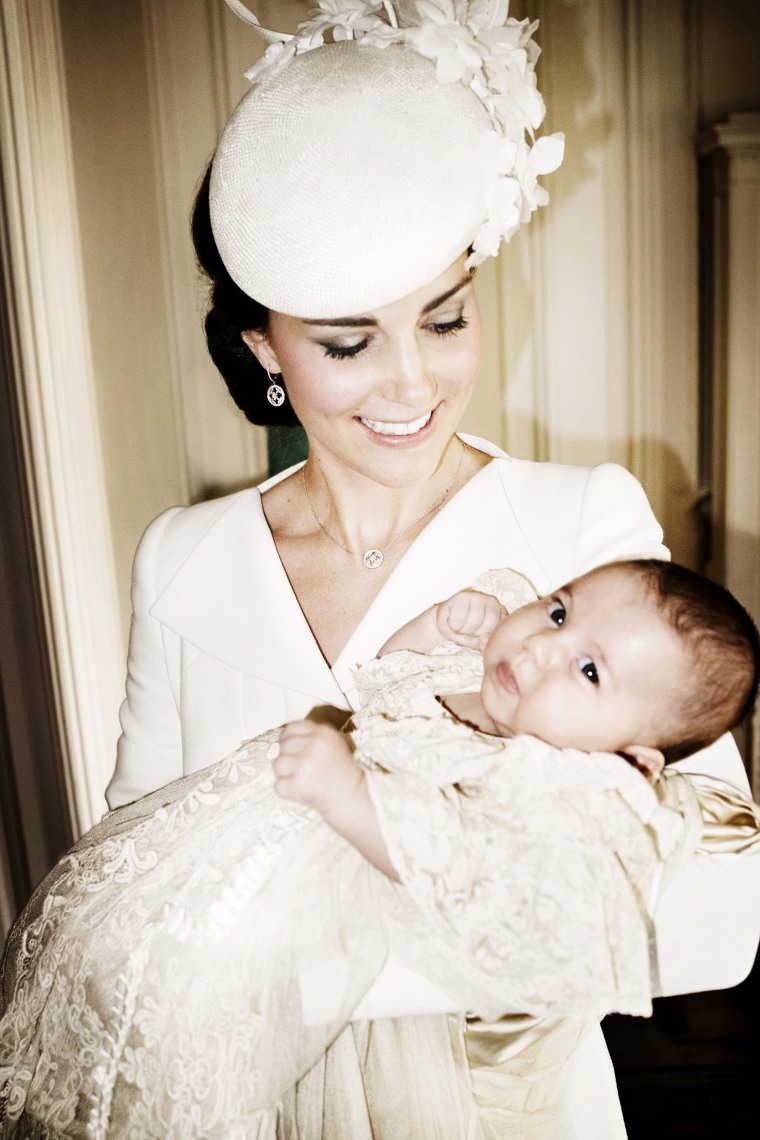 Celebrity photographer Mario Testino, a favorite of Charlotte's grandmother, Princess Diana, took the photos on the royal Sandringham estate in Norfolk, just outside of London. Testino also was the photographer who took the official engagement photos for Prince William and Duchess Kate.
In the more formal portrait, Princess Charlotte sits on the lap of her mother, who sits on a parlor couch with her husband and her nearly 2-year-old son, Prince George, to her right. Queen Elizabeth sits to her left. Behind them are the members of the Middleton family — Duchess Kate's sister, brother and parents — and Prince William's family, his father Prince Charles with his wife, Duchess Camilla, and William's grandfather, Prince Phillip.
The only significant omission is Prince Harry, who is currently working abroad in Africa.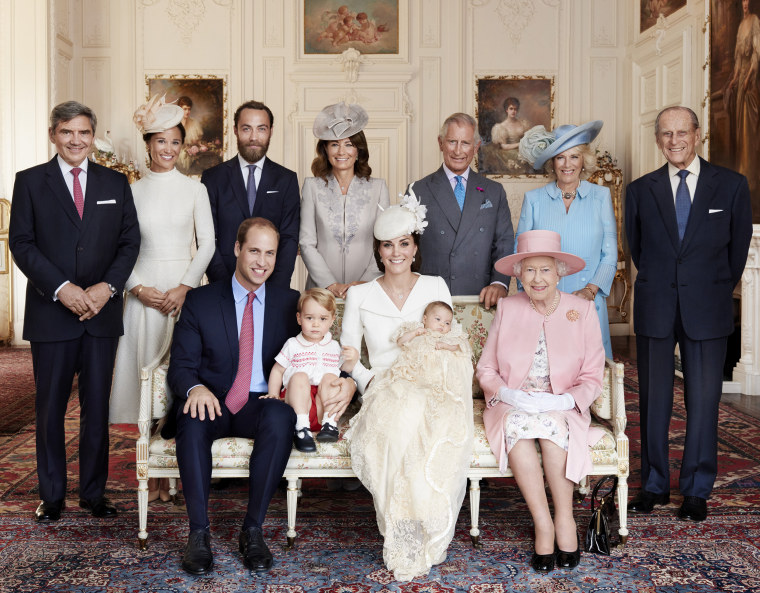 Kensington Palace released the photos through social media, initially sharing them on Twitter and Instagram as a way to thank the well wishes William and Kate have received over their newly-expanded family.
Princess Charlotte was christened July 5 in a private ceremony at St. Mary Magdalene, the same countryside church where Princess Diana was baptized.
"The Duke and Duchess of Cambridge and their whole family had a wonderful day on Sunday and were delighted to share the special occasion with the thousands of people who came to Sandringham," Kensington Palace said in a press release about the photos. "They are very happy to share these photographs and hope that everyone enjoys them as much as they do."