If you think you're looking at two photos of Princess Charlotte, think again!
While that is the 3-year-old daughter of Prince William and Catherine, Duchess of Cambridge, above on the right, the little girl with the similar hair and the same sweet smile on the left, is actually her second cousin.
Lady Kitty Spencer, 27, who's also the niece of Charlotte's late grandmother, Princess Diana, shared the striking vintage pic with her followers on Instagram last week.
"First day of school," she wrote alongside the throwback photo.
The vast majority of the nearly 200 comments from her followers pointed out the undeniable family resemblance — and for good reason.
Just look at this photo of Princess Charlotte as she set out for her very first day of nursery school in January of this year.
The two were definitely twinning across the years, but that's nothing new for Charlotte.
Those strong Spencer genes she shares with so many members of her family have had royal watchers, including us, doing plenty of double takes.
In January, shortly after Kensington Palace released that adorable school photo, we shared this side-by-side look at the little one paired with a pic of her grandmother — the Princess of Wales — as a young girl herself.
And the princess' resemblance to her father was noted by others months later.
Charlotte's younger brother, Prince Louis, recently got in on the family look-alike fun, too.
But his match was none other than their mom.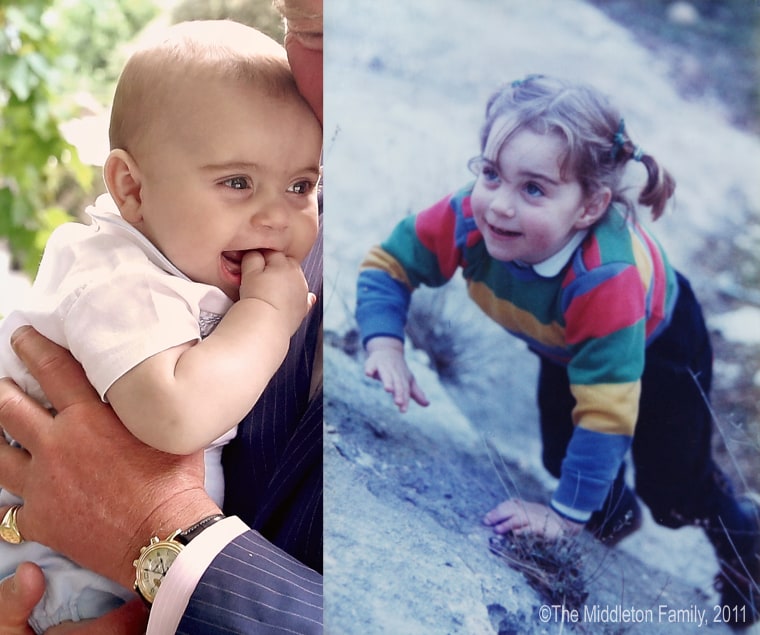 A recent photo of the 7-month-old, snuggled close to grandpa Prince Charles, showcased just how much he takes after the duchess when she was a wee one — with their big brown eyes, button noses and matching brows.
But what about one day king-to-be, Prince George?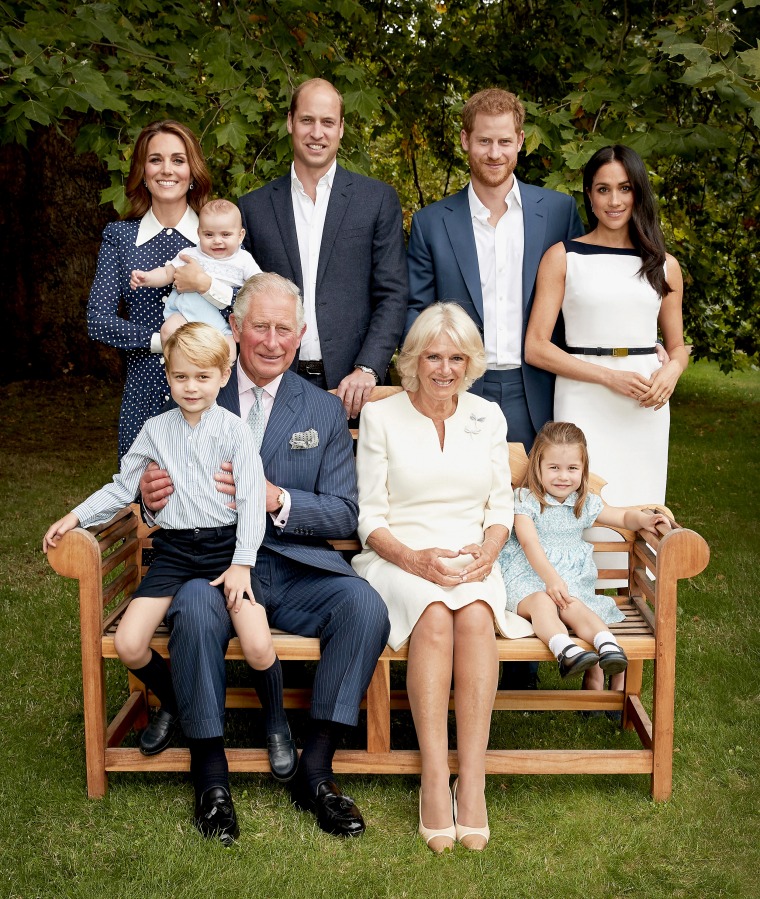 He's a bit harder to pin down, maybe because he actually looks like a blend of the whole bunch.