Four-year-old Prince George may be ahead of his little sister Princess Charlotte in line for the throne, but she's clearly the ruler at home.
That's according to their great-grandmother Queen Elizabeth II, who noted the power balance between the young royal siblings during a meeting on Sunday at her Sandringham estate in Norfolk, England. The queen was presenting a Bible she signed to a 10-year-old student who won a contest for the best religious studies project at her school when the funny exchange took place.
The 91-year-old monarch asked the student if she "looked after" her younger sister. The girl's mom jumped in saying: "It's the other way around," according to the Daily Mail.
The queen replied, "It's like that with Charlotte and George," noting how the 2-year-old princess keeps a watchful eye over her older brother, the prince.
According to the father of the lucky student, who won the same prize as his daughter in 1990, Charlotte's inclination to watch over her older brother is typical sibling behavior.
"It is often the case that a younger child is more confident," he said at the event. "It is second child syndrome."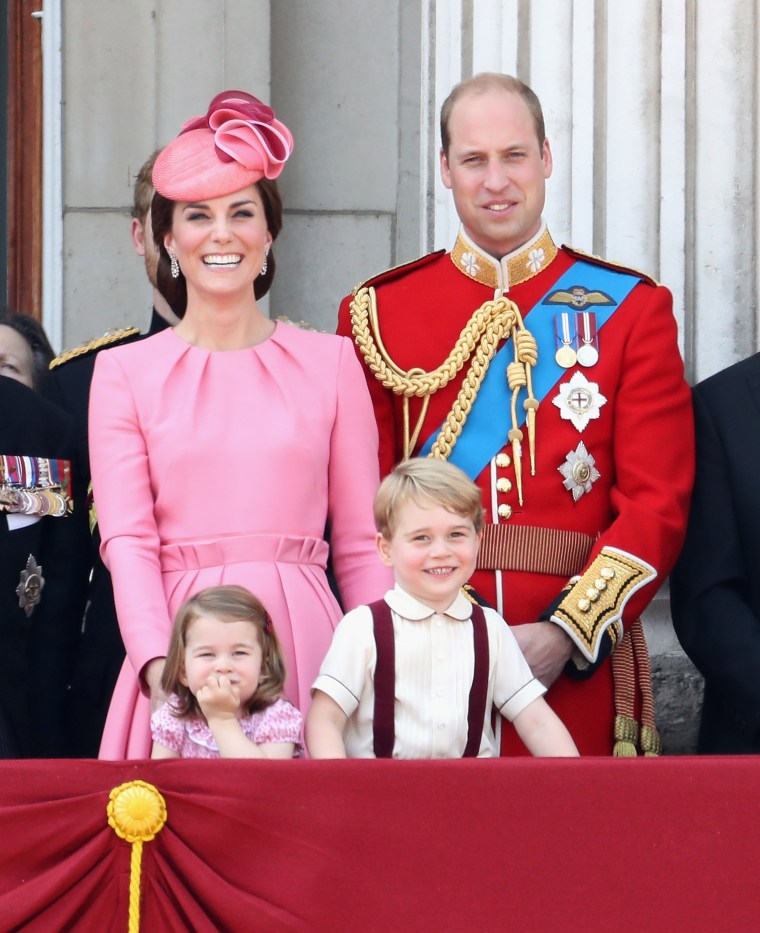 This shouldn't be a complete shocker for royal family fans. Last year, the Duchess of Cambridge reportedly told a fellow mom that her daughter Charlotte was "the one in charge" at home.
And last fall, Prince William The Duke of Cambridge, her father, joked that his daughter is "going to be trouble when she gets older."
The young princess, who recently started nursery school, will get plenty of chances to look after her big brother when their parents head to Sweden and Norway for a four-day visit later this month.
Look back at some of the best moments from Princess Charlotte's life.